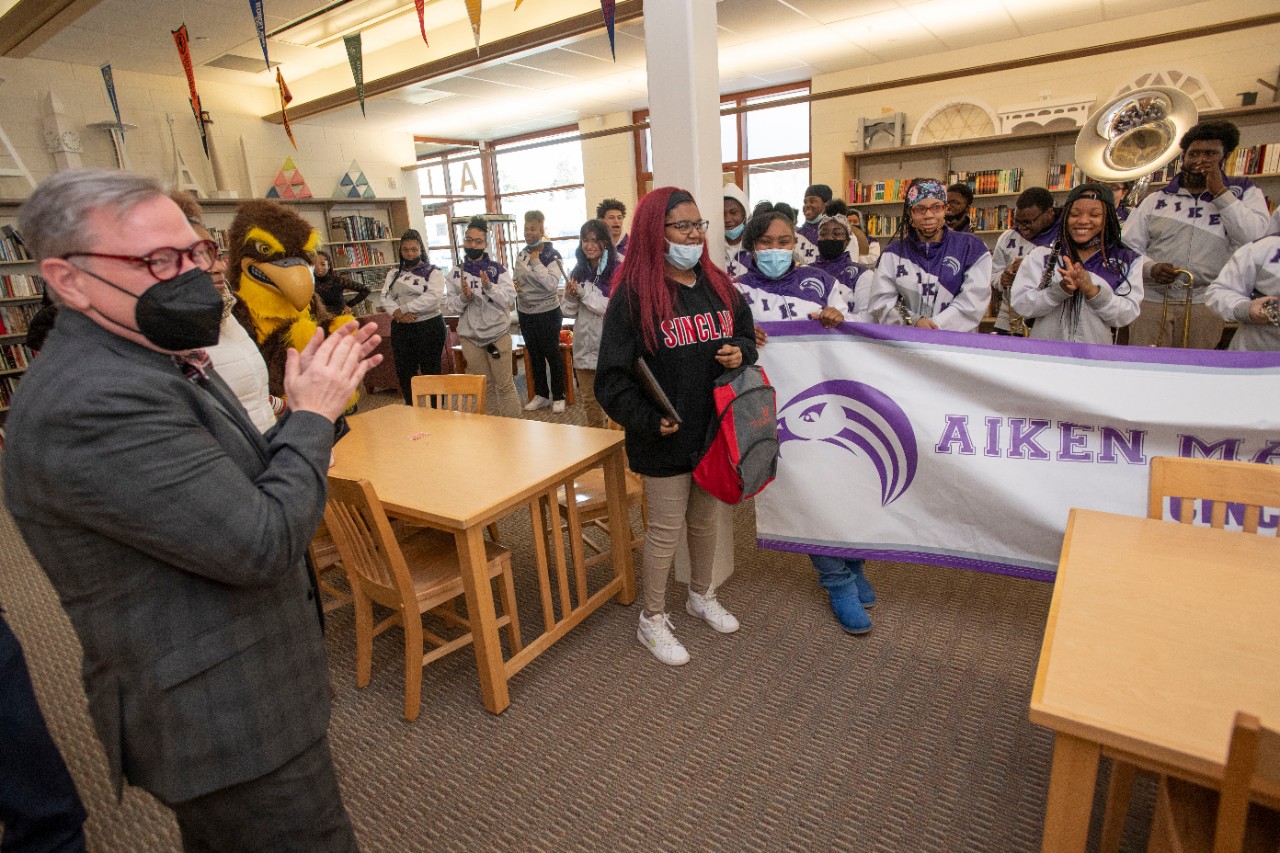 Spectrum News: Cincinnati high school student surprised with full-ride scholarship honoring former council member
Ten high school students from Cincinnati Public Schools were the first to be honored with the University of Cincinnati's new Marian Spencer Scholarship, which includes full tuition, room and board in Marian Spencer Hall, a service trip to Tanzania and many more opportunities.
Spectrum News followed along as university officials surprised recipient Ke'Ayra Rogers at Aiken High School.
Rogers said she was shocked, but is very excited to begin her collegiate career at the UC in the fall.
"School is definitely one of those things that I hold near and dear to my heart," said Rogers. "So being able to get the opportunity to go to school with a full ride, at that, it means a lot to me and it helps me to know that if I can do it, then anybody can." 
Read the full story from Spectrum News.
Learn more about the Marian Spencer Scholars.
Featured image at top: Ke'Ayra Rogers' surprise included the school's marching band. Photo/Joseph Fuqua II