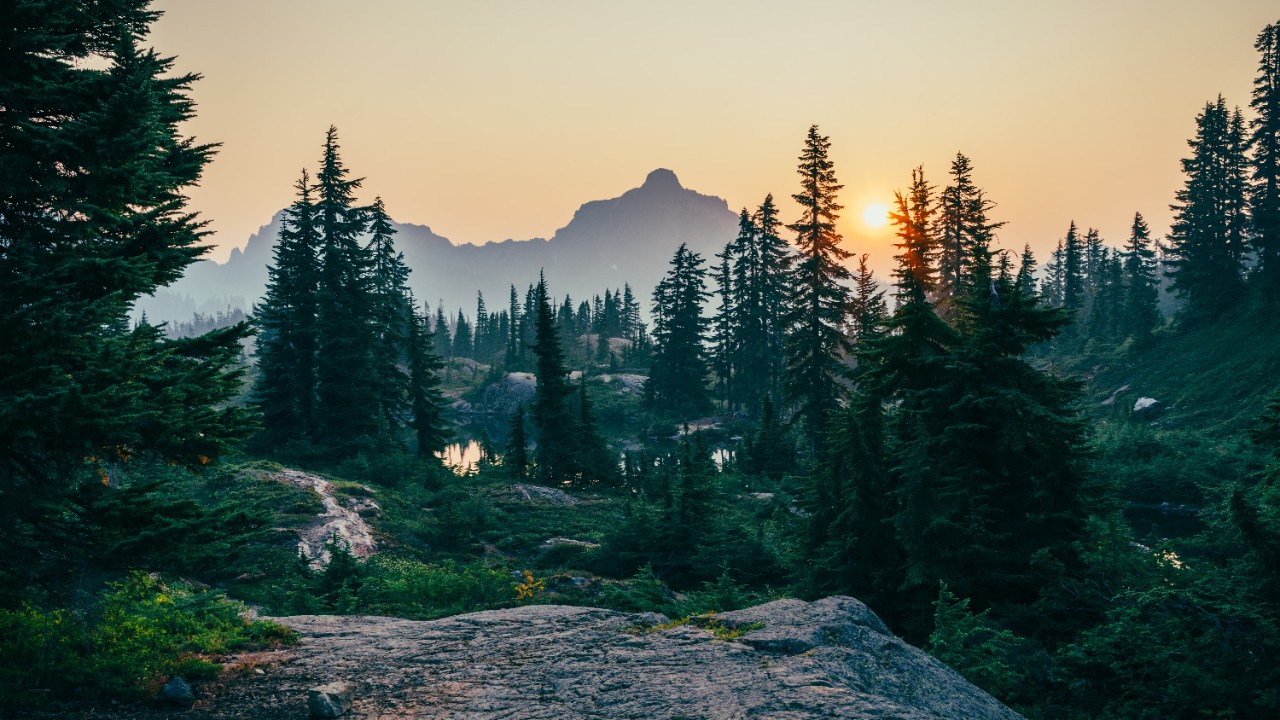 What is environmental studies?
Explore this interdisciplinary UC major to see if it's right for you
What do you think of when you hear the word "environment?" Maybe you think of nature, your neighborhood, or the entire planet. If you thought "all the above," you would be correct.
The environment encompasses a broad range of contexts, environmental problems are complex and ever-changing. The University of Cincinnati's College of Arts and Sciences offers an environmental studies program that embraces creative and sustainable approaches to real-world issues of climate change, environmental justice, essential resource depletion, population growth, public health, and hunger.

Rooted in academic traditions of natural and social sciences, environmental science incorporates experiential and service learning, collaborative problem solving, and meaningful interactions with environmental professionals. Students are granted strong foundational knowledge in key areas and can "speak the language" of multiple disciplines involved with environmental problem solving. Having such a breadth of knowledge allows graduates to succeed in a competitive job market.
"We draw from the expertise of different faculty members from different departments, and, therefore, we have an array of classes that fit students' interests because some students may have a career plan for working in the National Parks, for example," says Susanna Tong, director of environmental studies. "Or one may want to do research looking into pollution, contamination, and mitigation strategies, which is more science and engineering based. Others may want to look at social injustices." 
We have an array of classes that fit students' interests.
Susanna Tong, UC Environmental Studies
One of the best ways to show prospective employers your skills and knowledge is through internships or co-ops. The optional (and highly recommended) co-op program allows students to complete two semesters of co-op experience or one semester of co-op and another semester of service learning, peer education, undergraduate research, study abroad or transformation course. Additionally, all environmental studies students are encouraged to complete at least one internship.
Students have fulfilled co-ops and internships with organizations including the National Park Service, Cincinnati Zoo and Botanical Garden, Great Parks of Hamilton County and the City of Cincinnati.

Students may also focus their efforts on other real-world opportunities, such as research.
"I had the pleasure of conducting research with professor Bob Hyland and four other environmental studies students," environmental studies senior Sydney St. Rose-Finear said.
"Our research involved surveying a local community on the effects of a nearby steel mill polluting their neighborhood. This real-world experience is not only interesting but extremely valuable to students entering the workplace as it can give you an edge up on other prospective hires."

All environmental studies students must pair their degree with a minor in an affiliated discipline such as biology, geology, political science, English, history, economics, landscape architecture etc. Adopting a minor allows students to further explore their particular interest areas and gain knowledge outside the program. 
Additionally, students must complete four required courses, five electives, two interdisciplinary topics, mathematics/stats and chemistry, and capstone.

Some notable classes include:
This Land Is Your Land: People and Public Lands
The Earth System
Writing for Justice
Climate Change Over Time and Space
"One of my favorite classes in the department was Dr. Tong's Research and Careers course," St. Rose-Finear said. "This class allowed students to explore the specific topics of sustainability they may be interested in, and even allowed students to propose a final research project at the end of the course." 
Career and graduate possibilities
While many students enter the workforce upon graduation, some choose to continue their education by obtaining graduate degrees. According to Tong, about 30 percent of students go on to complete a graduate degree. Some have gone on to pursue medical and law degrees.
Those who enter the workforce typically land jobs in nonprofit, government, consulting firms, design and sustainability. UC environmental studies alumnus and Hamilton County Public Health Commissioner Greg Kesterman is one example of how environmental studies students can find local career opportunities. 

Sydney McMillan spent her first two years of undergraduate studies as a Spanish major before switching to environmental studies.
"When I started, I wanted to save the giraffes and work at the zoo," she said.
As she advanced in her degree, she became more interested in sustainability and soil. After graduating last year, she landed a job with a local sustainable landscaping company.
"At first, I tried lab work, and thought about maybe working with the EPA. Then, I settled into the design field. I work for a sustainable landscaping company now. It's pretty new and is going to open this year," McMillan said. "The current landscape industry is unsustainable; it's an industry that's not going to go away anytime soon, so why not make it more sustainable?"

McMillan works with clients who want to save money and resources by investing in sustainable landscape designs that incorporate items like native plants. Over time, these designs not only save clients money but resources, as well, she says.

"I am interested in soil science and how important soil science really is. It's kind of something that's overlooked a lot. People tend to study water, climate change, and things like that, which are important, but people underestimate soil and how much we rely on it as a resource."

McMillan adds that  her minors in Spanish and geography help her in the landscape industry. "Honestly, learning other languages is super important, and that goes for any job."
Featured image at top: Forest, mountains and sunset. Credit/Sergei A for Unsplash
1
Why we still need Black History Month
January 26, 2023
While Black History Month is an opportunity for all Americans to consider concepts central to the founding of the nation — democracy, freedom and equality — the University of Cincinnati propels the diversity, equity and equality momentum by honoring Black Americans' extraordinary impact through engaging lectures, open classes, food, galas and off-campus activities.
Debug
Query for this