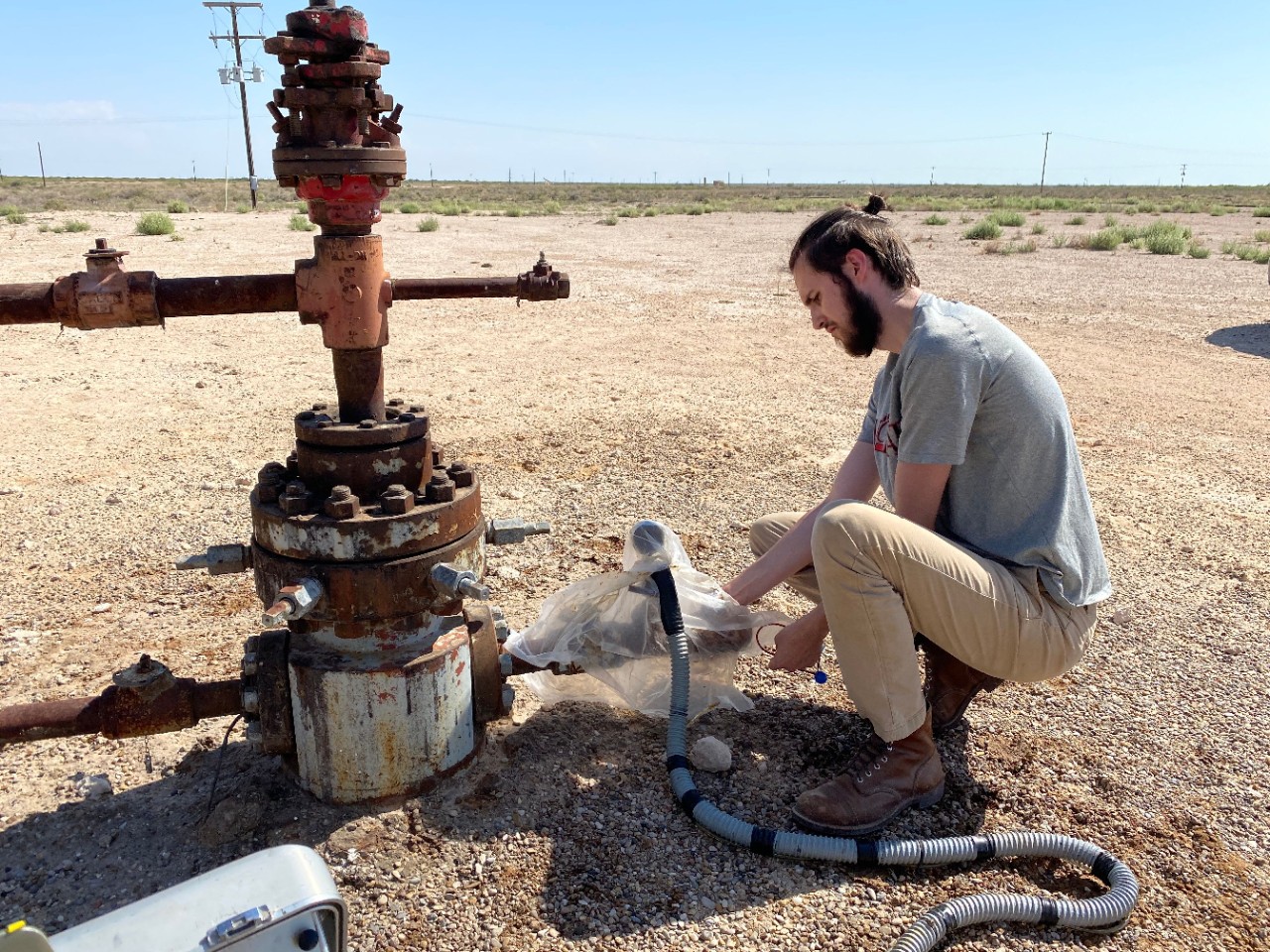 NYT: Methane leaks from wells far exceed current estimates
The study supports similar findings by UC about leaky wells in the Permian basin
The New York Times turned to University of Cincinnati associate professor Amy Townsend-Small to explain the significance of a new study that found far higher amounts of methane leaking from oil and gas wells and pipelines in New Mexico than was previously believed.
Stanford University examined 27,000 sites or about 90% of all wells in New Mexico and concluded that 194 metric tons per hour of methane, a potent greenhouse gas that contributes to climate change, were released into the atmosphere. This is more than six times what federal regulators estimated.
"If this result is similar in other basins — which we don't know if it is — that would eliminate the greenhouse gas emission savings of the coal-to-gas transition," Townsend-Small told the New York Times.
While she was not part of the Stanford study, a similar study by Townsend-Small and her students, published last year in the journal Environmental Research Letters, found that uncapped, idle oil wells could be leaking millions of kilograms of methane into the atmosphere and surface water each year. It was the first of its kind examination of methane emissions from inactive oil wells in Texas.
In 2016, Townsend-Small and her research partners examined methane leaks in 138 abandoned oil and gas wells and found that nearly 7% had measurable leaks.
Featured image at top: UC College of Arts and Sciences graduate Jacob Hoschouer takes samples at the site of an oil well in Texas. Photo/Provided
2
Why we still need Black History Month
January 26, 2023
While Black History Month is an opportunity for all Americans to consider concepts central to the founding of the nation — democracy, freedom and equality — the University of Cincinnati propels the diversity, equity and equality momentum by honoring Black Americans' extraordinary impact through engaging lectures, open classes, food, galas and off-campus activities.
Debug
Query for this