U.S. News & World Report grad school rankings spotlight UC programs
The 2023 edition of the U.S. News & World Report "Best Graduate School" rankings released March 29 shows several programs at the University of Cincinnati moved up significantly.
The rankings are based on expert opinions about program excellence and statistical indicators that measure the quality of a school's faculty, research and students. Many UC colleges had marked increases in rankings including the College of Medicine, the College of Nursing, the College of Engineering and Applied Science, the Carl H. Lindner College of Business and the College of Arts and Sciences.
Pediatrics rankings record: No. 2 in the nation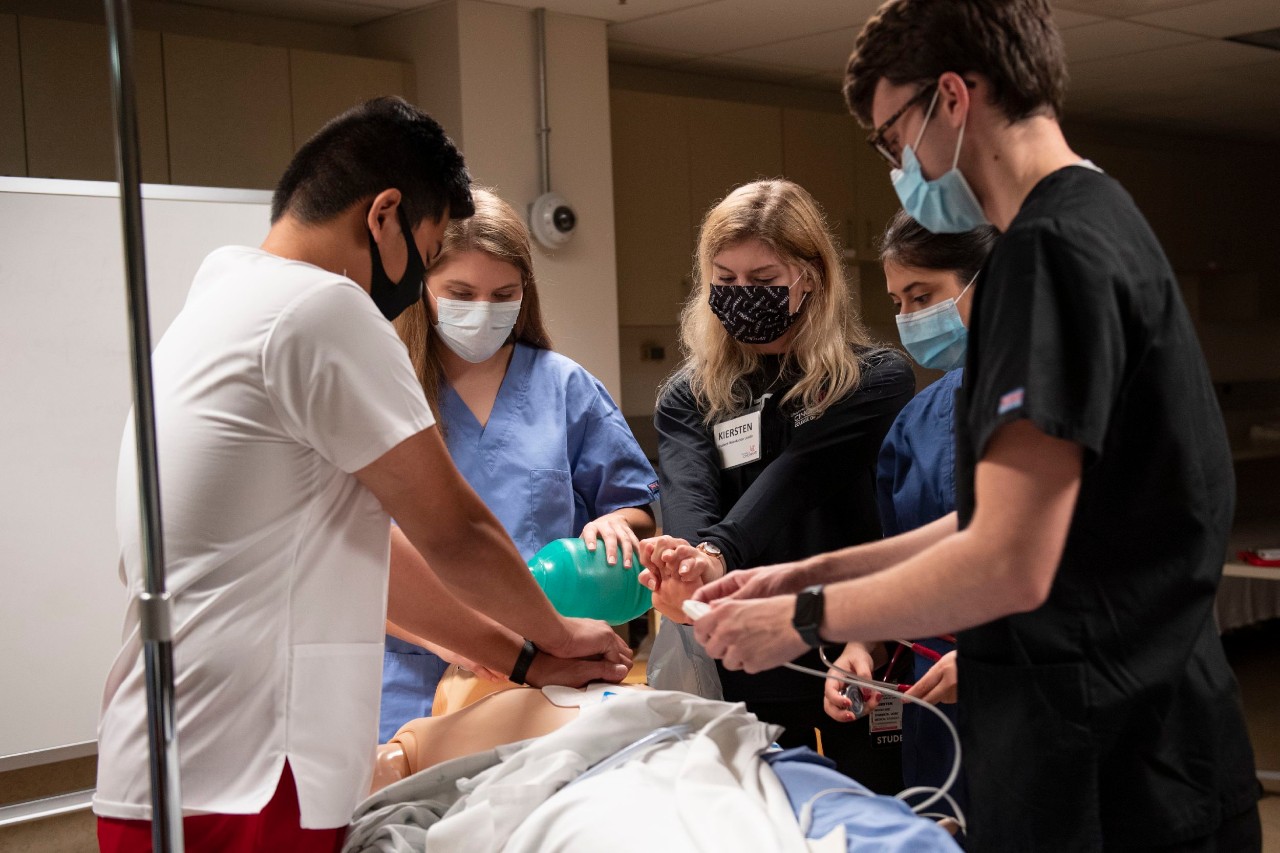 The UC College of Medicine saw a record-high graduate ranking in pediatrics, improving from third to second nationally. The college's Department of Pediatrics is comprised of physicians and researchers who practice at Cincinnati Children's Hospital Medical Center while holding academic appointments at the university. UC also improved from No. 67 to No. 56 in rural medicine and ranked 20th in the diversity index ranking.
"I am pleased that the College of Medicine continues to be securely ranked in the top third among the best medical schools in the country. This is recognition of the tremendous faculty and outstanding students who are part of our medical education program," said Andrew T. Filak Jr., MD, senior vice president for health affairs, the Christian R. Holmes Professor and dean of the College of Medicine. "It is also very gratifying that our pediatrics program is now second in the nation. Additionally, our diversity efforts continue to rank near the top. However, this only makes us work harder to better support our underrepresented students and graduate more diverse classes that appropriately reflect our country's diverse population." 
Nursing program continues steady rise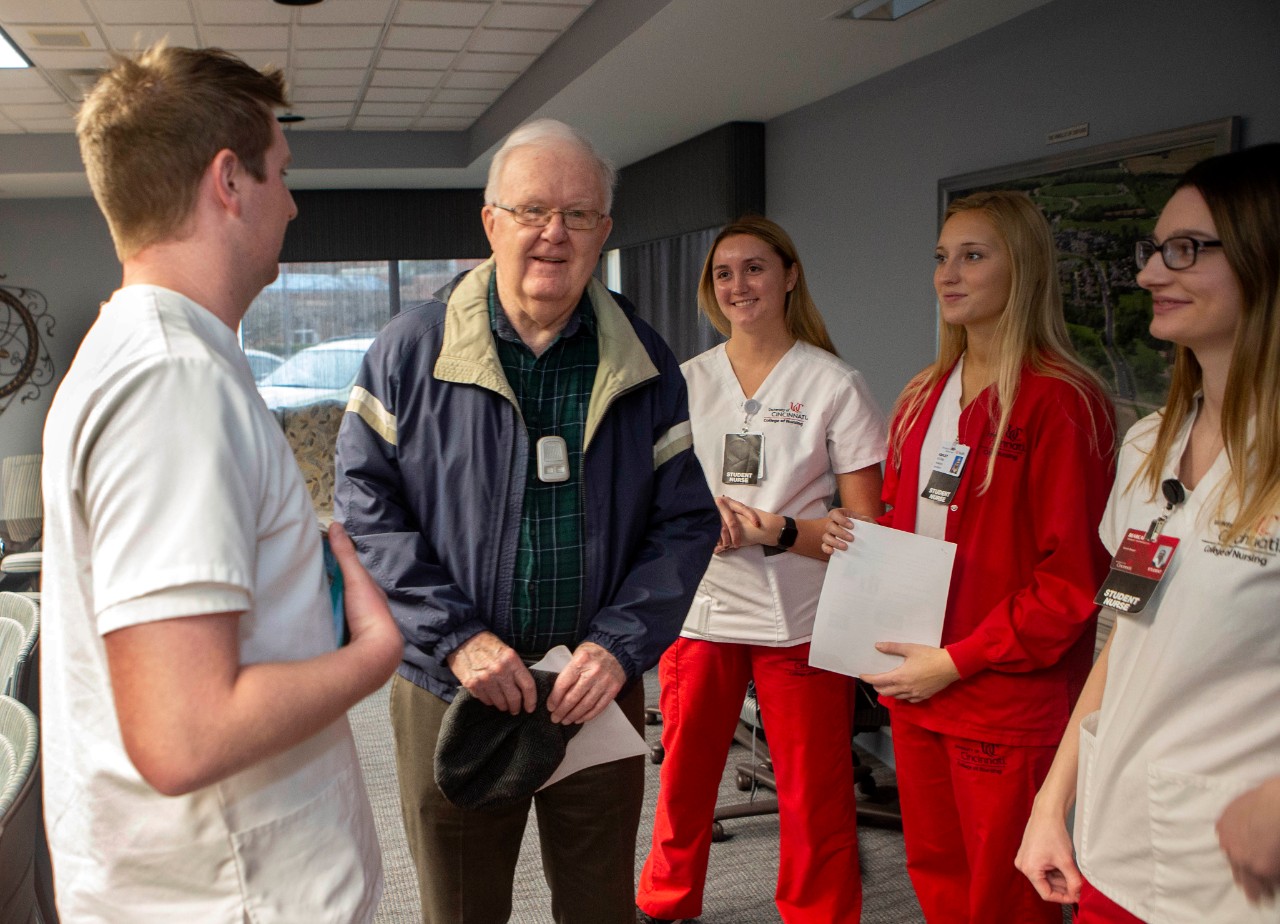 The UC College of Nursing saw its Doctor of Nursing Practice (DNP) program jump two spots from last year, rising from No. 47 last year to No. 45 this year. That continues a trend that has seen an increase year over year.
Since 2004, the American Association of Colleges of Nursing has endorsed moving the level of preparation necessary for advanced nursing practice from the master's degree to the doctorate level. The DNP is designed for nurses seeking a terminal degree in nursing practice and offers an alternative to research-focused doctoral programs; its curricula provide education in evidence-based practice, quality improvement and systems leadership, among other key areas. 
"We are excited to see UC once again as a top-ranked nursing school in the country but our true accomplishment is knowing that, in a time of unacceptable health inequities, we are preparing advanced-practice nurses ready to have a positive impact on their patients' health and well-being by designing, providing and assessing quality and safe care to all," says Denise Gormley, PhD, interim dean of the UC College of Nursing.
MBA programs move up in rankings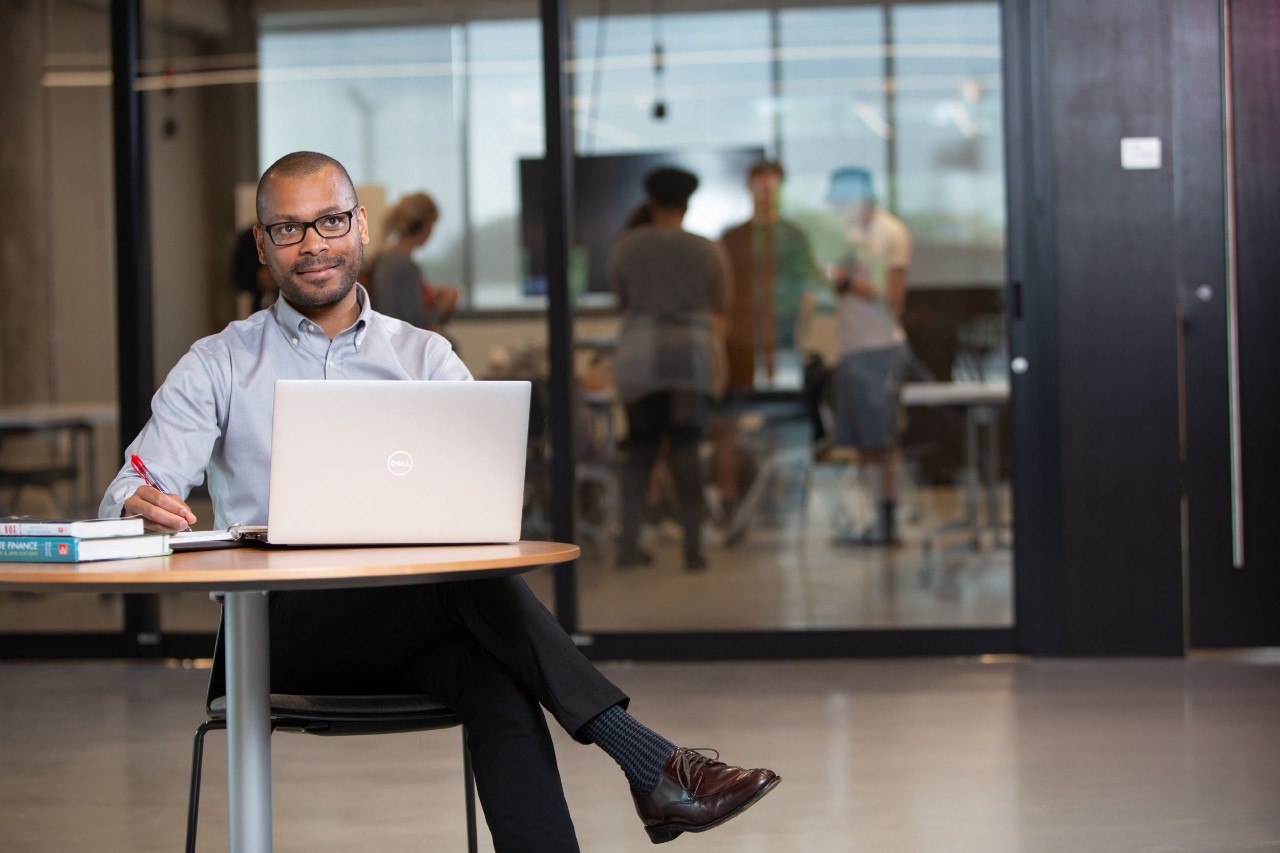 Both the full-time and part-time Master of Business Administration programs at the Carl H. Lindner College of Business improved their standing in the U.S. News & World Report 2023 rankings.
The part-time MBA program improved from No. 95 to No. 63 nationally while the full-time MBA program boosted its ranking from a range of No. 110-143 to No. 89.
"We are very pleased to see our full-time and part-time MBA programs move up in the rankings both nationally and in the Tristate area," said Jeffrey Franke, assistant dean of graduate programs for the Lindner College of Business. "The positive recognition of the value of our MBA by our students, alumni and peers is a strong indication that the vision for the Lindner College set by Dean [Marianne] Lewis is bearing fruit. We will continue to build upon this success as we partner with corporations and businesses to grow and expand the regional economy. The Lindner faculty and staff are committed to providing a student experience that combines academic rigor with rich professional experiences."

Public administration program jumps 9 spots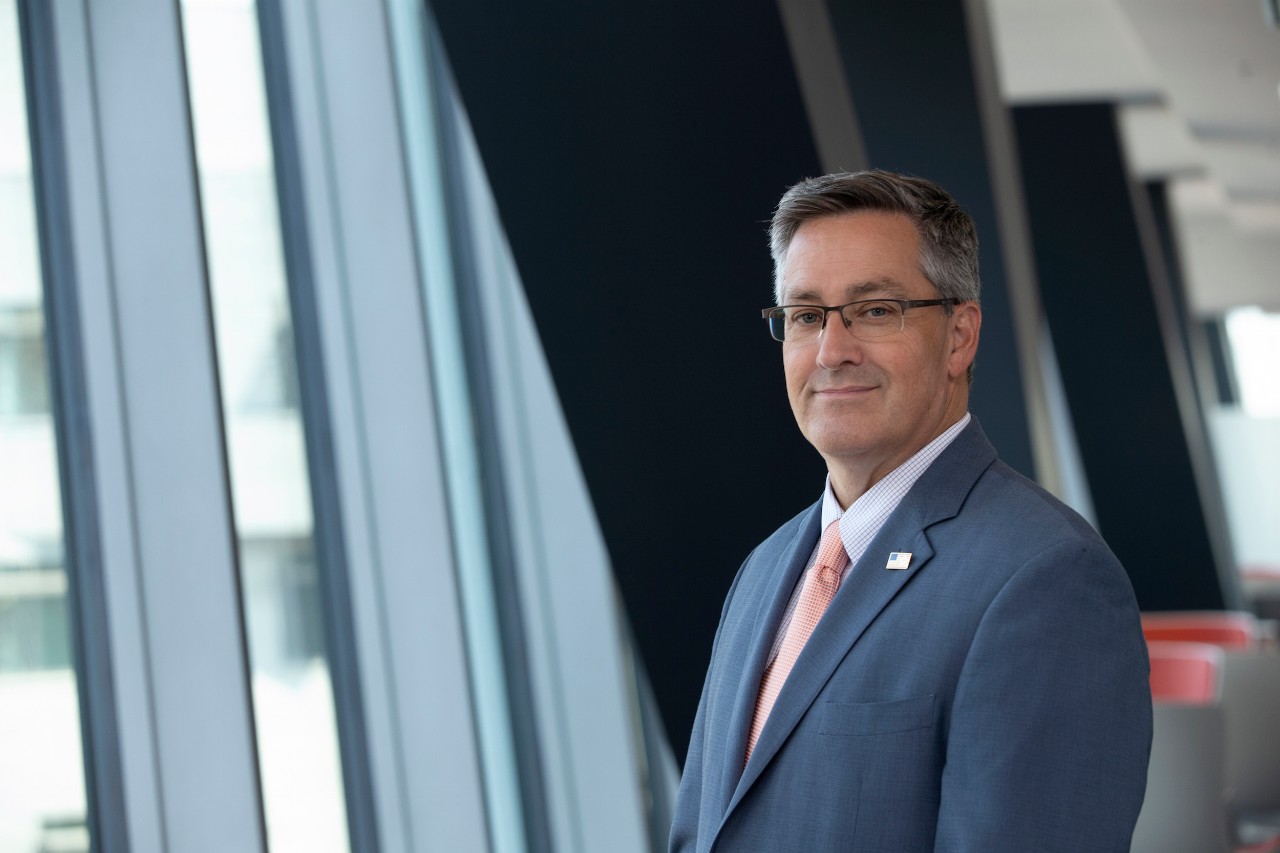 One of the anchor programs in UC's School of Public and International Affairs (SPIA) is the master's of public administration, which rose in rank from No. 123 to No. 114. The program is educating the next generation of administrators with a distinct curriculum anchored in social justice research that explores nonprofit leadership and management, local government, public policy and community engagement.
"In a time in which many Americans are questioning the effectiveness of democratic governance, the School of Public and International Affairs' programming is intentionally focusing research, teaching and service on mechanisms that can reverse the declining levels of trust in democratic institutions we are witnessing domestically and globally. Our MPA program is an essential component to this effort and is garnering national attention," says Richard Harknett, professor and SPIA director.
Engineering experiential learning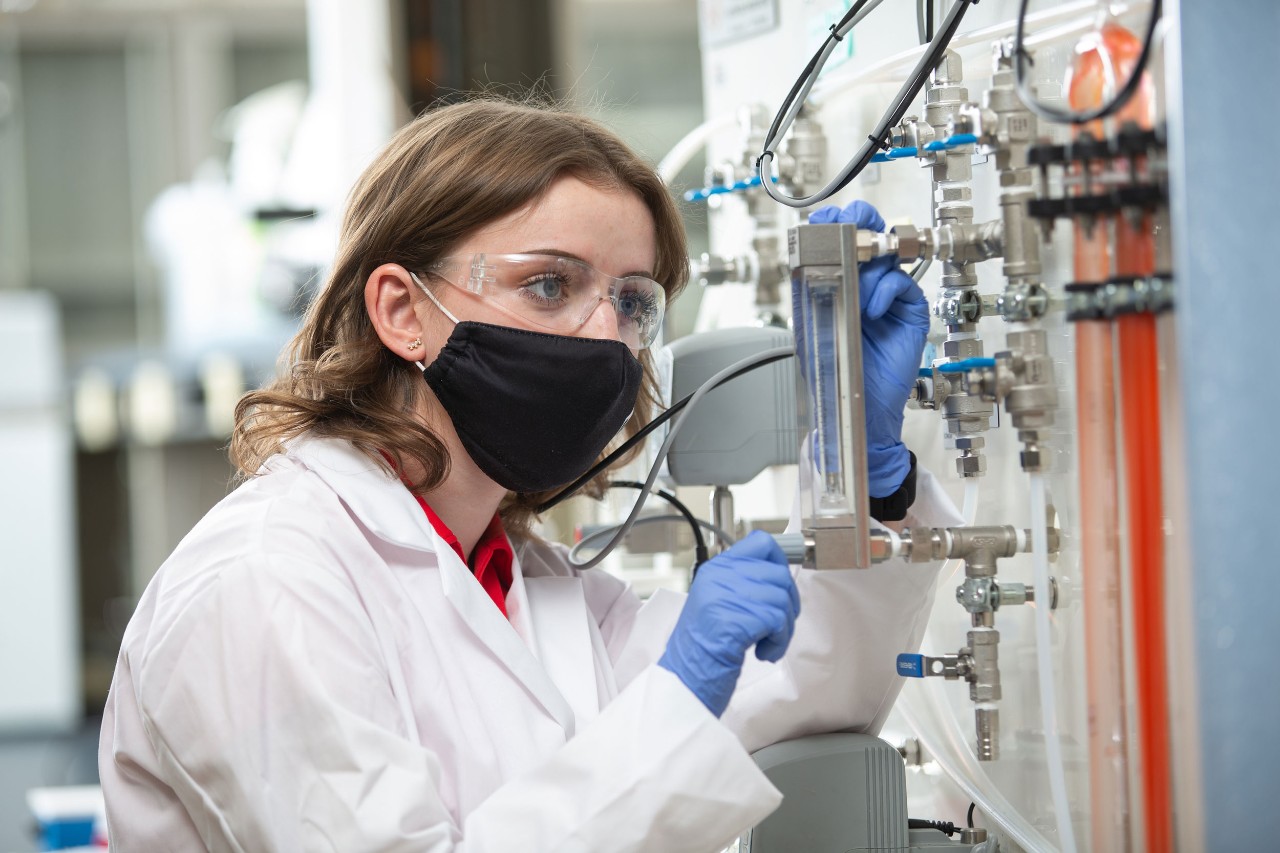 UC's College of Engineering and Applied Science saw its overall rankings improve from No. 92 last year to No. 86. Many of its programs also rose in the ranks: biomedical engineering (to No. 88), chemical engineering (87), computer engineering (79), electrical engineering (90) and environmental engineering (45). 
UC's faculty and student research is a big reason for UC's prominence in the rankings, said Yoonjee Park, an assistant professor of chemical engineering. The caliber of UC's engineering research is recognized in its many federal awards, from the National Science Foundation to the U.S. Department of Energy to the National Institutes of Health, among many others, he said.
One reason many undergraduate engineering students choose UC is its top-ranked co-op program, which allows them to earn valuable job experience in their chosen fields while attending class. This helps students launch their careers while making money during college. UC pioneered co-op in 1906, fittingly in engineering, and has expanded the concept across its colleges.

"We have extended the research co-op opportunities to our undergraduate students in various fields, including artificial intelligence, big data, software engineering, wireless communications, high-performance computing, robotics and autonomous systems, cyber-physical systems and sensors and microsystems," said Marc Cahay, head of UC's Department of Electrical Engineering and Computer Science.
His department has hired 18 new faculty since 2017 with expertise spanning the range of disciplines. UC also launched a new bachelor's degree program in cybersecurity engineering and has a very active research program in the area sponsored by the National Science Foundation.
"We anticipate that our rankings will keep improving," Cahay said. "All these activities also will benefit our co-op program since we are building a strong workforce not only for Ohio but for the United States."
Featured image at top: Graduates at a Doctoral Hooding and Master's Recognition Ceremony. Photo/Lisa Ventre
Find more details and rankings on the Best Grad Schools complete listing.
Next Lives Here
The University of Cincinnati is leading public urban universities into a new era of innovation and impact. Our faculty, staff and students are saving lives, changing outcomes and bending the future in our city's direction.
1
UC undergrad finds community, discovers his career path
February 6, 2023
Fourth year journalism student Zach Jarrell began his college career at the University of Cincinnati as a statistics major. Despite having an interest in studying journalism, Jarrell had his doubts. He was unsure about the practicality of that degree, and his ability to pay off his future student loans through it. Following his passion, Jarrell switched his major to journalism in UC's College of Arts and Sciences, and has never looked back.
2
55KRC: UC experts discuss cervical cancer
February 6, 2023
The University of Cincinnati Cancer Center's Teresa Meier and Sarah Sittenfeld joined 55KRC's Simply Medicine to discuss cervical cancer, including risk factors and the importance of screenings.
3
BBC: Scientists discover frog that can't croak
February 6, 2023
The BBC and other international media report on the astonishing discovery of a new species of frog in Tanzania that is voiceless. UC biologist Lucinda Lawson and her research partners describe the new species in the journal PLOS ONE.
Debug
Query for this