President Pinto celebrates talented UC community during State of the University Address
Faculty, staff and students gathered online and inside Probasco Auditorium for April 14 event
University of Cincinnati President Neville G. Pinto gave his first in-person State of the University address in three years on April 14.
Many gathered inside the newly renovated Probasco Auditorium, and hundreds more watched online as Pinto spoke ahead of the All-University Faculty meeting.
Read the full text of his speech below or WATCH the complete All University and Faculty Senate meeting here (password is 0&Pu1GU*). The address begins at the 30:50 mark.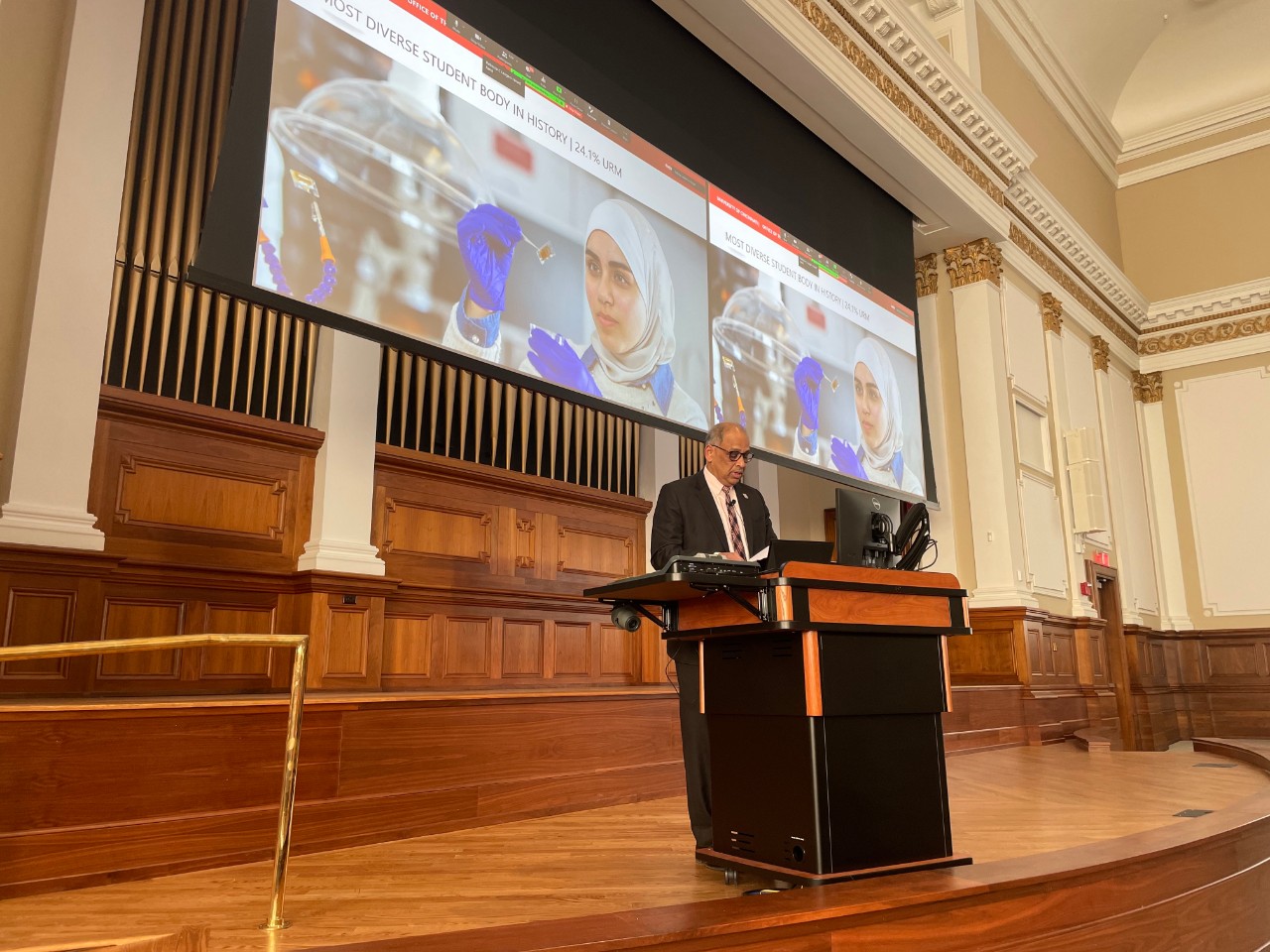 Welcome to today's State of the University Address. What a beautiful and historic space this is. Thank you for joining us here in Probasco Auditorium. 
Congratulations to our team in Campus Planning Design and Construction  for leading such a creative reuse of this building — allowing for another welcoming  space for us to gather,  as well as needed classroom resources. 
Thank you to Faculty Chair Greg Loving and the members of our Faculty Senate for your leadership. Welcome also to those of you joining us digitally. 
Often, when I talk about the word "talent" it is in the context of attracting new students to our campus or fulfilling the future talent needs of our society. Today, though, I'd like to talk about talent in the context of those who are already here in our UC community — living, working and studying on our campuses. Let's celebrate the greatness of this university and its people. 
Our 46,710 students, 6,057 faculty and 4,320 staff represent populations of talented individuals who constitute the brains, the heart, the muscle and the soul of this great university.  
 
They reside in our colleges, departments, academic programs and myriad other units that make up the University of Cincinnati. Together, these three groups constitute a community of more than 57,000 people — the size of a small city.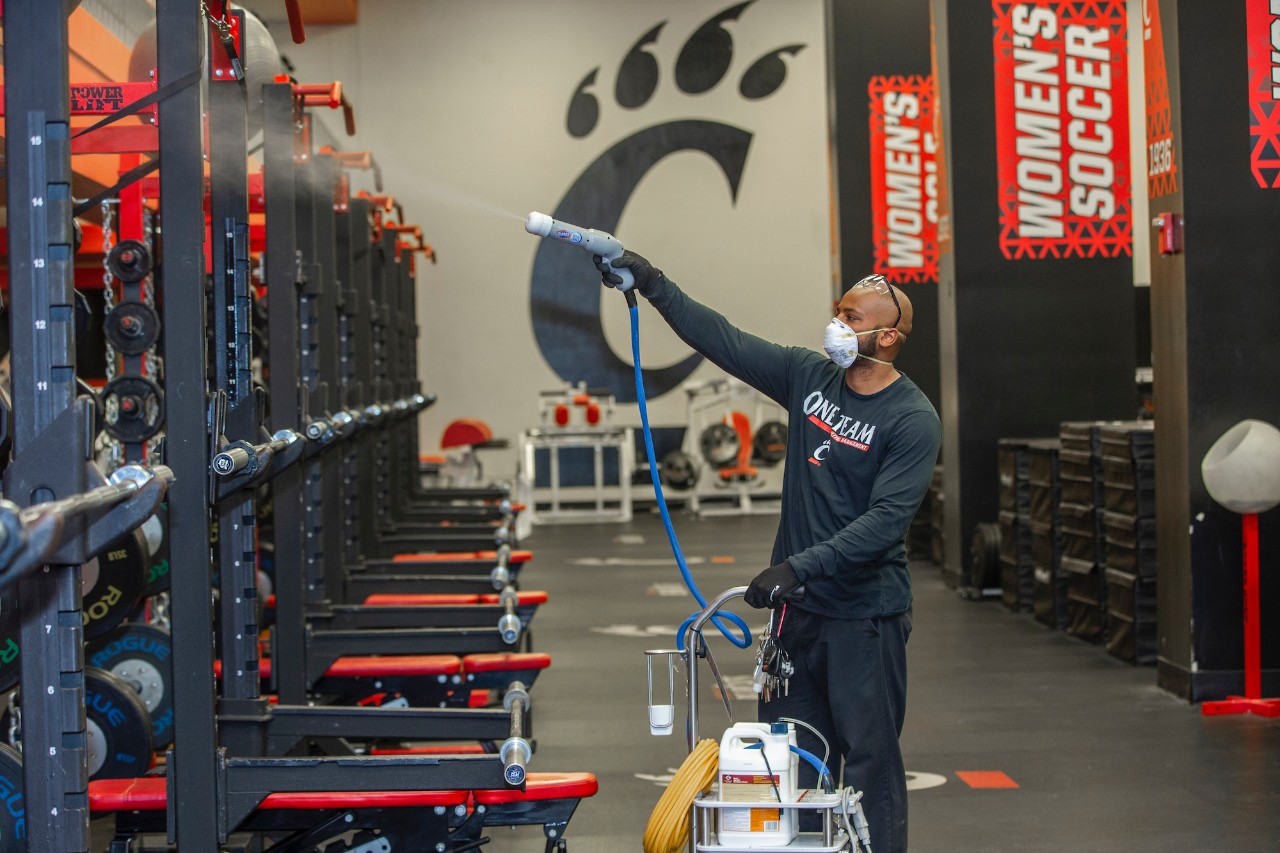 And these three constituent groups were united as one team over the past two years in our fight to fulfill our mission despite the COVID-19 pandemic. 
This is our first in-person State of the University in three years. Thankfully, we have been able to pull back on certain COVID restrictions and begin meeting together — in a physical space — once again. 

But as our experts rightly stress, we may not be out of the woods yet. If there is one thing I've learned through this health crisis, it is to never underestimate this virus. So we continue to keep an eye on the resurgence of the virus overseas and most recently in some states in our own country. 
I'd like to thank all of you — our faculty, staff and students — who worked so diligently to follow our COVID protocols. Your efforts to distance, get vaccinated and wear masks allowed us to persevere. I would be remiss to not acknowledge that some have lost friends and family members to this virus. So we remember them today. 
We also need to acknowledge the leaders of UC — particularly our UC Board of Trustees — for guiding us through the challenges of the last two-plus years. 
A special thanks to our COVID response team, led by Provost Valerio Ferme and Dr. Dustin  Calhoun, for their tireless work behind the scenes. They are ever-vigilant, and the work continues.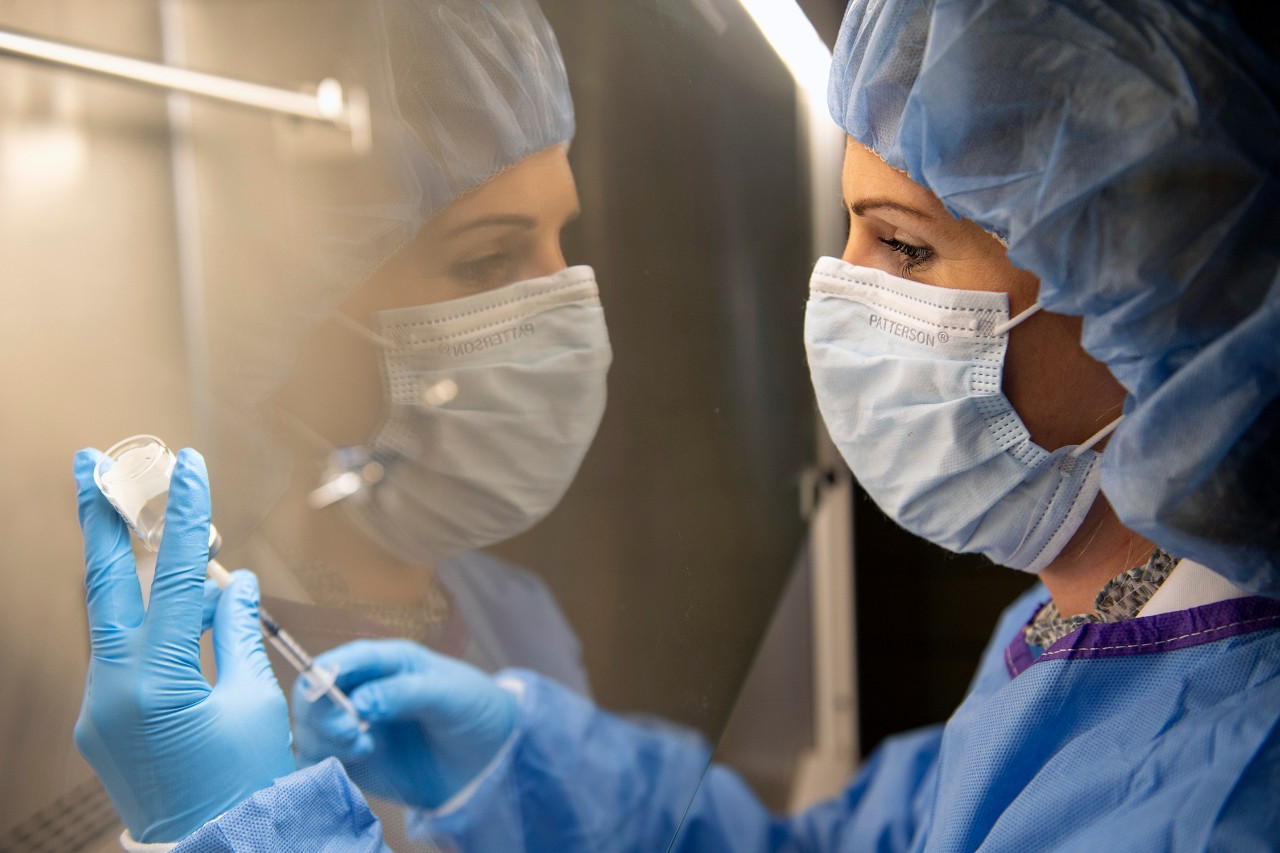 As we examine the state of our university, we need to extend our heartfelt appreciation to the health professionals who have worked nonstop to shepherd us through these trying times. Our UC Health colleagues — the wonderful doctors, nurses, researchers and staff members — deserve our special recognition. Their heroic work pulled us through this extreme health crisis.  They have shouldered the medical and mental health burdens, often working literally around the clock to keep up. We owe them an enormous debt of gratitude. 
Their hands-on and life-saving care, their efforts to lead vaccine trials and much more, has been a historic accomplishment and a chapter of our history that will be remembered. I'd like to also take this opportunity to thank Dr. Richard Lofgren for his leadership at UC Health over the years — particularly through the pandemic. 
While he has moved on to the next challenge in his career, we now have the opportunity to hire our next talented leader for UC Health, and I am actively involved in our national search.  We are seeking an individual who will allow UC and UC Health to continue on our path toward further alignment and support of one another, to accomplish our goal of being a nationally outstanding academic health center.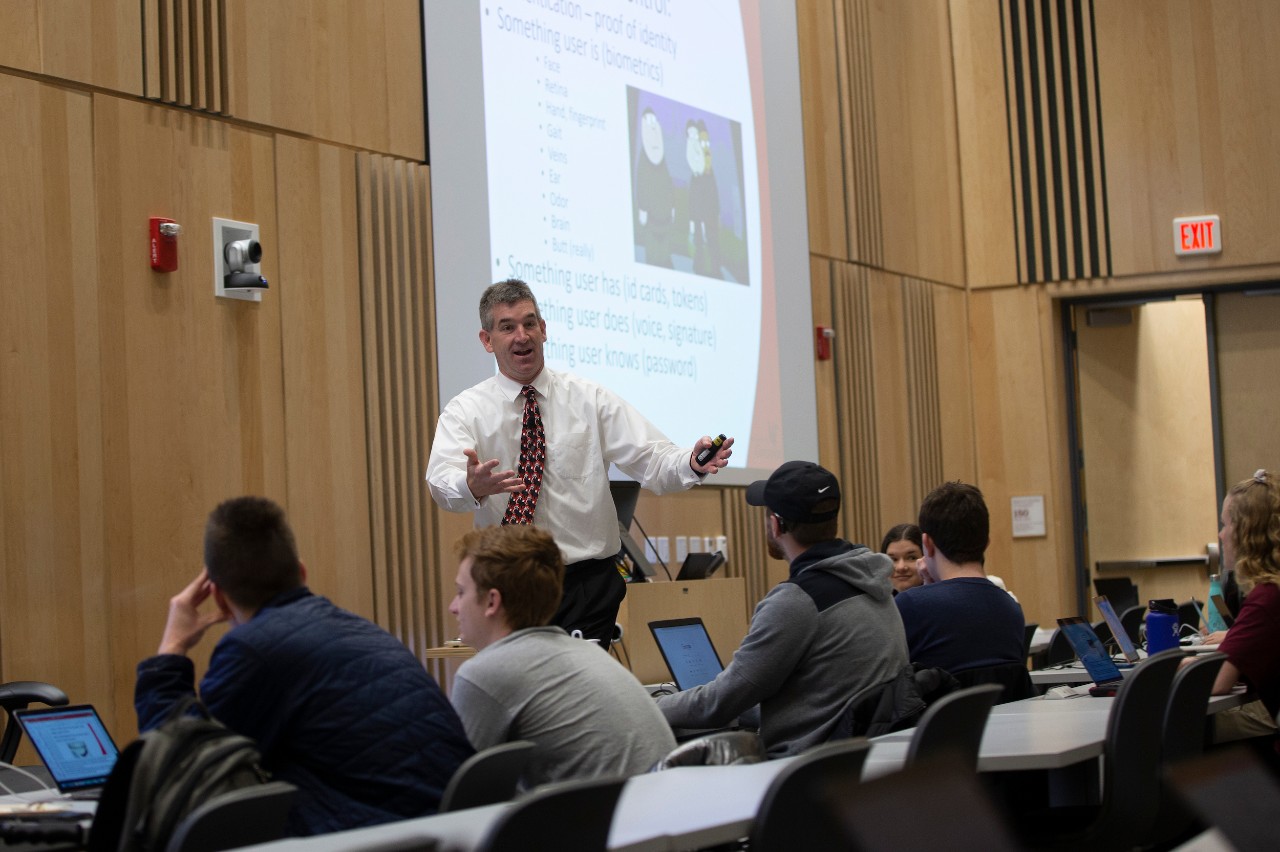 Next, I'd like to talk about our excellent faculty and their dedication to teaching and learning. Recently, a group of our faculty were asked to describe the most satisfying part of their job. I'll share a few of their responses, and I think you will notice the theme.
One said this: "The most satisfying aspect is working with a diverse group of students to solve problems that make the world a better place." 
Another put it this way: "Teaching bright, interesting students here at UC has provided me with more satisfaction and pleasure than I could ever have imagined." Another: "I love helping students succeed, especially first generation students and students of color." And one more: "Whether it is research, teaching or service, it has — and is always — students at the center." 
Our faculty work extremely hard, with passion,  to support our students and ensure their success. In 2021, more than 11,000 UC students completed their degrees, despite the pandemic. And in a couple of weeks, we will add more than 5,500 graduates to their ranks. 
Our focus on building out the foundational talent pool for our university — our faculty — continued through the pandemic. Leading into this academic year, we increased our faculty ranks by 146. We are investing in the next generation of faculty. You may also recall that as part of Next Lives Here, our strategic direction,  we  stood up the Faculty Enrichment Center in 2019, delivering on a promise to enhance faculty experiences on our campus. This served us well during the pandemic to make the transition to online teaching. 
We are fortunate to have such stellar teachers, researchers, innovators and clinicians educating the next generation. You are vital to the success of our university, and to fulfilling our vision to be "leading urban public universities in a new era of innovation and impact." 
Thank you for all you do.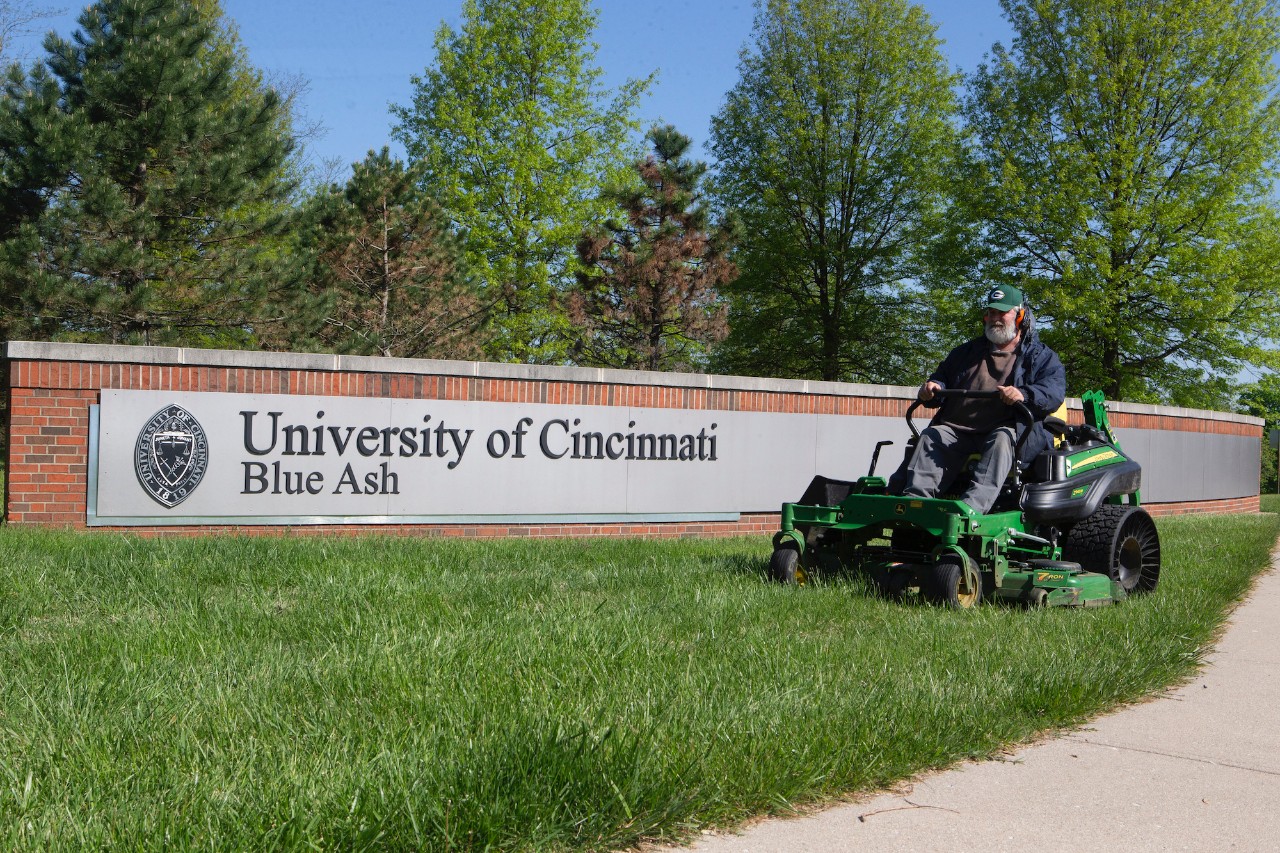 Our university vision would also not be attainable without the incredible talent and diversity represented among the staff at UC. Staff provide critical support to our academic mission and greatly impact our students and the entire UC community. 
I'm encouraged to hear that 775 staff members — about 18% of staff — invested in their professional growth by participating in the recent Staff Professional Development Week. 
These results are also an indicator of the good work of our Staff Success Center, which we launched four years ago as a Next Lives Here pathway. Among its accomplishments, the SCC has recorded more than 20,000 course completions — proving that our staff are continually refining their knowledge, skills and abilities. 
Many have had to learn whole new skill sets and work long hours to meet the demands of their job throughout the pandemic. To all of our staff, I say thank you for all you do here at UC, for our students, for your colleagues and for our community. There are too many examples of excellence to name, but, as an example, I'll point out the work of one staff group at UC who has simply done amazing work.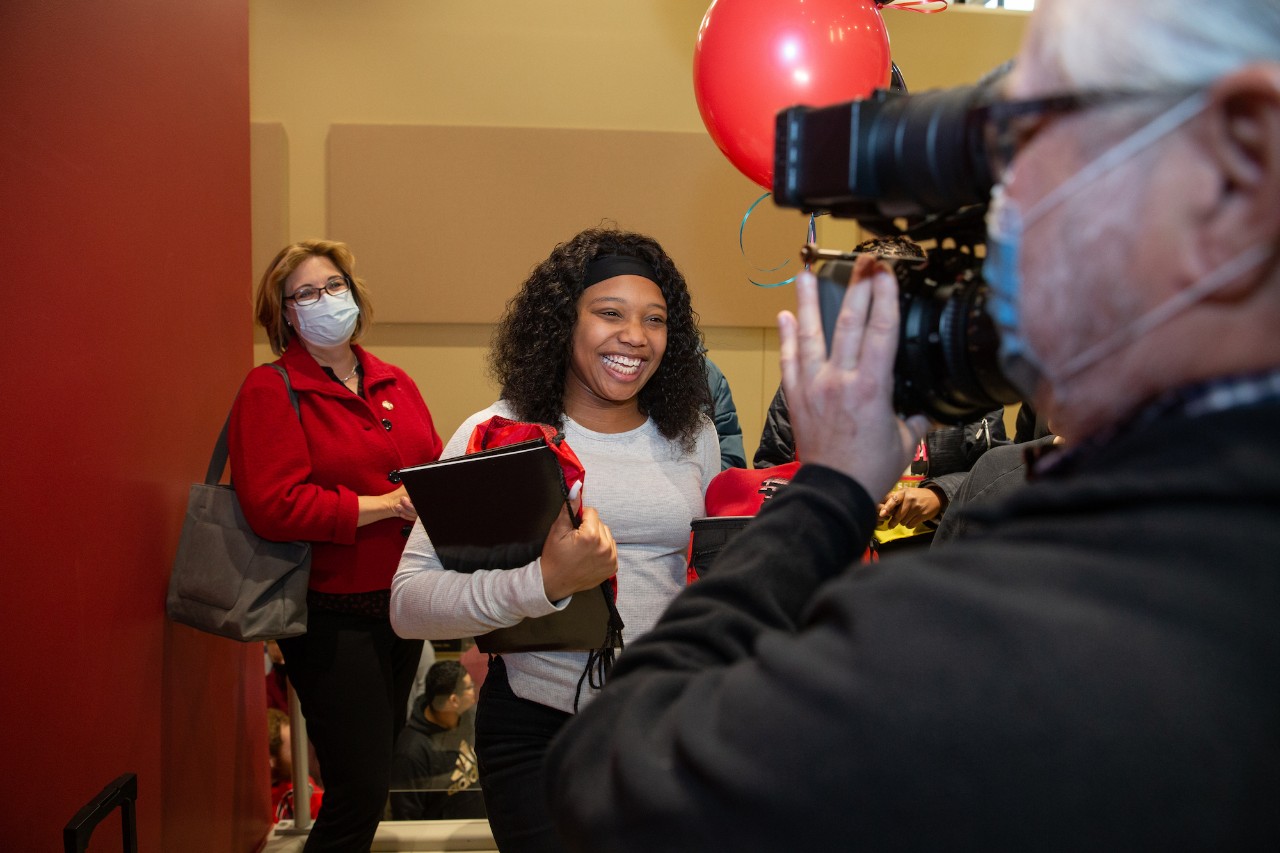 That group is our Enrollment Management team led by Jack Miner — supported as well by all the professionals in our colleges and various other units — who contribute toward landing the class. The value you bring to our university was especially on display during Decision Day in January when thousands of students found out if they were admitted to the university to pursue their studies.  
What an exciting and celebratory event this has become for our institution, and particularly the students who were lucky enough to receive a Decision Day surprise at their school – or even on their front porch – by Jack, the band and the Bearcat! 
Never has our university been as popular of a choice for incoming students as it is today. The numbers prove this. I'm happy to report that this coming year — academic year 2022-23 — appears to be on course to break records once again. We have seen a record number of undergraduate applications — up 10% from last year to more than 25,000! We will need to continue to work together to be sure the yield is high. 
The enrollment trend at UC is encouraging as you can see here. We reached nearly 47,000 this year, with a record 40,000 attending at Uptown. To achieve these numbers in the midst of a two-year pandemic is both remarkable and relatively unique. As you likely know, most universities are seeing enrollment declines.   
I believe the reasons we continue to attract increasing numbers of students  are  the quality of our academic programs, the overall student experience at UC, and the outcomes for our students after graduation.  Notwithstanding our success, we should all be concerned  by the fact that enrollment in higher education as a whole is down 7% relative to 2019.
In real numbers, this means there are a million fewer college students in the U.S. now versus in 2019. One million! In an economy driven by knowledge and learning this is not a good trend for our nation. This reaffirms that as a major public university we must  continue to welcome more students and assure they are successful once they arrive. 
As we faced the enrollment challenges related to COVID, we responded with a new collaboration where together with Jack Miner and Provost Val Ferme, I lead a group called "Landing The Class" — with key leaders from across campus.  
This group has allowed us to be nimble in addressing issues to maintain and grow our enrollment, and ensure that our current and future students are supported and successful. One of the initiatives resulting from this effort, of which we are most proud, is on delivering a "frictionless UC" to our new students as they join the university.  
It focuses on rigorously streamlining processes and creating "moments that matter" for our incoming students. The goal is to increase yield and set the stage for a successful experience at UC. 
I'm encouraged that among the incoming students who will walk into our classrooms this fall, we are seeing significant gains in the number of diverse students and first-generation students who are applying to UC. These increases have grown from intentional efforts, which are linked to the goals of our Next Lives Here strategic direction.  
Think about how we interpret Next Lives Here. We believe that the next citizen leader, the next idea, the next discovery or the next creation that will mold the future of our society lives here on our campus today. And we as faculty and staff of this university have a high responsibility to drive an agenda and instill a culture that nurtures this Next, so that it will flourish in the future and ensure our society's continuing progress and well-being.    
As a public university, we have a special obligation to be truly inclusive — opening our doors wide and allowing more to be educated in the tradition of excellence at UC. Increasing our diversity strengthens the quality of the experience on our campus for all, and is a strategic focus that we must have to fully deliver on our mission.  
Our students are more diverse than ever, with racial and ethnic minorities making up 24.1% of our student body this year. We are seeing gains across all demographics in our applicants, so we anticipate our ongoing work will result in continued improvement. 
Last semester we announced a series of signature DEI investments, including a $6 million investment into a brand-new scholarship known as the Marian Spencer Scholarship Program. Thanks to a donor and matching UC funds, the first 10 Spencer Scholars —  students from Cincinnati Public Schools — will start at UC this fall. Within four years, 40 Spencer Scholars will be enrolled on a full academic scholarship at UC.  
These efforts and many others are creating a pipeline of students who are entering UC from Cincinnati Public Schools. The latest figures show about a 14% increase in applications from CPS students. Our CPS Strong initiative, also part of our Next Lives Here strategic direction, is working to engage and empower these students. By aligning programs and services to ensure readiness, create access, and foster success, we can achieve educational transformation and positively impact the future of our university, our city and beyond. 
The students we are recruiting today will also see the fruits of Bearcat Promise, now a program that is fully embedded in our culture. Bearcat Promise is becoming synonymous with student success at UC, and includes our pledge that  graduates will leave UC not just with a diploma, but also a professional advancement plan for their future.  
Bearcat Promise has created a supportive,  connected pathway where students co-design their education plan with excellent advisors. It is a path along which they develop professional habits, gain valuable experiences and zero-in on longer-term career goals.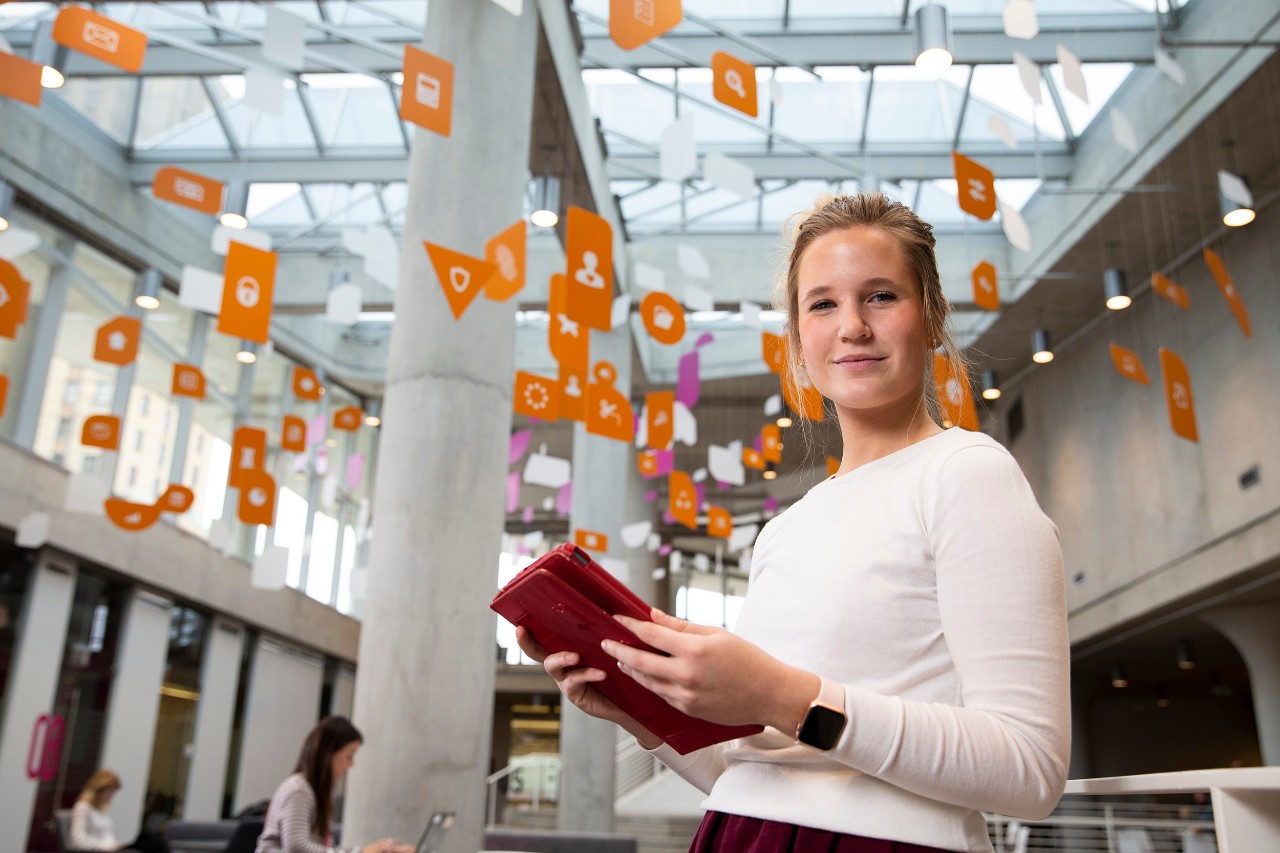 Key to our Bearcat Promise for many of our students is UC's cooperative education program. This is, of course, not new to us. As the global founder of cooperative education — established 116 years ago — UC provides thousands of students valuable real-world education through co-op experiences — where students rotate semesters — on-the-job and in the classroom.  
We operate one of the nation's largest co-op programs, which is consistently ranked in the top 5 nationwide by U.S. News. Annually we typically make 3,500 co-op placements with more than 2,000 employers in 46 states and 22 countries. We continue to expand the co-op model to all students, with the goal of providing  experience-based learning opportunities to all students who desire these. 
But to get there, we must invest. Last fall, I prioritized $1 million as a challenge to the UC Foundation to raise $10 million for co-op in three years. This is an investment for the long term. At the inception of co-op in 1906, if we had made a $10,000 endowment investment it could have grown to $495 million today, with reasonable investment growth assumptions. (if invested in the S&P 500 and dividends were reinvested). Imagine If we mobilize $10 million now. What will that be worth a few years from now? How could we transform our approach to co-op for all our students? 
Transformative generosity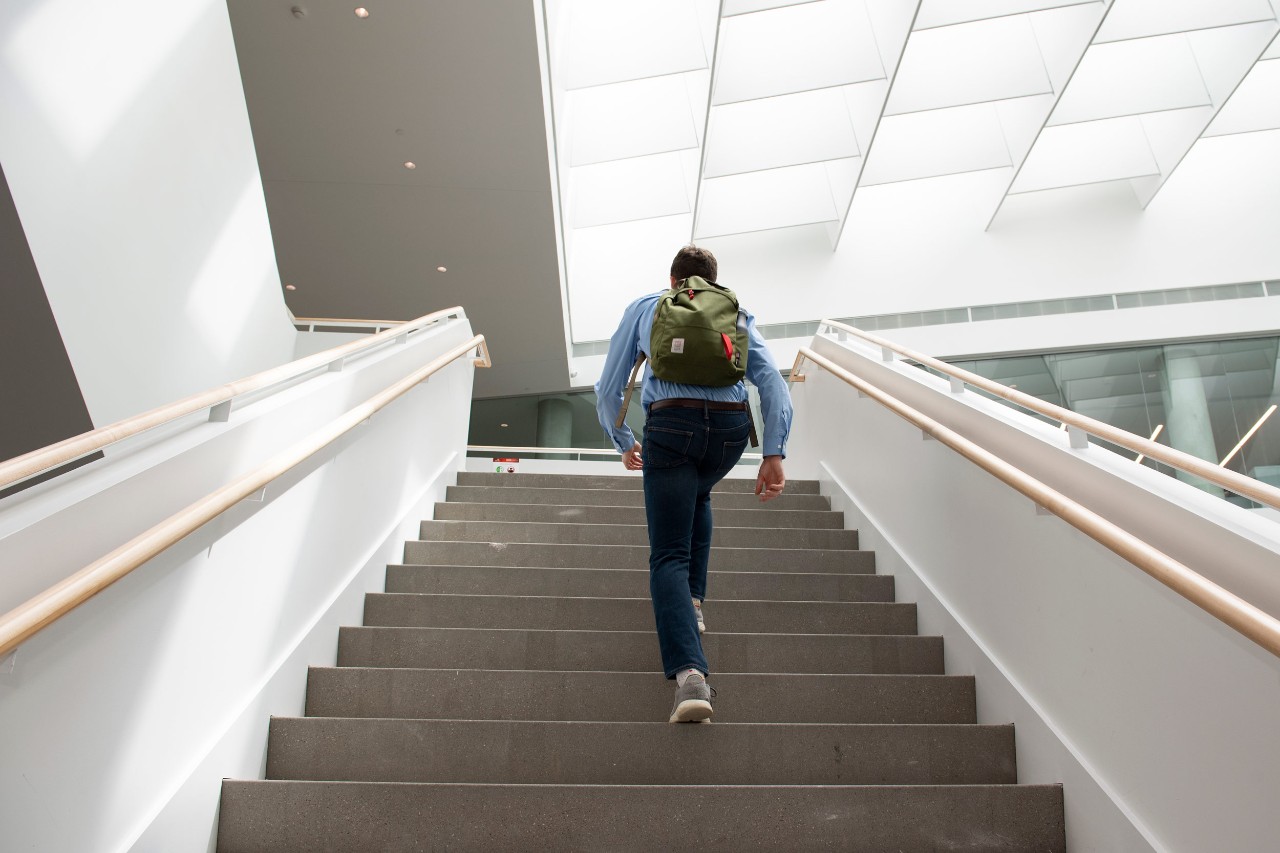 Speaking of fundraising, I'd like to thank our team at the UC Foundation for their efforts to build out philanthropic support for UC. As was stated in a letter to the Cincinnati Enquirer on Sunday, giving to UC is the "foundation for making UC our region's premier education, research and healthcare institution." 
The Foundation team has already raised in excess of $100 million this fiscal year, and they may eclipse $125 million by year's end, which would be a record achievement. I'm excited to see the progress of Next, Now: The Campaign for Cincinnati, which has achieved 88% of its goal to raise at least $2 billion by 2024. The generous donors to this university are often behind the scenes, but they are quietly impacting so many lives. I can't thank them enough for believing in UC — and for believing in our students.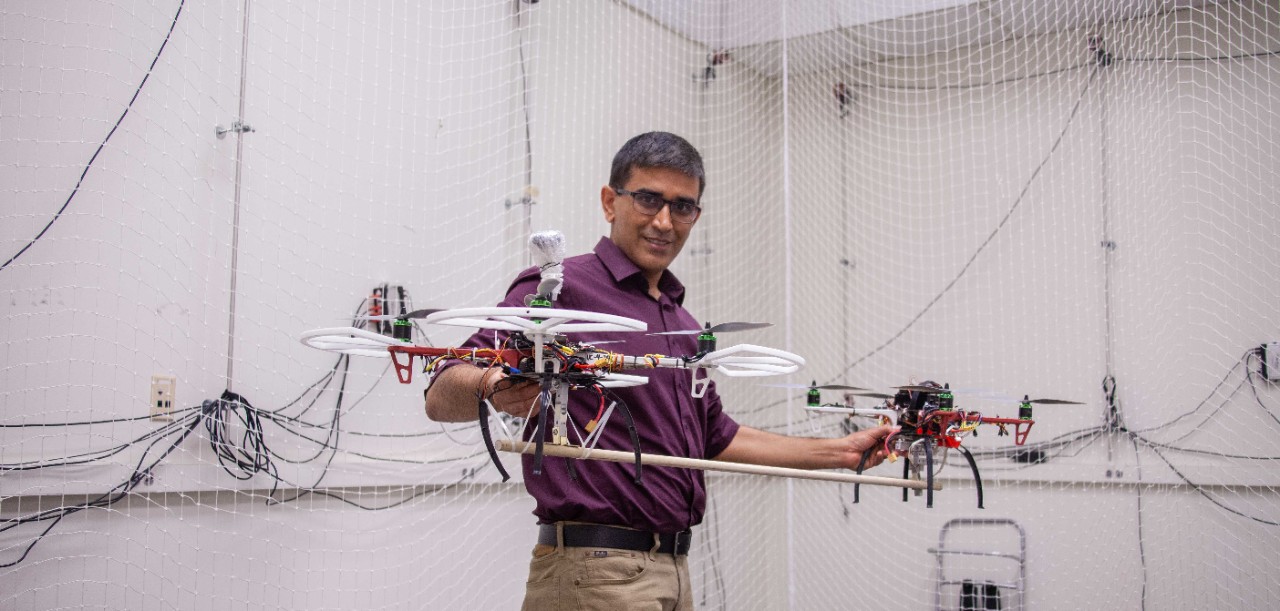 Research at UC gives all of us a reason to believe. Research expenditures at UC and its affiliates reached a record $551.8 million in the latest fiscal year. This is up more than $100 million in the five years since I arrived.  
We have just passed the one-year mark since the launch of Research 2030. I'd like to congratulate Vice President for Research Pat Limbach and our Office of Research team, and appreciate our faculty along with our graduate students, post-docs and research staff for what they've accomplished so far. We've had a wonderful year in terms of our external funding, but also our scholarship has been very strong.   
Since FY 21, the Office of Research has invested a total of $13.1 million — $3.1 million in talent; $3.2 million in research infrastructure; and $6.6 million in Programs, Centers and Institutes of Excellence. Great universities excel in the creation and dissemination of knowledge and understanding. Faculty — our teacher/scholars — are the nexus for this work. As a Carnegie Research 1 university, UC is among the top 3% of universities in the nation — those who generate very high research activity each year.    
But our desire is not just to continue to be in this category, but to rise in it, to be one of the leading public research universities in the country. Our goal is to be ranked in the Top 25 public research universities by 2030. We are currently at No. 33.
We also want to be recognized for research that improves people's lives. Nothing carries more promise toward that goal than the upcoming opening of our Digital Futures complex. This facility and the collaborative work that will happen there is sure to be a game-changer, and is an outcome of the Next Lives Here Urban Futures pathway. 
I started today's address talking about the incredible talent that we have at UC. The Digital Futures initiative will be a living example of our talent. At its opening, it will bring more than 60 faculty and more than 100 students from at least 17 academic departments and 7 colleges together, providing new opportunities for collaboration and growth. 
Additionally, these groups will have the opportunity to work in tandem with private and public partners which will be co-located in the complex and in other facilities in the fast-growing Cincinnati Innovation District, an outcome of our Next Lives Here 1819 Innovation Hub pathway. Together they will build an eco-system to pursue solutions to problems that matter to our society.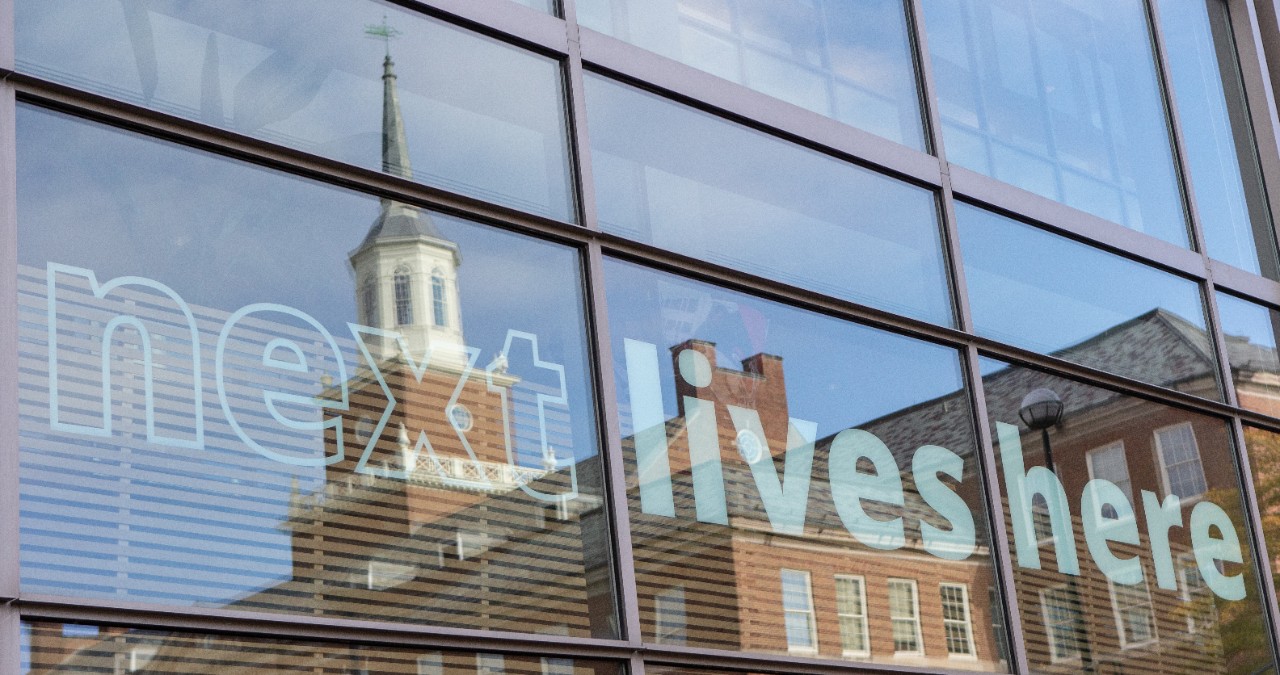 I've given you examples of the progress we have made with regard to our Next Lives Here strategic direction. All of this has been possible because of the incredible talent that we have at UC. 
We have also seen great progress as it relates to Strategic Sizing, our overarching initiative to increase our resources and impact in education and discovery. This initiative has involved every college at UC. I'd like to thank the provost for leading this effort as well as each of our deans. This fiscal year, 31 Strategic Sizing awards were funded, totaling $14 million. Strategic Sizing is allowing intentional and strategic growth across the university.  
It is also creating opportunities for faculty to expand their academic reach, increase their research and provide more students access to an affordable, quality public education. In other words, it is helping us to invest in our UC community. As we move into the next phase of Next Lives Here, the acceleration phase, we will be adding, based on broad input from our community, some additional pathways to our strategic direction.   
These include: 
Under the Academic Excellence platform, the addition of the Next Graduate Scholars pathway, led by Provost Val Ferme. 
And within the Urban Impact platform, the addition of three new sub-pathways:

Biosciences & Bioeconomy , led by Vice President Pat Limbach;
Society & Culture ;  also led by Dr. Pat Limbach; 
 

And Public Health led by Sr. Vice President  for Health Affairs – Dr. Andrew Filak. 

You will be hearing more about these soon. 
One of the great transformations that we are currently experiencing, arguably in every dimension of our lives, has been enabled by digital technologies. You may recall that when we launched Next Lives Here in 2018 we were deliberate in calling it a strategic direction and not a plan. Strategic plans tend to be frozen in time, and inflexible to change.  A strategic direction recognizes that the we exist in an environment of constant change, and we need to be aware of and leverage change to our benefit. 
In that spirit, it is important to ask the question: How are rapid changes in digital technology going to impact higher education? Or expressed another way, what potential does digital transformation hold for transforming the student experience? 
To lead us to the answers, I've charged two task forces. One task force is led by Provost Ferme and is studying the opportunities for digital transformation on the core academic experience of our students, both undergraduate and graduate. The second group, led by Pat Kowalski, our acting senior vice president for administration and finance, is focused on the larger campus experience of students.  
We are also working on a detailed assessment of our overall digital infrastructure. Prior to the pandemic, we recognized the need to accelerate our technological capabilities and investments. Since the pandemic, we know the need for change and improvement is even greater. Finally, we have embarked on a national search to identify a  leader, a chief digital officer — to guide us through this digital transformation.      
The chief digital officer will lead IT@UC and provide leadership and support to digital transformation initiatives across the university. In the past, the leader of IT@UC has reported to the provost. Moving forward, the chief digital officer will report directly to me and serve on the President's Cabinet.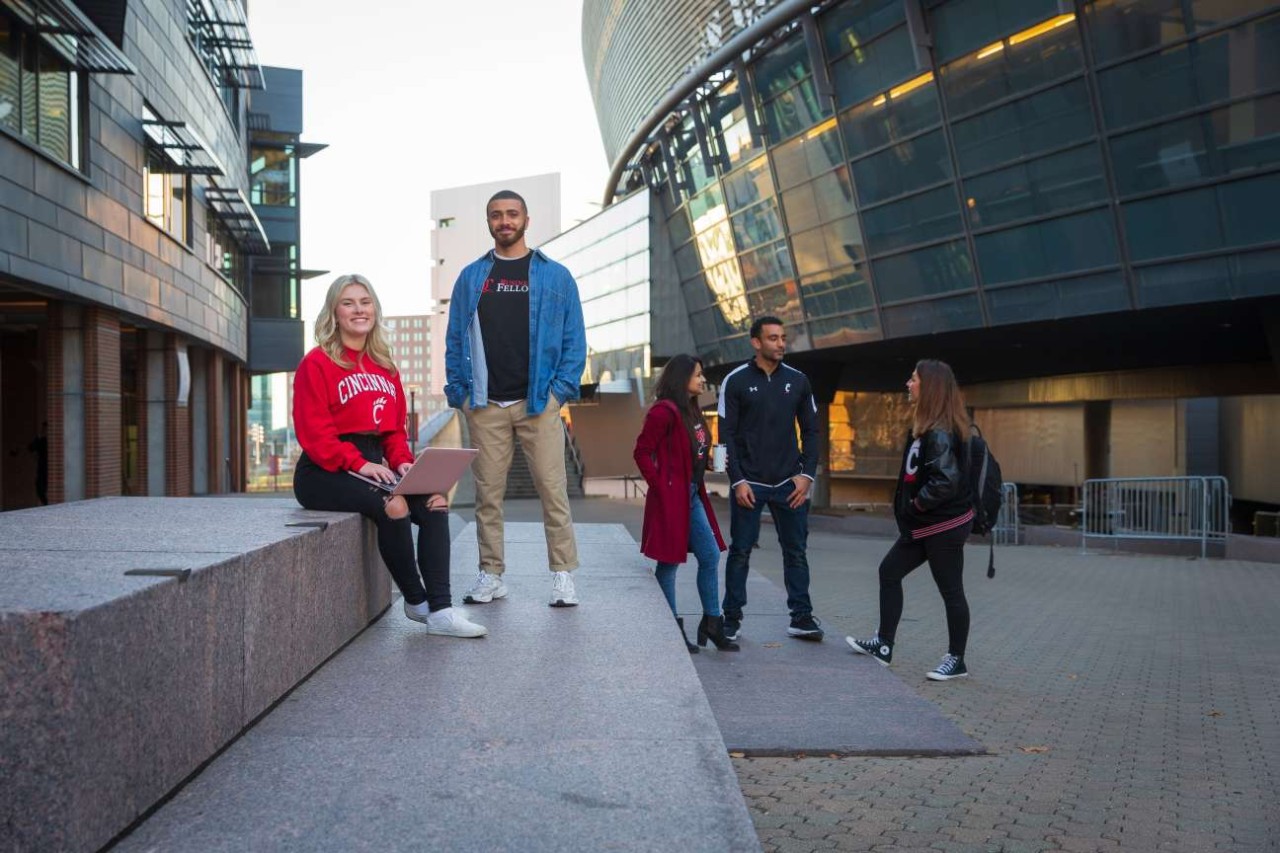 We have covered a broad range of topics that provide, I hope, many reasons to leave today filled with excitement about our accomplishments and our future. But more than anything, it is the dedicated and talented people on our campus who give me confidence that the days and years ahead for the University of Cincinnati are brighter than ever. 
Our village of 57,000 faculty, staff and students — not to mention an additional 165,000 or so UC alumni who live in the area — are truly the heartbeat of the city. The future of this university, and in many ways, the future of this city is in our hands. We have a high responsibility, and I'm certain we are up to the calling.
Impact Lives Here
The University of Cincinnati is leading public urban universities into a new era of innovation and impact. Our faculty, staff and students are saving lives, changing outcomes and bending the future in our city's direction. Next Lives Here.