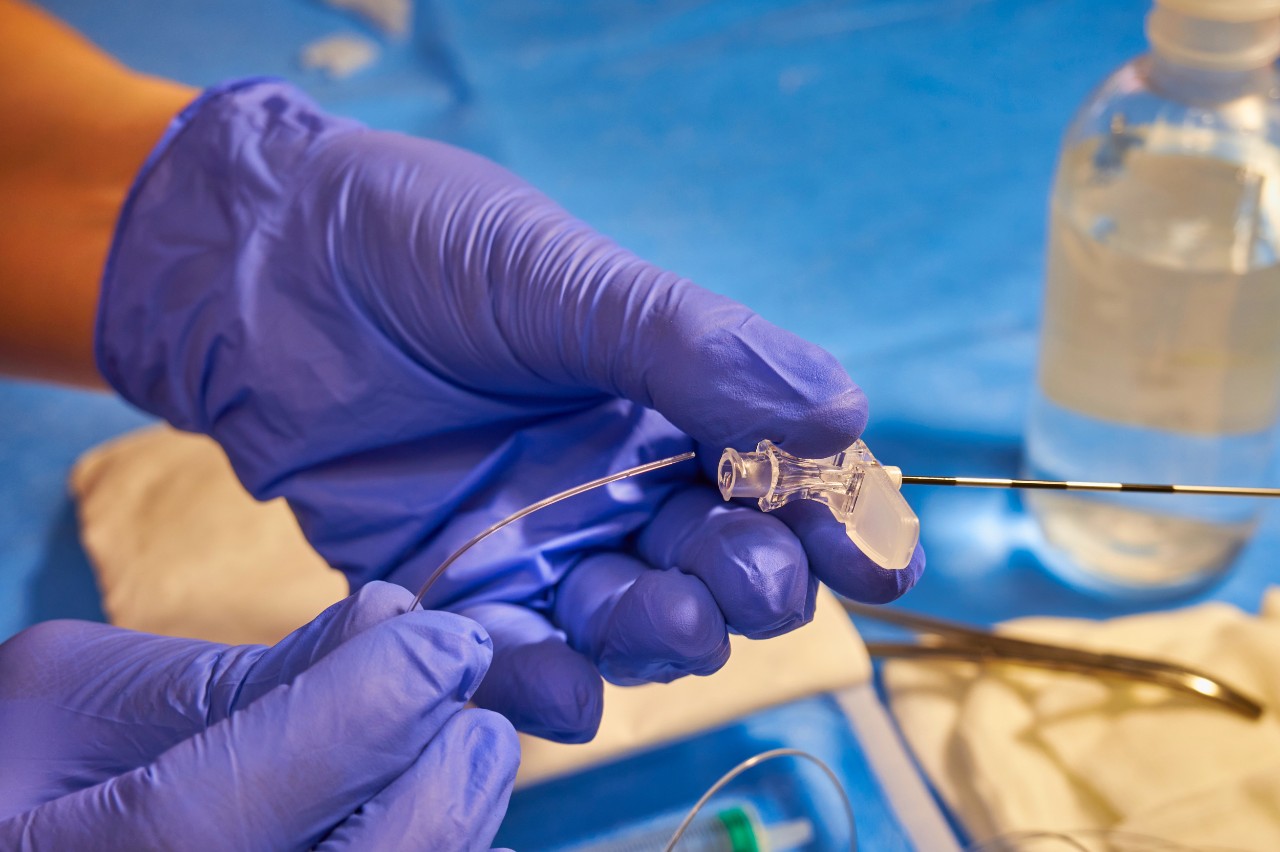 University of Cincinnati College of Nursing hosts National American Association of Nurse Anesthesiology (AANA) workshop
For the third time, the University of Cincinnati College of Nursing will host the national American Association of Nurse Anesthesiology (AANA) Spinal/Epidural with Obstetrics Essentials Workshop, one of the organization's most highly recommended workshops. The event, offered in a new hybrid format, creates opportunities for hands-on practice on clinically applicable techniques.
Six nationally renowned nurse anesthetists, including the college's Nurse Anesthesia Program Director, Beth Ann Clayton, DNP, CRNA, FAAN, will lead sessions covering topics such as spinal techniques and applications, analgesia/anesthesia techniques, clinical applications of spinal & epidural anesthesia procedures and introduction to the application of ultrasound using live models.
University of Cincinnati College of Nursing's commitment to the nursing specialty dates back to 1945, when it launched a nurse anesthesia program under the direction of Mary Alice Costello, CRNA, widely considered a true pioneer of nurse anesthesia. She traveled the country to observe ground-breaking surgeries and medical procedures that impacted anesthesia practice and was one of the first in the field to become adept at spinal anesthesia. Costello served as UC's program director for 27 years and as the AANA president from 1963 – 1964, passing on her skills to nurses across the nation and leading collaborative efforts between nurse and physician anesthesia providers and their respective professional organizations.
"We are honored to carry on Mary Alice's pioneering legacy," says Clayton. "This workshop provides the opportunity to advance anesthesia, as well as anesthesia safety."
The hybrid workshop will take place on May 20-22, 2022 and confers a total of 20 Class A CE credits. For questions about this workshop email online-education@aana.com.