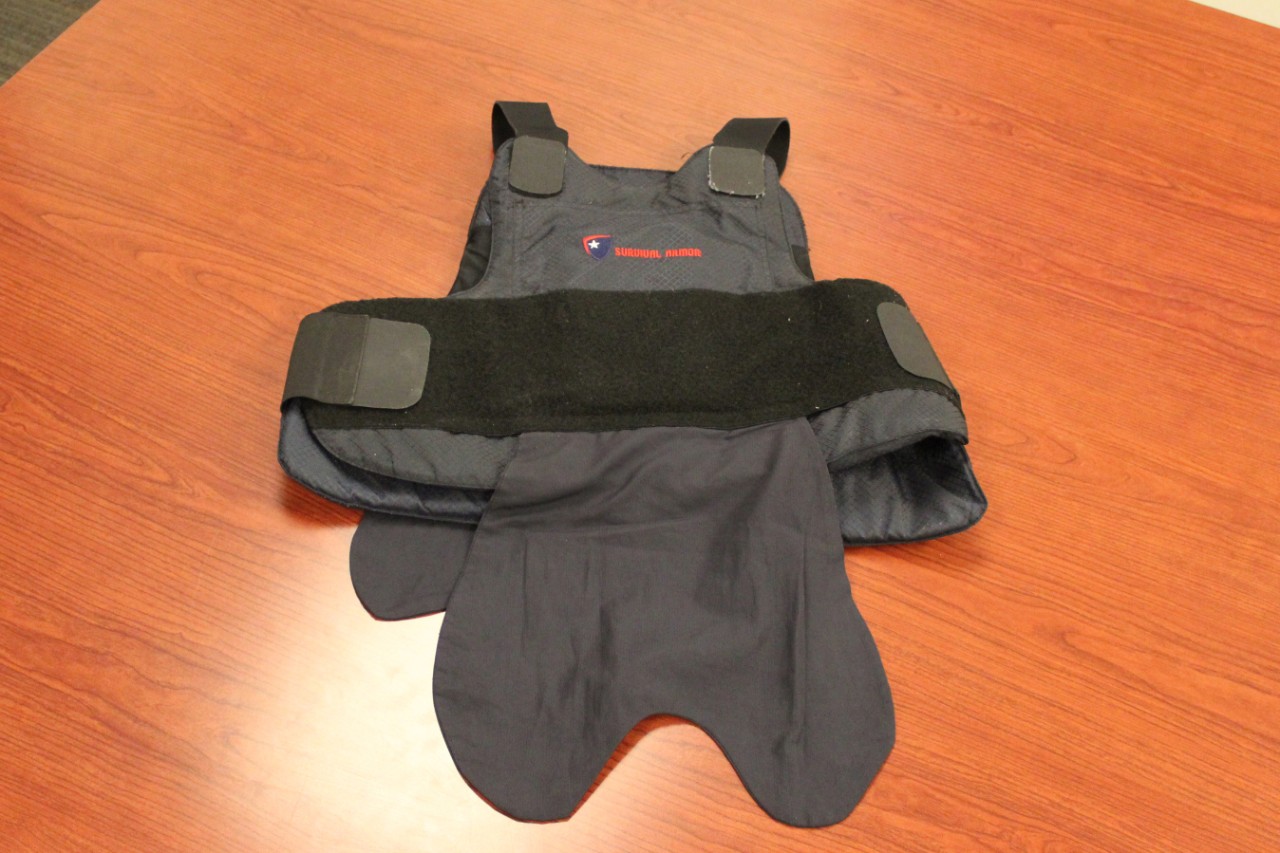 UC Police donate equipment for use in Ukraine
When Ohio Governor Mike DeWine reached out to Ohio law enforcement agencies to ask for personal protective gear to send to the Ukraine civilian territorial defense, the University of Cincinnati Public Safety Department was eager to respond.
Governor DeWine recently announced the agencies that UC Public Safety was among those whose donation meets a need validated by the United States European Combatant Command. The agency will be donating 36 ballistic vests, along with a few other items, that the department is no longer able to use.
"We are grateful to have the opportunity to support the people of Ukraine by donating these materials," said UC Police Assistant Chief Dudley Smith. "This is an important effort by the state of Ohio, and we are pleased to be able to participate."
In addition to UC Public Safety, more than two dozen other agencies in Ohio responded to the governor's request, offering approximately 75 ballistic helmets and 840 pieces of body armor, including vests and plates.
"As Russia continues its unprovoked attack on Ukraine, citizens are stepping up to defend their country with little more protection than the clothes on their backs, and I am grateful to the Ohio law enforcement agencies that didn't hesitate to offer their unneeded gear," said Governor DeWine in his announcement. "This is Ohio's opportunity to provide civilian humanitarian aid to help the innocent Ukrainians who are voluntarily putting their lives at risk on the front lines."
1
UC Serves 2023 underscores university's commitment to Cincinnati...
April 27, 2023
This year, the university is celebrating the return of UC Serves – a day for staff and faculty to share the experience of intentional, focused service to the communities surrounding the University of Cincinnati campuses and beyond. The day of service helps connect UC with community neighbors and build stronger connections among university employees. UC Serves brings staff and faculty to the front lines in supporting UC's institutional commitment to service and community impact in support of our local non-profit partners.
3
Get ready in case it snows
January 23, 2023
Learn how the university communicates when inclement weather threatens and what you can do to prepare.
Debug
Query for this