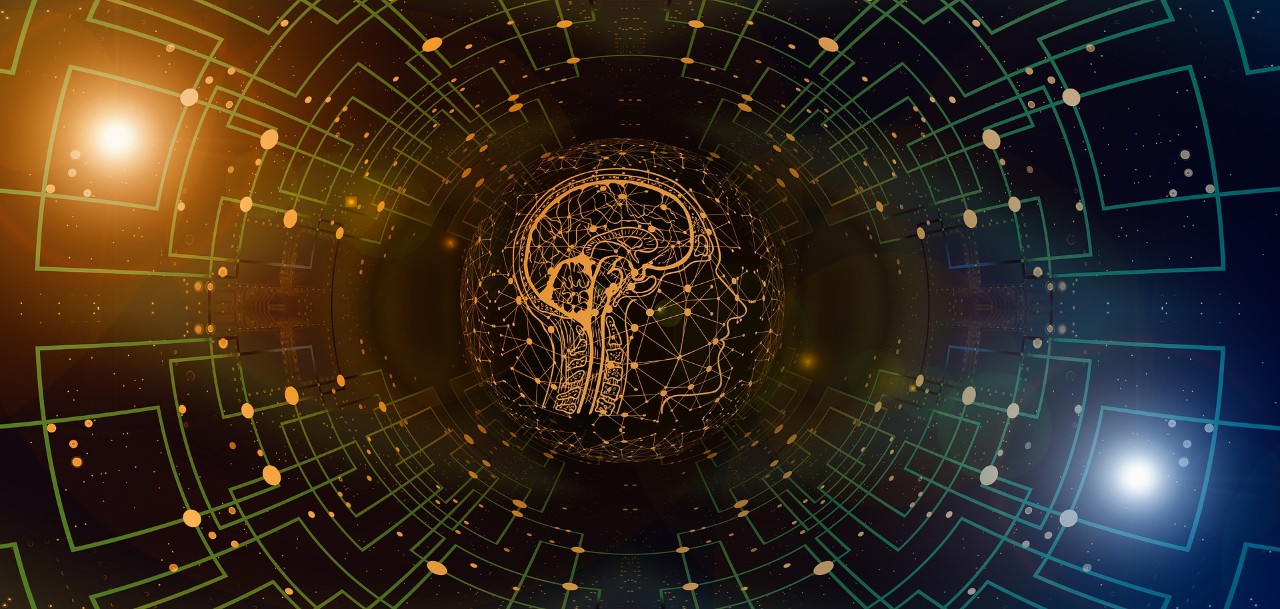 UC to host event exploring evolving artificial intelligence
Interdisciplinary conference is free, open to public
The University of Cincinnati will host a conference and workshop to analyze the practical and ethical impact of artificial intelligence.
With support from the Taft Research Center, UC's Department of Philosophy and the Institute for Research in Sensing will present "Machine Learning, Abstract Thought, and the Expanding Reach of AI: Ethical and Conceptual Frontiers" on April 7 and 8 from 1 to 6 p.m. in Probasco Auditorium, 2839 Clifton Ave.
UC Provost Valerio Ferme, former dean of UC's College of Arts and Sciences, will give a welcome address 1 p.m. Thursday. The conference portion of the event is free and open to the public.
A.I. is moving far beyond discriminating cats from dogs to discerning our motives, interests, and beliefs, all on the basis of seemingly superficial information we were otherwise happy to share.
Peter Langland-Hassan, UC professor of philosophy
The interdisciplinary conference brings together scholars in philosophy, ethics, biomedical engineering, computer science and machine learning from universities around the country, including Carnegie Mellon, New York University, and Rutgers, for an in-depth examination of the development of computer systems designed to perform tasks that normally require human intelligence.
"We are hoping to raise awareness within the community about the variety of quite profound questions and dilemmas that arise as A.I. grows more powerful and more pervasive," conference co-organizer and UC professor of philosophy Peter Langland-Hassan said.
"A.I. is moving far beyond discriminating cats from dogs to discerning our motives, interests, and beliefs, all on the basis of seemingly superficial information we were otherwise happy to share."
With advancement in technology and science, questions and quandaries emerge regarding the ability of A.I. to expand into abstract thought involving mental states, among them beliefs, emotions, political affiliations, prejudices, biases and more.
"It is already well-recognized that just and equitable uses of A.I. need to avoid unfair biases. We must not unwittingly build into these technologies the same kinds of prejudices and irrational preferences that we try to avoid in ourselves," said Langland-Hassan.
"But the increasing power and sophistication of machine-learning-based A.I. raises a converse threat:  that A.I. may come to know us better--and more accurately--than we would like. So, an important question we now face is how to balance the need for fair and equitable A.I., with a sometimes conflicting right to privacy.  What do we want an unbiased A.I. to know about us, if not the whole truth?"
Four public lectures will be held each day of the conference, and will include opportunities for question and answer periods. The workshops—with admission by application—are intended to give scholars from across disciplines the opportunity to brainstorm new approaches to questions around A.I. applications and ethics with the possibility of publishing collaborative research papers coming out of the event.
Find out more about the event, speakers and lecture topics here. To attend the free, public lectures, please register here.
Featured image at top: Abstract depiction of artificial intelligence. Credit/Pixabay
2
Cincinnati Edition: U.S. joins a growing number of governments...
March 24, 2023
TikTok has 1.5 million users in the United States, and is currently under review by the U.S. congress. The Chinese company has been accused of aggregating data for nefarious purposes, as it is ultimately controlled by the Chinese Communist Party. Cyber security expert Richard Harknett was a guest speaker on "Cincinnati Edition" to discuss measures that might be, or should be, taken to protect Americans privacy and national security
3
What is Mathematical Sciences?
March 24, 2023
Misconceptions can arise when it comes to pursuing a mathematics degree. It is commonly assumed that undergraduates studying mathematics are on the path to becoming math teachers or professors, but this is not always the case. The mathematics department at the University of Cincinnati's College of Arts and Sciences, for instance, equips students with the skills and knowledge needed for a diverse array of careers, such as biomathematical researcher and cryptographer.
Debug
Query for this