Healthline: What we know about Eli Lilly's experimental weight-loss drug
UC expert says weight loss often doesn't last long term
According to drugmaker Eli Lilly, participants in a clinical trial lost over 50 pounds on average when they were treated with the highest dose of a new hunger suppressant.
The drug, called tirzepatide, is making headlines, but has not yet been approved or authorized by the Food and Drug Administration. Additionally, the initial research has been made public by the drug maker Eli Lilly and has not yet been published in a peer-reviewed medical journal.
In a story on the drug published by Healthline, one of the experts quoted is Shailendra Patel, MD, PhD, Division of Endocrinology, Diabetes and Metabolism in the Department of Internal Medicine at the UC College of Medicine.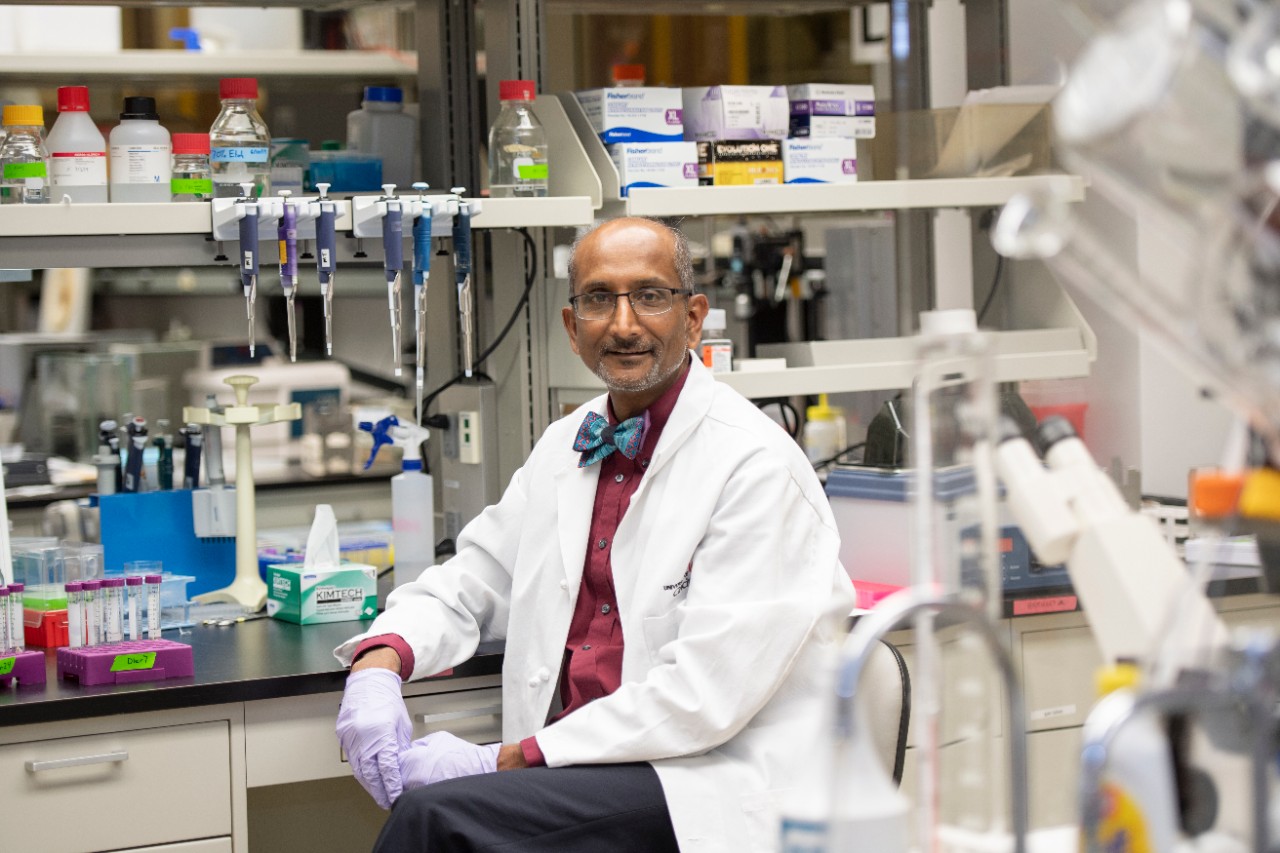 Patel told Healthline that approaches to weight loss have typically involved dieting but that diets often result only in short term weight loss because they are extremely difficult to stick with for an indefinite period of time.
"The reason that all these diets fail is that human beings cannot stick with any one of these diet plans forever," he said.
Patel points out that due to the complexity of obesity relying on a single solution, whether a diet or a pill, is likely not going to work long term.
"We have yet another weight loss drug to help patients," said Patel. "But drugs by themselves, just like crash diets by themselves, you can see weight loss – but you won't be successful."
He said if people with obesity want to lose weight it may require multiple interventions some of which may include medical interventions.
Patel pointed out that even bariatric surgery, which involves shrinking or bypassing the stomach through surgery, requires patients to change their long-term approach to diet and exercise for the best results.
Lead photo/Darron Cummings/AP
Impact Lives Here
The University of Cincinnati is leading public urban universities into a new era of innovation and impact. Our faculty, staff and students are saving lives, changing outcomes and bending the future in our city's direction. Next Lives Here.
1
UC research examines workplace stress in the aftermath of the...
November 28, 2022
A new study from the University of Cincinnati examined the impact of workplace stress and provided insights for organizations to explore ways to reduce workplace stress for a better and healthier working environment. The study had two parts: a survey in which respondents described their experiences of workplace stress during the COVID-19 pandemic and a quantitative study using saliva cortisol as a biomarker of stress along with a stress diary to find out where and when workplace stress commonly occurred.
3
WVXU: Kids' information is more valuable than adults'
November 23, 2022
UC's cyber security expert Richard Winger speaks to WVXU on the increase of cyber hacks in K-12 schools and higher education. These institutions, experts say, are more vulnerable than corporations because the risk doesn't seem as obvious.
Debug
Query for this