Scientific American: Is it COVID-19 or is it allergies?
UC expert says the Omicron variant seems to have the most allergy-like symptoms
For the third straight year, seasonal allergies are co-existing with COVID-19. According to clinicians, it can be quite difficult to determine which problem is causing the symptoms.
In an article published by Scientific American, one of the experts cited is Ahmad Sedaghat, MD, PhD, associate professor and director of the Division of Rhinology, Allergy and Anterior Skull Base Surgery in the UC College of Medicine. 
"Each COVID-19 strain has different symptoms," says Sedaghat. "The Omicron variant, more than the others, seems to have more of the upper respiratory tract symptoms like nasal congestion, runny nose and sore throat."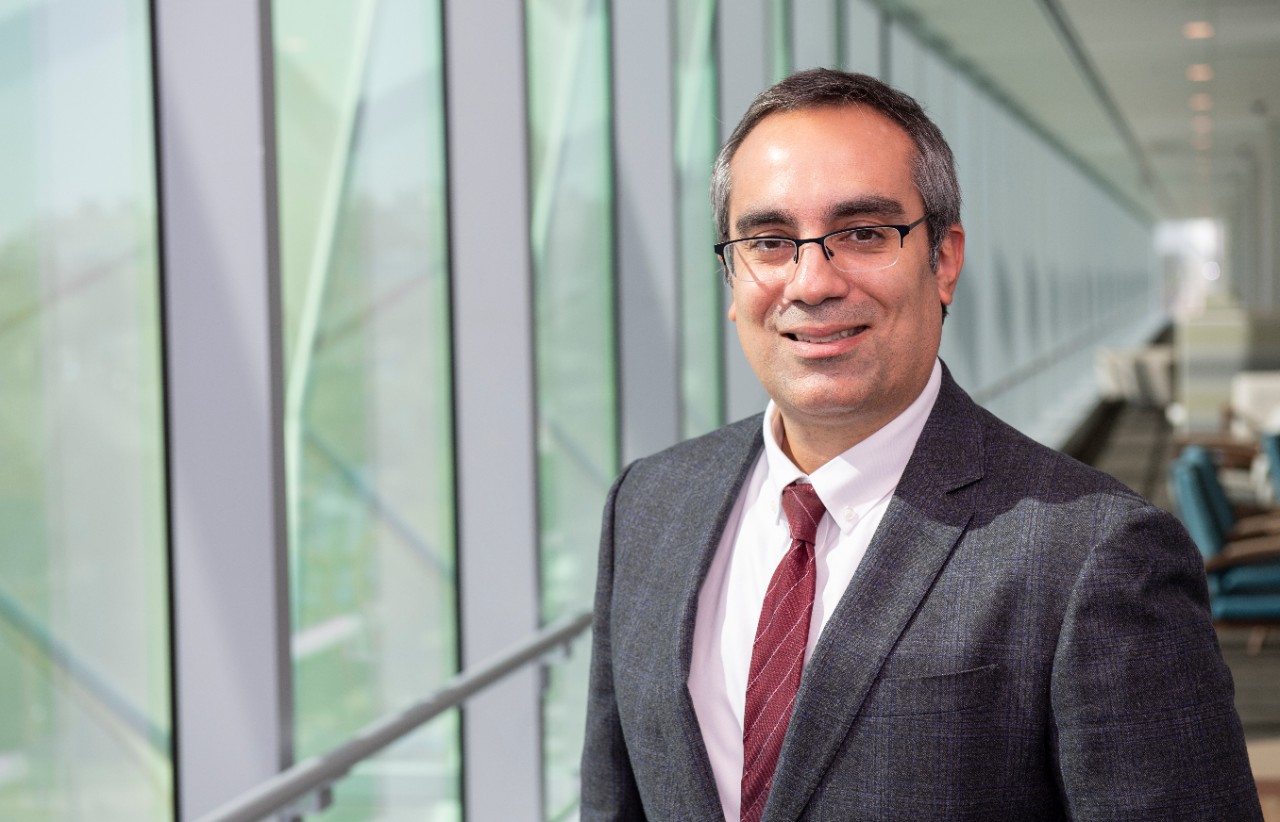 One symptom that points toward COVID is severe smell loss, or anosmia.
"When smell loss occurs in the setting of COVID-19, in the vast majority of cases, it is sudden and profound," Sedaghat says.
He notes that allergies may also cause a diminished sense of smell because nasal congestion can prevent odorant molecules from reaching the top of the nose, where the olfactory receptors and nerves are. In that case, it is often a partial smell loss, as opposed to the severe anosmia observed in many COVID patients.
Sedaghat studies a condition called chronic rhinosinusitis, which is also associated with an altered sense of smell, and his team was one of the first to describe the severity of olfactory problems in COVID patients. But he notes that this symptom is fairly rare among Omicron infections.
"If an individual starts having symptoms right after they mowed the lawn or did yard work or cleaned out a dusty attic or even sat out in their backyard on a freshly warm day, that could be a stronger indication of allergies," Sedaghat says. If, on the other hand, the symptoms start after an indoor gathering where you were potentially exposed to someone who was sick, that may point toward COVID.
Next Lives Here
The University of Cincinnati is classified as a Research 1 institution by the Carnegie Commission and is ranked in the National Science Foundation's Top-35 public research universities. UC's medical, graduate and undergraduate students and faculty investigate problems and innovate solutions with real-world impact. Next Lives Here.