Spectrum News: Doctors explain high COVID-19 death rate despite high vaccination rate
UC expert says a nationwide failure to collaborate is a facdtor
The United States recently reached the one million mark in COVID-19 deaths, despite having a higher than average vaccination rate. While most masking and social distancing restrictions have been eased up in the past few months, the pandemic remains ongoing and in some areas, shows signs of worsening. Medical professionals have a variety of theories of why the pandemic is staying with us.
In a story produced by Spectrum News, one of the experts interviewed was Carl Fichtenbaum, MD, of the Division of Infectious Diseases at the UC College of Medicine.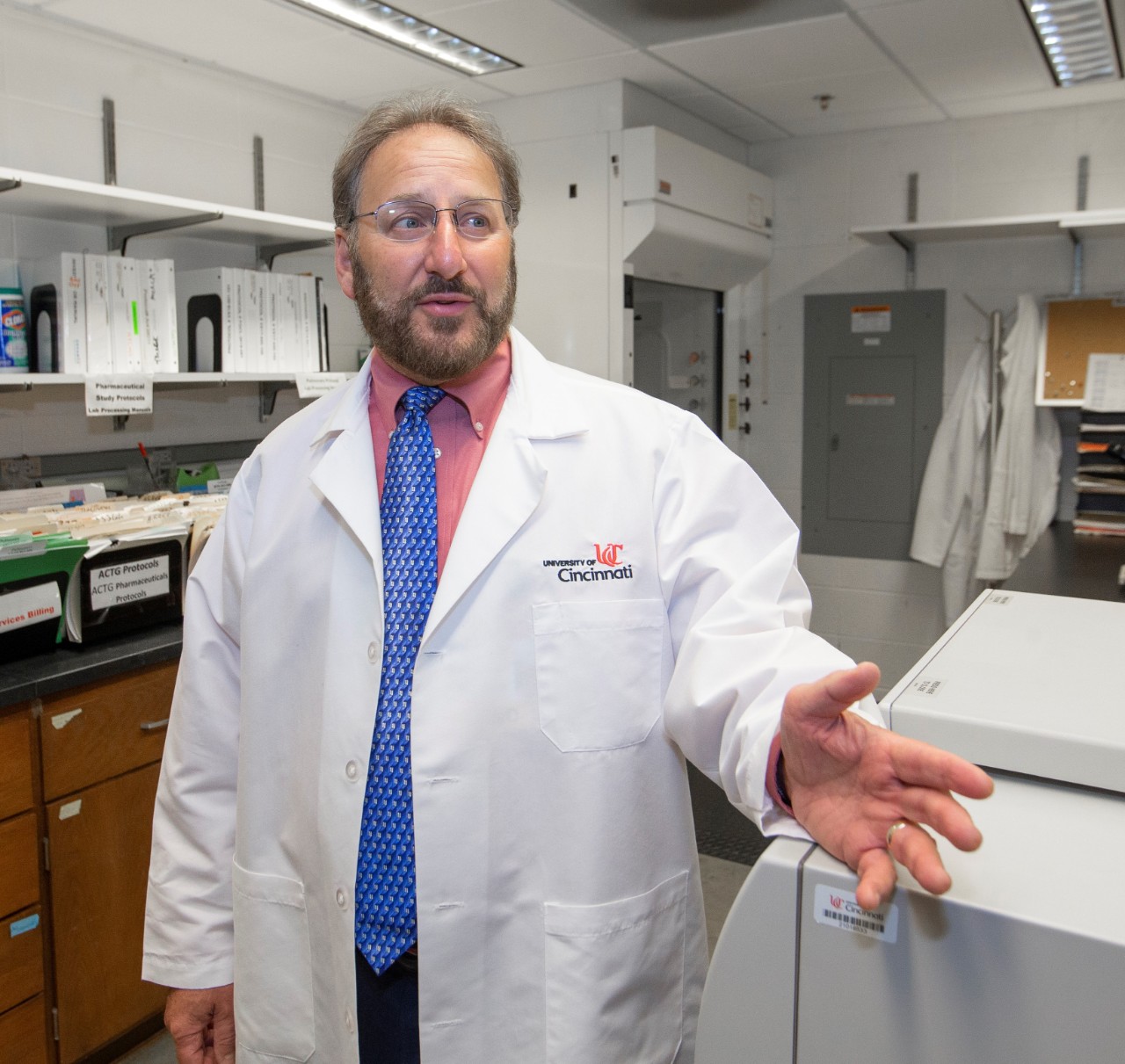 Fichtenbaum told Spectrun News he believes a contributing factor was the unwillingness to work together as a country to flatten the curve.
"When you're not really willing to listen, agree and collaborate and look at the information at hand and decide what's the best course of action," Fichtenbaum said.
Fichtenbaum said medical professionals have estimated, thanks to the vaccine, about one million American lives were saved, but because only two-thirds of Americans have gotten fully vaccinated, there was never a chance that it could end the pandemic.
"What we've realized is if we can't get coverage wide enough, a vaccine alone is not going to be good enough to stop or end a pandemic," Fichtenbaum said.
The pandemic also put a lot of things on pause, like routine doctor visits and staying active and eating healthy.
Lead photo/Colleen Kelley/UC Creative + Brand.
Next Lives Here
The University of Cincinnati is classified as a Research 1 institution by the Carnegie Commission and is ranked in the National Science Foundation's Top-35 public research universities. UC's medical, graduate and undergraduate students and faculty investigate problems and innovate solutions with real-world impact. Next Lives Here.