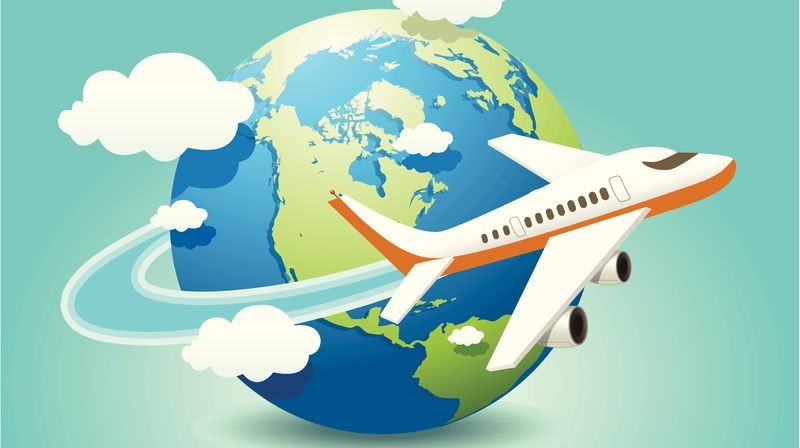 Tips for traveling on a budget
So you made it through another grueling semester, and now you're ready for a vacation. You deserve it! But, you don't have a whole lot of money. So, what are you to do? Here are some tips for traveling on a budget:
Use a booking app, like Booking.com. You can find really good deals that aren't released to the public. They usually include pictures and reviews to help with the decision-making.
Stay with friends or relatives. If you have loved ones that live in or around your destination, give them a call. It would be a good time to reconnect and save some money. But, be careful not to overstay your welcome.

Book early. This especially applies to airfare and rental cars. The closer to the date in question, the more it is going to cost you. Just be aware of cancellation fees in the event that you need to cancel.

Be sure to take advantage of our national treasures: national parks and museums. Many are free or request a small donation. There's so much to see at such a small price (if any). They are a great way to maximize your fun!

Use frequent flyer miles to get free airline tickets. Yes…free! Many cards offer rewards, such as airfare, for using their cards. Just make sure that you pay your balance every month to avoid paying interest.

Pack your lunch. Although grocery prices are rising, it is still more economical to make your own meals, as opposed to eating at a restaurant. Try to only eat out once a day and then make your other two meals. It also helps if you stay near a market and have access to a kitchenette.
Being a college student doesn't mean that you need to miss out on having fun or taking a vacation. After all, being a student is a tough job; so, you need time to yourself. But don't break the bank either. Use these tips to maximize your fun, but minimize your bills so you can start saving for your next vacation.