Ohio recognizes UC's efforts to welcome veterans
UC has seen increasing enrollment among veterans and their dependents
The University of Cincinnati this week was among the first universities to be recognized by Ohio Gov. Mike DeWine for its efforts to support students with military backgrounds.
DeWine awarded UC and 31 other colleges and universities with a Collegiate Purple Star Award recognizing its efforts to create a military-friendly campus.
"Thank you for being examples of Ohio's proud tradition of honoring our servicemen and women," DeWine said. "With these Collegiate Purple Star Award designations, service members, veterans and military-connected students are able to pursue higher education knowing that their school has the necessary support system and guidance to help them find their next steps."
UC launched a Veteran Task Force in 2019 to increase the recruitment and retention of diverse and highly skilled veteran faculty, staff and students.
UC has seen increasing enrollment of U.S. veterans, who represent about 4% of the UC student body. Last year, 376 veterans or dependents of veterans graduated from UC. Nationwide, more than 650,000 veterans each year use military benefits to pursue higher education.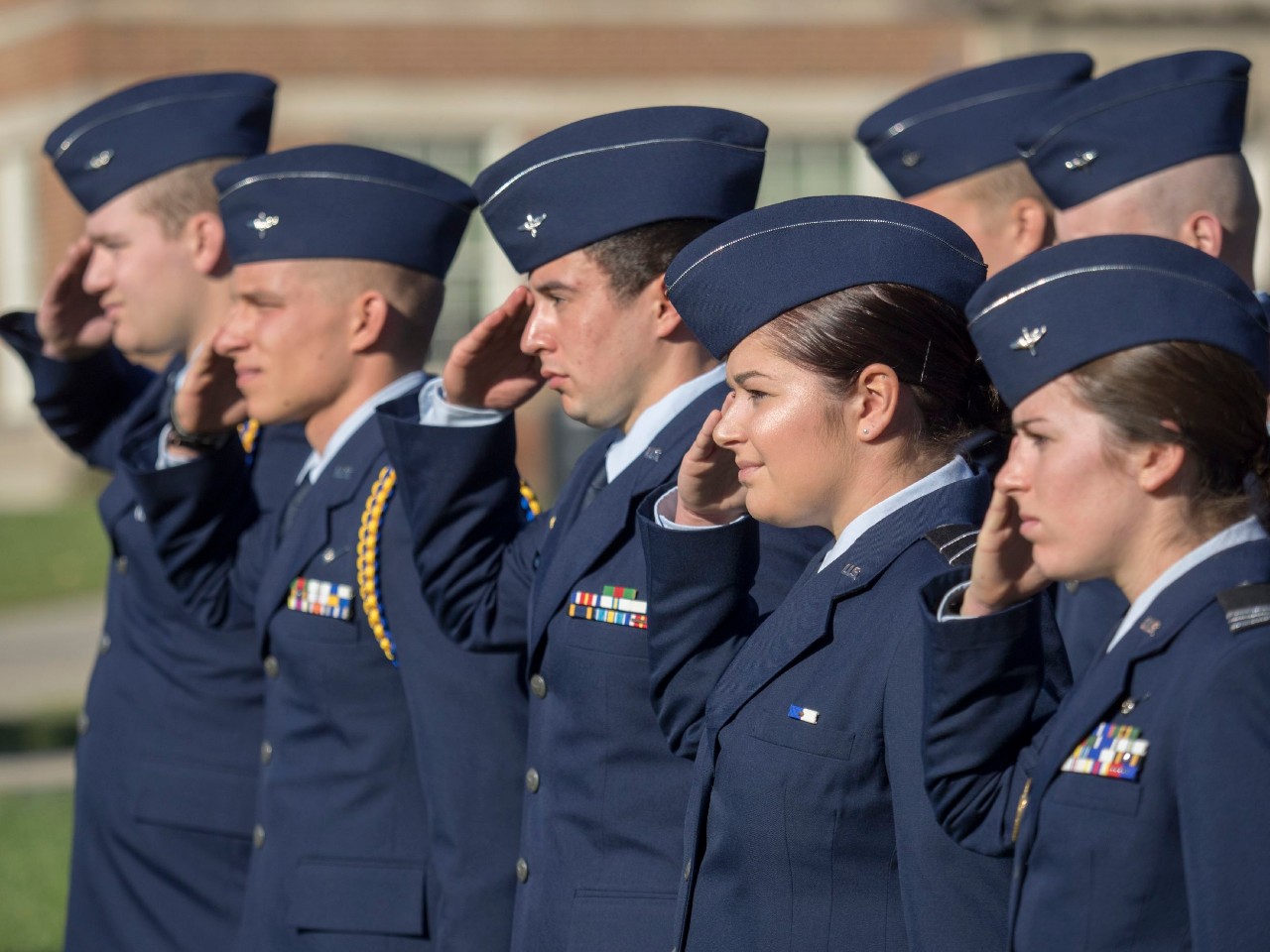 Terence Harrison, manager of UC's Veterans Programs and Services, credited UC President Neville Pinto and the work of Felica Wallace and Debra Merchant in UC's Division of Student Affairs for helping to make UC a welcome place for Ohio's veterans.
UC regularly takes part in military job fairs to recruit and attract qualified veterans for faculty and staff positions and for its undergraduate and graduate programs.
"We make sure they know about the wonderful offerings available at UC," Harrison said.
UC also works to help veterans or their dependents make the transition from military to academic life, he said.
"We have student veteran mentors whose goal is to help new student veterans in their transition from military to academia," Harrison said. "They help them get acclimated and know where to find assistance. And just know that someone at UC cares about them."
UC hosts an annual stair run at Nippert Stadium to remember the victims of 9/11. And the university commemorates Veterans Day each year.
"This demonstrates that Ohio is veteran friendly," said Harrison, a U.S. Army veteran. "It's an honor to be one of the first schools in Ohio to receive this award. We'll wear this badge proudly."
Featured image at top: Veterans and their dependents make up 4% of UC's enrollment. Photo/Jay Yocis/UC Creative + Brand
Become a Bearcat
Whether you're a first-generation student or from a family of Bearcats, UC is proud to support you at every step along your journey. We want to make sure you succeed — and feel right at home.