Over 100 UC Online employees volunteer at Matthew 25: Ministries
UC Serves day May 17 connects faculty and staff with community
More than 100 employees from the University of Cincinnati Online volunteered at Matthew 25: Ministries on May 17. Employees volunteered through UC Serves, a staff and faculty service initiative developed by Emerging Leaders in Student Affairs and the Center for Community Engagement.
UC Serves offers staff and faculty the chance to give back to the community while building a stronger network of colleagues through the shared experience of intentional, focused service to the communities surrounding University of Cincinnati campuses.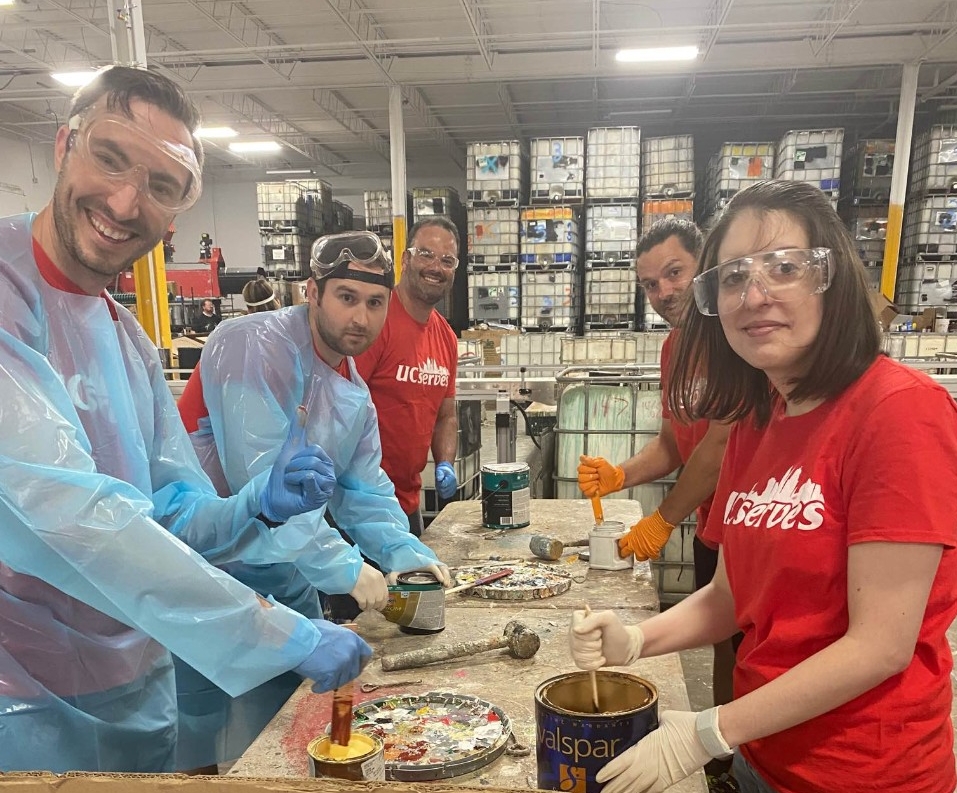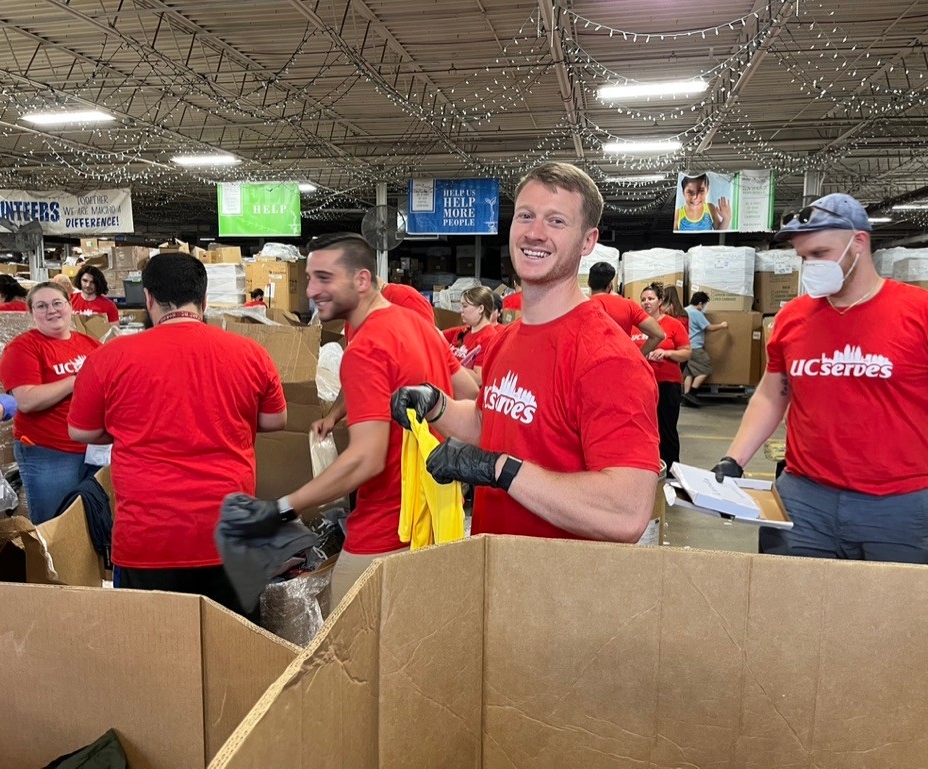 The volunteers were split into three groups, volunteering at stations. At one station, volunteers opened donated cans of latex paint. Once opened, they confirmed if the paint was still usable, and if not, they prepared it to be disposed of properly.
At another station, volunteers inspected, sorted and packed a variety of cotton-based items such as adult/baby diapers, surgical drapes, incontinence pads and sanitary napkins. At the last station, volunteers inspected, sorted and packed new and/or gently used clothing.
All these stations helped Matthew 25: Ministries prepare pallets ready for shipment to various parts of the world.
UC Online employees also raised money and collected donations for Ukraine relief through Matthew 25: Ministries.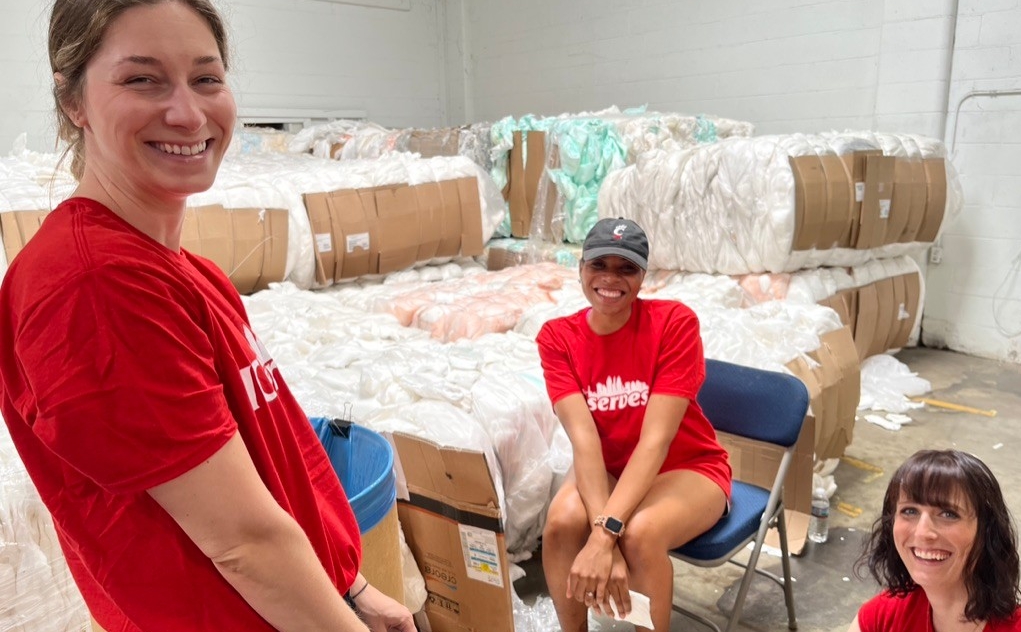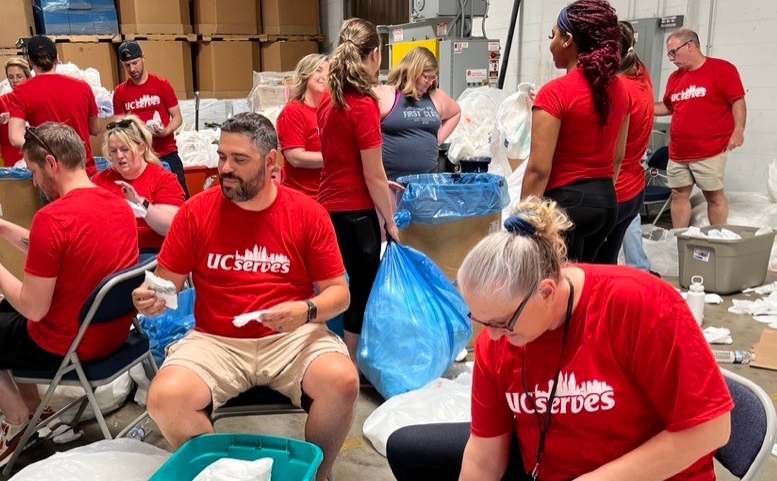 Featured photo at top of employees at Matthew 25: Ministries provided.