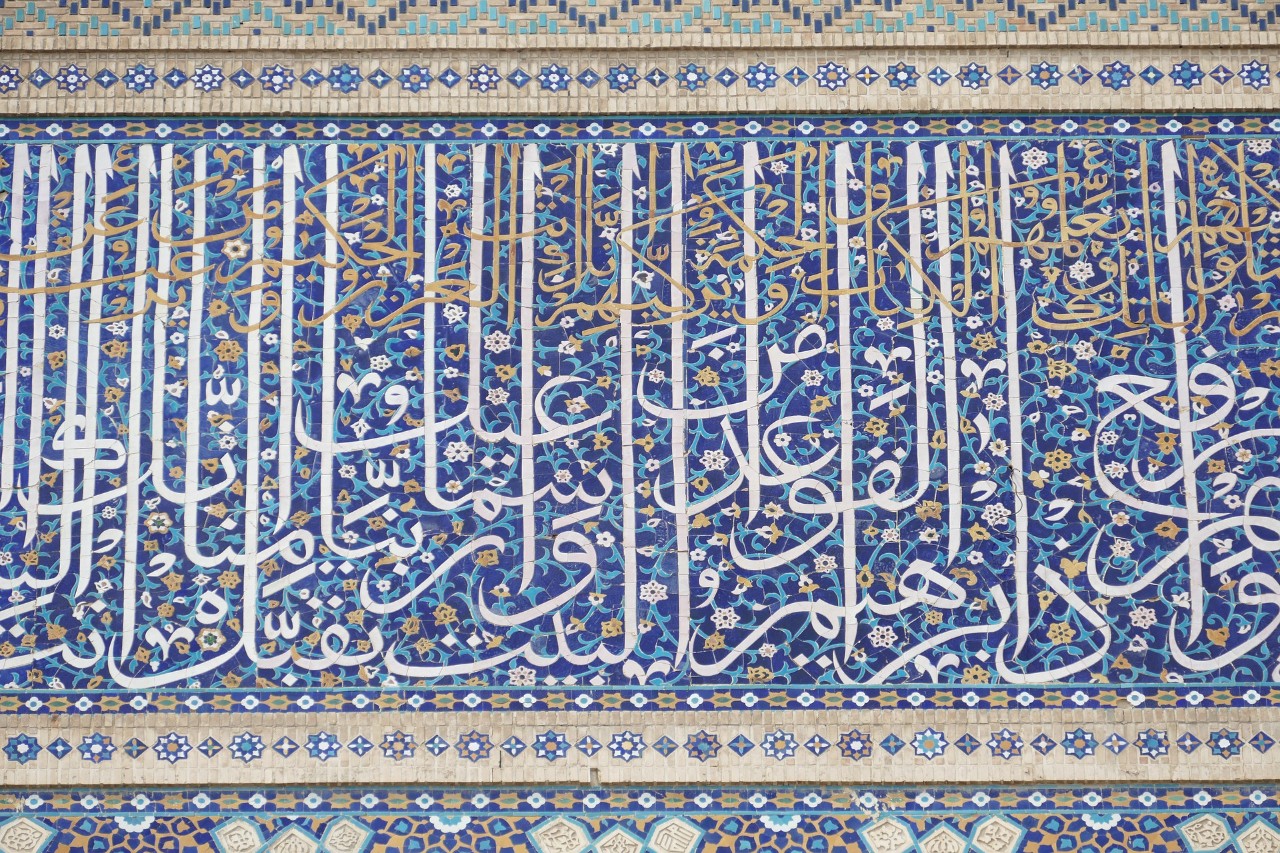 Explore the UC major to discover whether it's right for you
Have you ever considered learning another language? Exploring a different culture, religion, or society? If so, you may want to learn more about the Arabic Studies program offered through the University of Cincinnati.
Encompassing nearly two-dozen countries, the Arab world has a population of about 300 million people. More than 1 billion people use Arabic as a vital component of their daily lives. In fact, in 1974 the United Nations adopted Arabic as one of its six official languages.

The Arabic world has strategic significance for the U.S. government and military, creating a demand for its speakers and incentive for more learners. Offered through UC's College of Arts and Sciences (A&S), Arabic Studies offers students a robust, topical course selection ranging from language and literature to explorations of Middle East politics.
As part of the A&S Department of Romance Languages and Literatures, the program's goal is to provide students with increased awareness of other cultures, developed communication and critical thinking skills, experiential learning, and intercultural competence.
These skills are vital to success in our diverse and ever-changing global community, says Grace Thome, Arabic language coordinator and associate professor. "We cannot live in our own cocoon forever," she says. "We must spread out and learn new cultures." Arabic Studies integrates well with a number of other academic disciplines, from political science to international affairs to marketing and communication, she says. Studies can opt to major or minor in Arabic Studies, or earn credit through a business certificate.

Students enrolled in the program have opportunities to gain real world experience, whether through study abroad opportunities, service-learning experiences, or internships.

Career and graduate possibilities 
Foreign correspondent, reporter, translator
International banker, consultant
Foreign service officer
Intelligence analyst
Government relations specialist
Interpreter
Contractual or corporate consultant
Teaching and academic research
All Arabic majors have some flexibility with their course offerings and are encouraged to pair their degree with a minor or double major. There are twelve required courses, three required electives that must relate to the Middle East in some way and all the normal general education requirements. For a major, students must complete forty total semester hours and the minor is twenty-two. This flexibility enables students to double dip with different majors or minors. 
Sufism: Mysticism from Arabia to California
Arab Women Novelists
Love and Sexuality in Arabic Literature and Film
Hispano-Arabic Culture & Literature
Arab Cinema: Culture and Identity
Arabic Culture
Arabic Online
Gordon Goodwin, a 2020 graduate, states that "I have had an incredibly positive experience with the College of Arts and Sciences faculty, especially those in the Arabic department. They provide a close-knit and supportive community in which they genuinely know and care about you."
Featured image at top: Mosque exterior in Uzbekistan. Credit/Pixabay
By Adrianna Henderson
Graduate Assistant, Marketing and Communication, College of Arts and Sciences
artscinews@ucmail.uc.edu
2
Cincinnati Edition: U.S. joins a growing number of governments...
March 24, 2023
TikTok has 1.5 million users in the United States, and is currently under review by the U.S. congress. The Chinese company has been accused of aggregating data for nefarious purposes, as it is ultimately controlled by the Chinese Communist Party. Cyber security expert Richard Harknett was a guest speaker on "Cincinnati Edition" to discuss measures that might be, or should be, taken to protect Americans privacy and national security
3
What is Mathematical Sciences?
March 24, 2023
Misconceptions can arise when it comes to pursuing a mathematics degree. It is commonly assumed that undergraduates studying mathematics are on the path to becoming math teachers or professors, but this is not always the case. The mathematics department at the University of Cincinnati's College of Arts and Sciences, for instance, equips students with the skills and knowledge needed for a diverse array of careers, such as biomathematical researcher and cryptographer.
Debug
Query for this