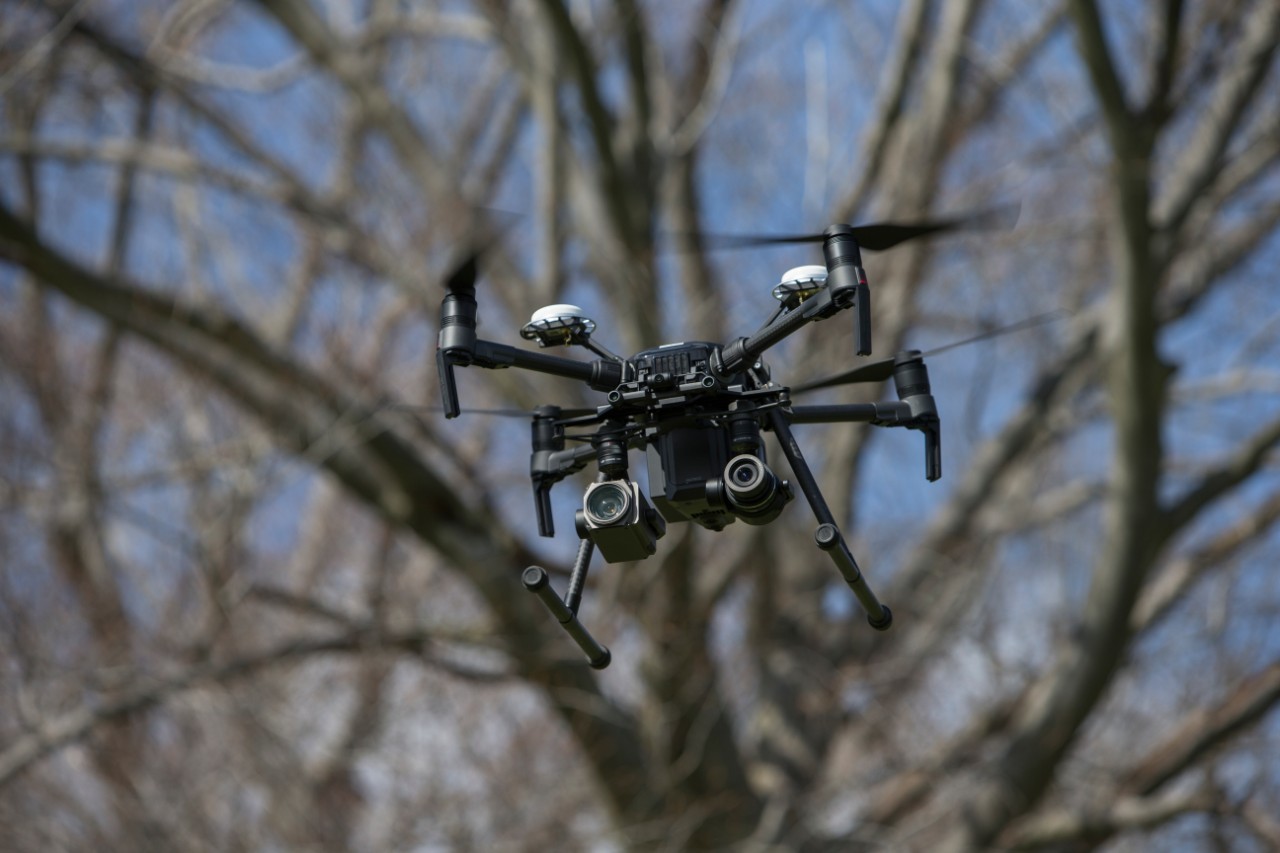 Apex: Air Force awards grants to UC, tech partner
UC will work with AI company VISIMO on unmanned aerial systems
The Academic Partnership Engagement Experiment or APEX highlighted a research partnership between the University of Cincinnati and a Pennsylvania company to develop new artificial intelligence algorithms using U.S. Air Force grants.
VISIMO, based in Pittsburgh, Pennsylvania, was the recipient of small business technology transfer grants totaling $2.2 million to develop new autonomous navigation systems for unmanned aerial vehicles and spherical robots called orbs.
Researchers in UC's Department of Aerospace Engineering and Engineering Mechanics will work with VISIMO to develop artificial intelligence algorithms for sense-and-avoid neural network architectures. This will allow the orbs or drones to perceive, learn, decide and act more efficiently and effectively on their own.
"We come up with novel approaches alongside subject matter experts from universities who inform the creation of our models," Emma Lamberton, grants, and contracts manager at VISIMO, told APEX.
The Air Force has awarded more than $25 million in research and development grants to research institutions across the country.  According to APEX, the latest phase of grants is designed to bridge the "valley of death," the tricky period when a new technology project isn't quite ready for the marketplace but is too narrow in scope to draw additional attention from other research institutions that might otherwise help it mature.
Featured pic at top: UC will work with Pennsylvania company VISIMO to develop new AI technology for drones and spherical robots called orbs. Photo/Andrew Higley/UC Marketing + Brand
1
College Matters. Alma Matters: UC grad and UC faculty featured...
September 29, 2023
College Matters. Alma Matters. podcast features molecular geneticist Dr. Anil Menon, associate dean of undergraduate education and director of the undergraduate program in biomedical sciences in the UC College of Medicine and Pateek Raj, graduate of SPIA.
2
Everything you need to know about UC alum Travis Kelce
September 29, 2023
Cincinnati went wild for Taylor Swift when she brought her Eras Tour to the Queen City this summer. Now her ties to Cincinnati grow as she's been linked to University of Cincinnati alum and NFL star Travis Kelce. Swifties everywhere are asking: Who is Travis Kelce? Here's everything you need to know about Taylor's latest rumored romance.
Debug
Query for this