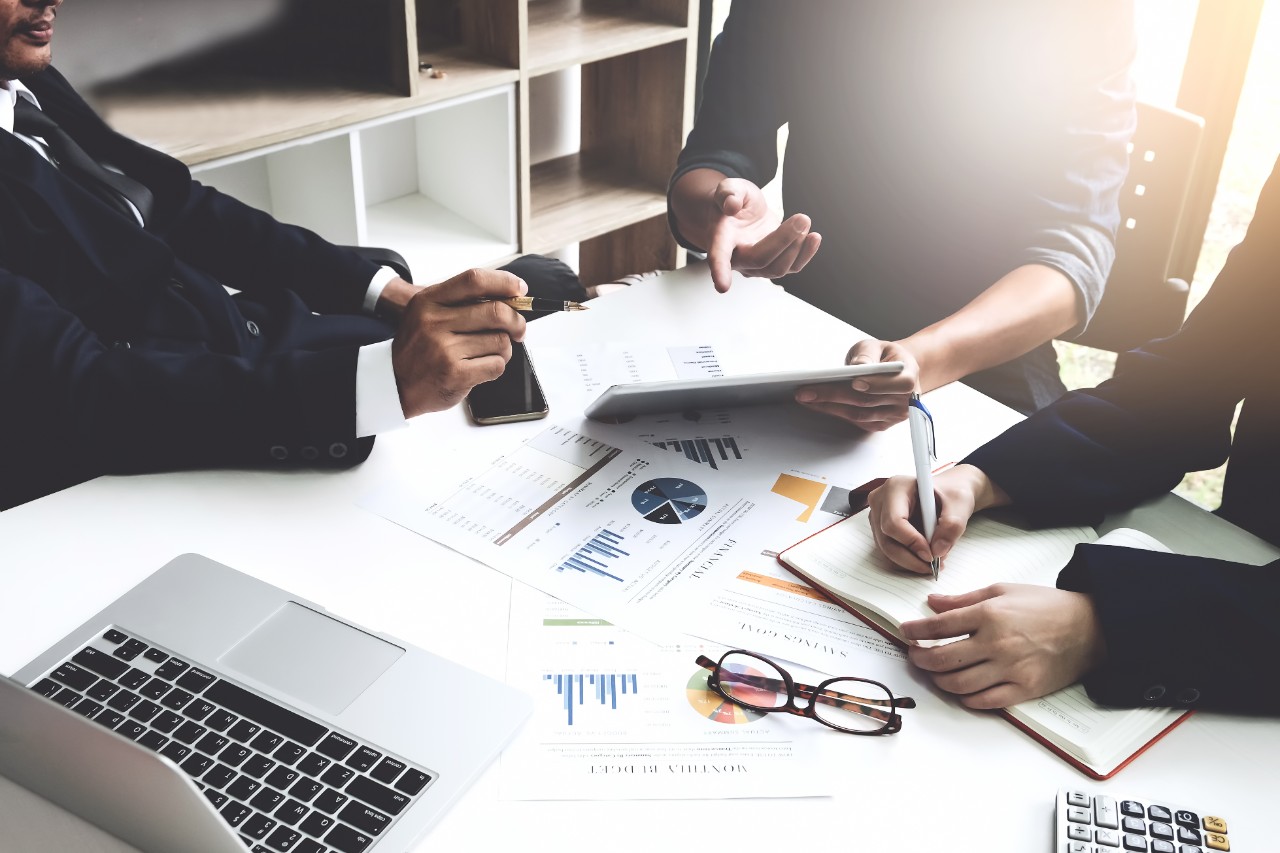 Five critical steps for business owners approaching a sale
Selling a closely held business is often one of the biggest events in a business owner's life. The professional and personal impact is tremendous, and the process is complex, often involving careful coordination of wealth management, estate and charitable planning, tax, and business transition and investment banking experts to get the deal done. Despite the complexities, the sale can be successfully accomplished by dividing the process into five distinct steps, outlined below.
The "why" behind the decision to sell — or consider an unsolicited offer — sets the foundation for the majority of the decisions you'll make going forward.
Do you want to exit the business to retire? Are you looking for perspectives from outside investors as you embark on a new business phase or enter new markets? Are you considering transitioning the business to your employees via a sale? Perhaps the partners in the business have reached an unsolvable impasse in the direction of the company or a buyer is knocking with a price too good not to consider. This list goes on, but all of these potential scenarios lead to different considerations and conclusions the further you go in the process.
Connect the sale to your personal financial picture
We often hear clients say, "We'll wait until after close to address that," when considering questions around personal financial implications of the sale. These questions often involve:
Financial independence: The process of determining the amount of money needed after-tax to walk away comfortably
Estate planning/wealth transfer planning: Finding opportunities to reduce the family's estate tax exposure.
Cash management: Ensuring adequate resources are available post-close to cover the loss of health insurance and other benefits.
Ideally, personal finances should be considered well before any transaction. The earlier you understand the implications of the transaction on your personal balance sheet, the more opportunities you'll have before, during, and after to plan and the more confident you'll be through the process.
Once you've connected the "why" to your personal financial goals, it's time to determine the "who" — which type of buyer would best support your goals. In recent years, buyers are often either a private equity fund looking for a great addition to its portfolio or a strategic buyer seeking to grow the enterprise through acquisitions.
Each type of buyer will be interested in your business for distinctly different reasons, and each will be involved in the business in different ways post-close.
Prepare for due diligence
No matter how friendly, comfortable, and aligned both parties seem to be during informal discussions, once talks turn to the details, be prepared for friction. The earlier you understand the implications of the transaction on your personal balance sheet, the more opportunities you'll have before, during, and after to plan.
Understand your post-close outcomes
A major post-close outcome is obviously the financial aspect. There's a high likelihood that the initial offer and what comes after the due diligence phase will differ in terms of sale amount, structure, timing, etc. Any time this changes the details ironed out in step 2 will help confirm feasibility. Can you afford to sell if you're paying ordinary income rates on an asset sale versus capital gains rates on a stock sale? Are significant portions of the sale amount at risk, either through escrow holdbacks, high targets to achieve earnouts (which have gained prominence as buyers are more nervous about projected results in the current climate)? How much equity is the buyer requiring, or offering, you to roll into the new entity? If the request is feasible and accessible, then discussions can proceed. If not, more work is needed.
Selling your business can be a challenging and exhausting process, but extremely rewarding when approached well. A key factor to help manage the stress of selling a business is putting in place a team of trusted business transition advisors with expertise in wealth management, estate and charitable planning services, investment banking, and tax. This team can help you create a timeline of what needs to be addressed and translate your business success into lasting personal financial success.
Selling your business is the financial realization of many years of significant effort. A successful marriage of the financial and the personal will enable an outcome that can fuel success in the next phase of your life.
Joseph G. Reich
CPA, CCIFP, Senior Manager, Assurance, Plante Moran
Plante Moran is a Goering Center sponsor, and the Goering Center is sharing this content as part of its monthly newsletter, which features member and sponsor articles.
About the Goering Center for Family & Private Business
Established in 1989, the Goering Center serves more than 400 member companies, making it North America's largest university-based educational non-profit center for family and private businesses. The Center's mission is to nurture and educate family and private businesses to drive a vibrant economy. Affiliation with the Carl H. Lindner College of Business at the University of Cincinnati provides access to a vast resource of business programing and expertise. Goering Center members receive real-world insights that enlighten, strengthen and prolong family and private business success. For more information on the Center, participation and membership visit goering.uc.edu.