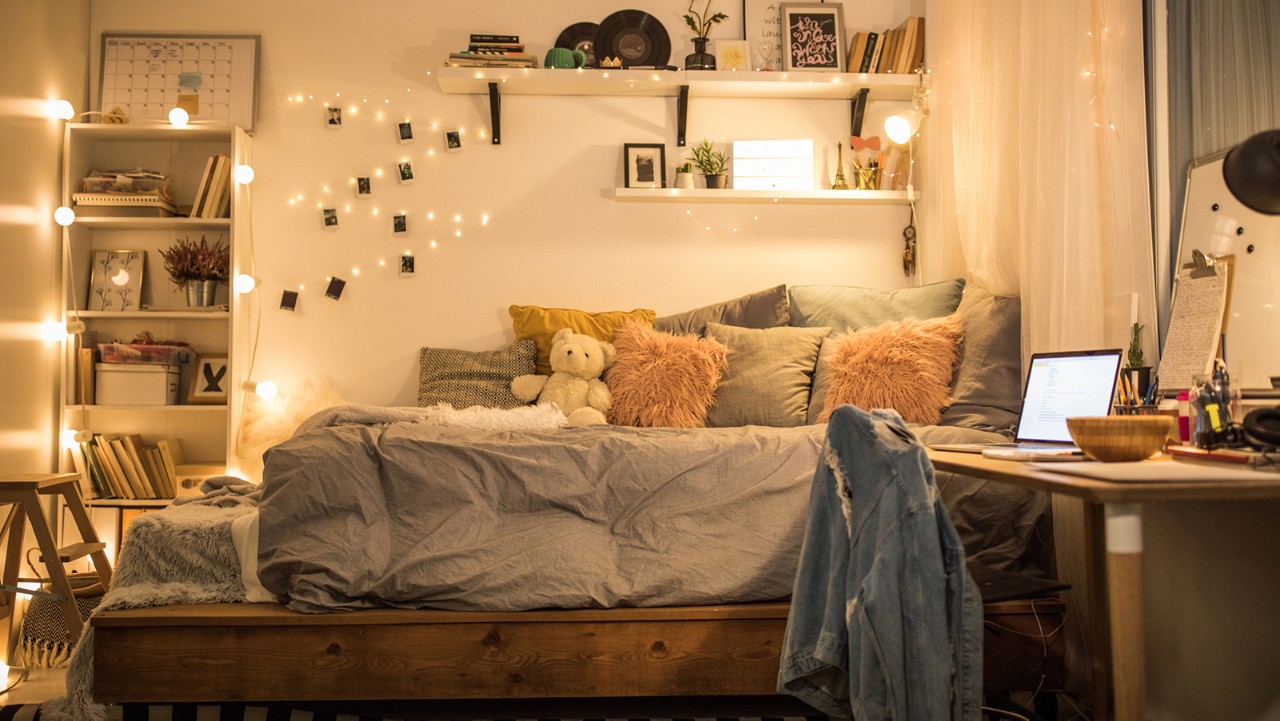 Before moving into a dorm your freshman year, you'll want to get the essentials. But what does that entail? What you get for your dorm will depend on the type of dorm you are in. Make sure you know if you are in a traditional, suite or apartment style. For UC housing, you can see your floor plan and amenities here.
Here are some of the essentials for any dorm style:
Laundry: hamper, detergent, dryer sheets, drying rack, stain remover, mini steamer

Fan
Mini garbage can & trash bags
For your bed: Comforter, mattress topper, 2 sets of sheets, pillows, possibly a bedside shelf/caddy
Bathroom: shower caddy, towels, shower shoes
Storage bins
Shoe rack
Clothes hangers
Here are some other supplies that may be helpful to get in advance:
Tape

Scissors

Stapler
Sticky notes
Clorox wipes
Kleenex
Hand sanitizer 
Command hooks
Command strips
Follow us on Instagram and Twitter @ UCOneStop to see our recommended college dorm check list!