'I can focus on how best I can give back'
Incoming Cincinnatus Presidential Scholar looks forward to medical research, service opportunities
Sushruth Muthuluru is looking forward to participating in medical research at the University of Cincinnati, but the incoming freshman is no stranger to the laboratory.
Muthuluru plans to study medical sciences at UC. As a freshman and sophomore at duPont Manual High School in Louisville, Kentucky, he joined a research program at the University of Louisville Brown Cancer Center, studying immunotherapy methods that help the body's immune system fight cancer.
"I was able to work in the lab, and it really piqued my interest in immunotherapy and oncology in general," he said. 
When the COVID-19 pandemic prevented him from returning to the lab as a junior, Muthuluru started his own research project at home. Using National Institutes of Health databases, he conducted a meta-analysis of mutation rates of HIV, learning more about how a specific protein present in HIV cells mutates extremely quickly so that the immune system is not able to attack HIV and protect the body.
"Although it wasn't super fancy, it was something I researched extensively and something super interesting for me," Muthuluru said. "With that project, I was able to win a couple awards at a state competition."
Outside of medical research, Muthuluru said his hobbies and extracurriculars include Science Olympiad, an international team competition in which students compete in events pertaining to various fields of science; National Science Bowl, a high school science knowledge competition; and enjoying nature through birdwatching and involvement in Boy Scouts.
"I think being able to tie in your interests to academic interests is a really good way to get started with your extracurriculars and hobbies," he said. "Being able to be really immersed in your extracurriculars, in community work or competing in national competitions like Science Olympiad is something that I personally thought was really important in my Cincinnatus application." 
Muthuluru said he is grateful for his family, school staff and community members that helped support him from elementary school through high school. To give back, he serves as the CEO of a Louisville nonprofit called Reading Garden that partners with schools in underprivileged areas to provide books and mentoring programs for students.
In addition to Reading Garden, Muthuluru has volunteered at his local hospital, through Boy Scouts and with other nonprofit organizations.
"The people who support you are the people you really lean on," he said. "I know it sounds corny, but using your skill sets to help other people is extremely impactful — to know that people are getting better and learning more because of you."
Instead of worrying about loans and stuff like that, I can focus on how best I can give back to the community, how I can do better research in the future and how I can volunteer at the hospital or start initiatives in Cincinnati.
Sushruth Muthuluru, Cincinnatus Presidential Scholar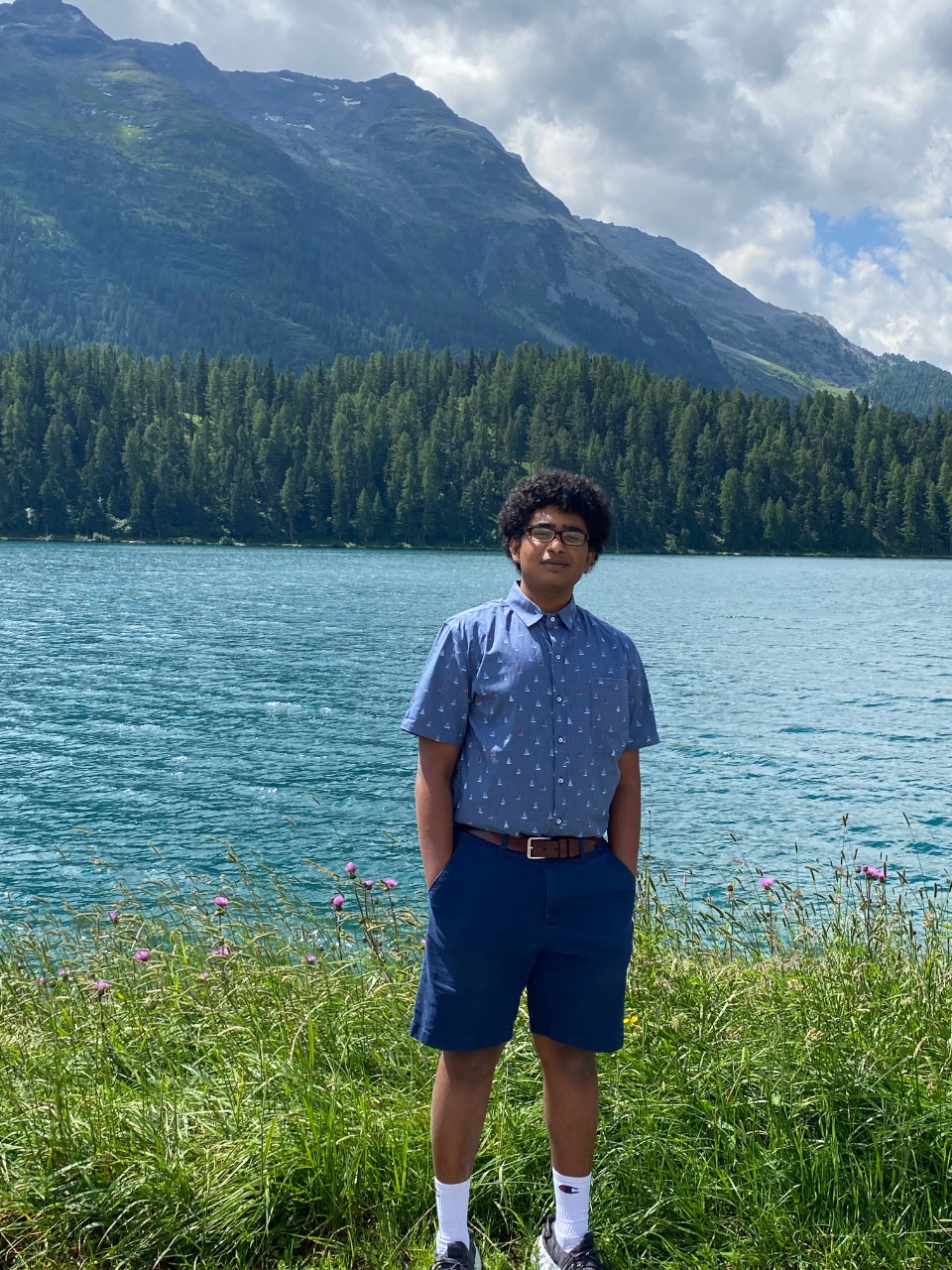 Muthuluru said UC became one of his top choices in part because of its close proximity to home, close enough to visit Louisville on weekends but far enough where he can experience life in a new environment on his own. But more importantly, he said UC's robust medical research and education program appealed to him.
"It was kind of a culmination of all these different factors that would provide me the best education for the pathway I want to be on, which is to be a future doctor or a future professional in the health care industry," Muthuluru said.
While he already has medical research experience, Muthuluru said he is looking forward to learning from professors who are experts in their field and to utilize the research infrastructure within UC's College of Medicine and at Cincinnati Children's Hospital Medical Center.

"The resources at the University of Cincinnati are amazing," he said. "I personally am extremely excited to do research at Cincinnati Children's Hospital or the University of Cincinnati, and I know that both of those places are really good at research and really good at treating patients."

An academically competitive program, Cincinnatus Presidential Scholars receive full tuition, fees, room and board and a book allowance for four years of undergraduate studies. Muthuluru recalled he received the email informing him he was a Cincinnatus scholar one day after school while playing basketball. 
"It was extremely fulfilling to see that all of my hard work had paid off and also that I was given this fortunate opportunity to pursue the next four years of my education on a full scholarship," he said. "Instead of worrying about loans and stuff like that, I can focus on how best I can give back to the community, how I can do better research in the future and how I can volunteer at the hospital or start initiatives in Cincinnati like I did in Louisville."
Muthuluru said he is also excited to meet new people with varying backgrounds and experiences.
"I really look forward to just trying to explore the world a little bit," he said. "I want to meet a lot of people — diverse people — people who have the same interests as me as well as people who have different interests."
Featured photo at top of Sushruth Muthuluru celebrating with his teammates after winning the Kentucky Science Olympiad tournament to advance to the national competition. Photo provided by Sushruth Muthuluru.
Become a Bearcat
Whether you're a first-generation student or from a family of Bearcats, UC is proud to support you at every step along your journey. We want to make sure you succeed — and feel right at home.
2
UC hosts aerospace conference on AI
May 31, 2023
Aerospace experts from across North America are coming to the University of Cincinnati this week for a conference on artificial intelligence.
3
UC engineer makes an impact with nanomaterials
May 31, 2023
University of Cincinnati doctoral student Vamsi Krishna Reddy Kondapalli has studied nanomaterials, specifically graphene, since he was an undergraduate student at a university in India. He chose UC for his graduate degrees due to the state-of-the-art facilities and the support for innovation. Kondapalli was named Graduate Student Engineer of the Month from UC's College of Engineering and Applied Science.
Debug
Query for this