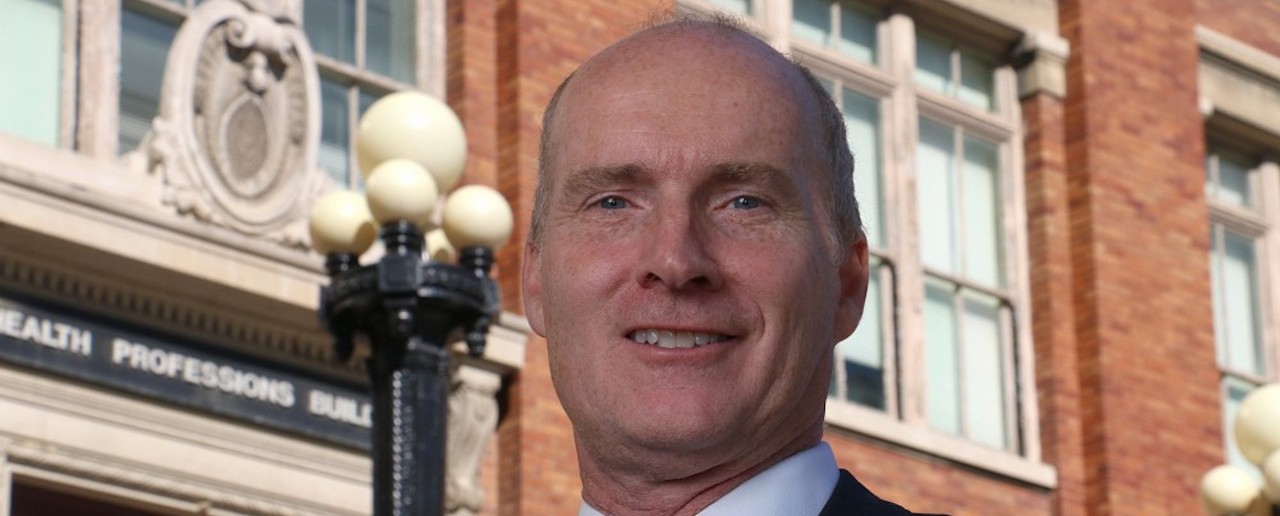 Herzog elected president of GOG Foundation board
Thomas Herzog, MD, Class of 1986, deputy director of the UC Cancer Center and professor in the Department of Obstetrics and Gynecology, has been elected president of the GOG Foundation, Inc. (GOG-F) Board of Directors. He will serve as the president-elect for one-year before becoming president in July 2023.
Founded in 1970 as the Gynecologic Oncology Group, the GOG-F is a not-for-profit organization that conducts clinical and translational research on the prevention and treatment of gynecologic malignancies. The GOG-F includes the GOG Foundation, corporate membership in NRG Oncology and the GOG-P program. In addition to the NRG responsibilities, Herzog also will oversee the GOG Partners program. The GOG-F consists of gynecologic oncologists, medical oncologists, pathologists, radiation oncologists, oncology nurses, biostatisticians, basic scientists, quality of life experts, data managers and administrative personnel.
Herzog, who also is the Paul and Carolyn Flory Professor of Gynecologic Oncology, has been a member of the GOG-F Board of Directors, has served as treasurer for the past eight years and is currently an associate director of the GOG Partners program, which collaborates with pharmaceutical organizations to operate clinical trials. He serves or has served on the editorial boards of Gynecologic Oncology, Obstetrics and Gynecology International, and Hematology Oncology Times, among others, and has served as editor-in-chief of Women's Oncology Review and Gynecologic Oncology Research to Practice. Herzog also has served on the boards or leadership councils of the Society of Gynecologic Oncology, Foundation for Women's Cancer, American College of Surgeons, American Board of Obstetrics and Gynecology-Gynecologic Oncology Division and the International Gynecologic Cancer Society.
1
UC COVID-19 studies awarded $425K
April 15, 2020
Understanding that time was of the essence in combating this highly infectious disease, UC and its College of Medicine's Office of Research conducted a rapid review and distribution of $425,000 in novel pilot grants to researchers, focusing on eradicating the disease.
2
Educational breast cancer event focuses on empowerment
Event: November 3, 2018 9:00 AM
"Beyond Breast Cancer: The Path to Empowerment" is an educational event for breast cancer survivors, their families and the community; it will be held from 9 a.m. to 3 p.m. Saturday, Nov. 3, at the Kingsgate Marriott Conference Center, 151 Goodman Drive.
3
Yahoo News: Five Black UC faculty members receive National...
September 8, 2020
Five African-American researchers and healthcare professionals on UC's medical campus have received sizable grants from the National Institutes of Health during the past 18 months. The faculty members were interviewed by WCPO to help showcase innovation and the diverse voices and perspectives they bring as the healthcare community attempts to ease health disparities in communities of color in Cincinnati and beyond.
Debug
Query for this