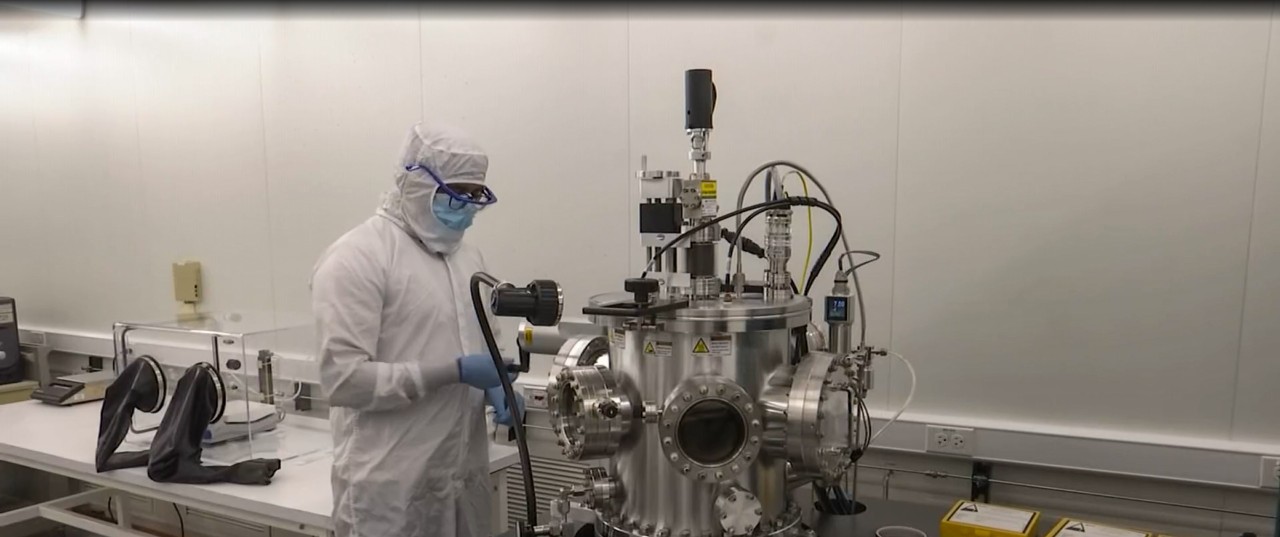 Spectrum News: Cincinnati recruits high-tech manufacturing
UC shows Spectrum News how it is preparing graduates for new tech jobs
Spectrum News visited the University of Cincinnati's cleanroom in the Mantie Center to see how students are getting ready for Ohio's nascent microchip manufacturing industry.
Rashmi Jha, a professor of electrical engineering in UC's College of Engineering and Applied Science, told Spectrum News that UC students are preparing to work in Ohio's growing high-tech manufacturing industry with targeted training.
"At Intel, a lot of things will be automatic, but the fundamentals will be the same," Jha told Spectrum News.
Intel is building two new microchip fabrication plants outside Columbus, a move that is expected to boost electronics manufacturing along the entire supply chain in Ohio. President Biden this week signed a bill that will provide more than $52 billion in subsidies for U.S. semiconductor production and research to spur American manufacturing.
UC microelectronics engineer Ronald Flenniken said graduates often leave Ohio to pursue careers in high-tech manufacturing.

"If you ever really wanted to do this as a living, you had to go to the East Coast or West Coast," Flenniken told Spectrum News. "Now with Intel being in the Midwest, it makes a big difference."
UC and a dozen other Midwestern universities and colleges created a new network designed to support semiconductor and microelectronics production in the United States.
"This network of Midwest academic institutions represents an enormous opportunity for our region to lead in microelectronics — both in technological advancement and workforce development," UC President Neville Pinto said.
Featured image at top: A UC College of Engineering and Applied Science student works in a microelectronics clean room at the Mantei Center. Photo/Spectrum News
1
Local 12: UC startup gains approval for trials
May 30, 2023
A startup founded by four University of Cincinnati physicians gained FDA approval to move forward with clinical trials for its portable system that can detect brain injuries, Local 12 reported.
2
UC students visit Ghana and learn how engineering crosses...
May 30, 2023
Each year, the University of Cincinnati sends more than 1,000 students to countries around the world. Over spring break, UC international facilitated a trip for 13 students — 11 from the College of Engineering and Applied Science (CEAS) one from the Lindner College of Business and one from the School of Information Technology — to explore Ghana, be immersed in the culture and venture outside of their comfort zones. Students were led by Cedrick Kwuimy and co-led by Nora Honken, faculty in UC's Department of Engineering and Computing Education.
3
WLWT: How one of Ohio's newest lawyers went from federal prison...
May 30, 2023
UC Law alum Damon Davis spoke with WLWT-TV about his journey from former federal prison inmate to accomplished attorney. Davis spent four-and-a-half years behind bars after being convicted of federal drug and gun charges in 2017. This month he took the Ohio Bar Admissions and is now a public defender in Hamilton County.
Debug
Query for this