UC gets federal grant to improve efficiency in tech industry
The U.S. Department of Commerce awarded a grant to a University of Cincinnati professor to support manufacturing research that could help Ohio's growing high-tech industry.
UC College of Engineering and Applied Science professor Jay Kim will receive $298,106 from the National Institute of Standards and Technology to examine how artificial intelligence can help manufacturing such as the two new fabrication plants Intel Corp. plans to build in Columbus.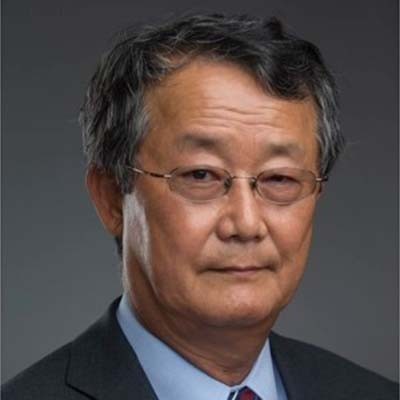 "Ohio has a proud history of leading the country in manufacturing innovation. We're building on that legacy by making new investments in manufacturing research, which will help create jobs," U.S. Sen. Sherrod Brown, D-Ohio, said.
"The University of Cincinnati is one of Ohio's great institutions of higher education. Their research will help Ohio's small businesses and manufacturers better compete with competitors around the country and the world."
UC wants to help manufacturers streamline their operations through the use of industrial artificial intelligence. Even small efficiencies can have a profound impact on high-mix, low-volume manufacturing, in which producers make comparatively few specialty parts for products such as cars or electronics or medical devices.
UC's Nanoworld Labs and the Center for Intelligent Maintenance Systems, created in 2000 to work with clients such as Intel and Ford Motor Co., will use the latest industrial AI technology to solve manufacturers' most pressing challenges. UC will partner with the University of Michigan, North Carolina A&T and the Cincinnati company Predictronics Corp. to develop a competitive strategy for Intel's semiconductor manufacturing that can be applied to other high-tech industries.
UC has a great tradition in advanced and intelligent manufacturing research.
Jay Kim, UC College of Engineering and Applied Science
Kim said the goal is to help manufacturers in the United States stay competitive globally.
"The team will develop a roadmap to establish an industrial artificial intelligence research consortium to enable flexible and resilient high-mix production systems to improve the overall competitiveness of U.S. industry in the global marketplace," Kim said.
The initial focus of this effort will be the semiconductor industry, the most strategically important industry for our nation's economy and security, Kim said. But the project eventually will help companies in other fields, including automotive and medical device manufacturing.
"UC has a great tradition in advanced and intelligent manufacturing research," Kim said. "This NIST grant will enable us to develop new innovative manufacturing technologies aligned with industry needs that will strengthen long-term U.S. leadership in manufacturing and result in sustainable economic growth and job creation."
John Weidner, dean of UC's College of Engineering and Applied Science, noted that UC a century ago invented cooperative education, or co-op, a system in which students divide their time between classroom instruction and full-time employment with industrial partners in their chosen field. The co-op model UC created links theory from the classroom with practical, hands-on experience.
"Industry was moving from mechanization and steam power of the industrial revolution to mass production and electric power — that is, Industry 2.0. And UC ensured our students were a part of it," Weidner said. "As we look ahead and plan for the workforce of the future, we must also ensure that human intelligence is fully utilized. This exciting announcement from NIST continues UC's leadership in experiential learning by leveraging our expertise in Industrial AI, which is part of the fifth industrial revolution. 
"Industry 5.0 empowers workers to leverage advanced technology like AI to integrate human intelligence into a new, innovative manufacturing ecosystem. Once again, we are working with our industrial partners to ensure our students are part of this 5th industrial revolution."
Featured image at top: UC is preparing the next generation of high-tech workers to meet future challenges. Photo/Brian Kostiuk/Unsplash
Next Lives Here
The University of Cincinnati is classified as a Research 1 institution by the Carnegie Commission and is ranked in the National Science Foundation's Top-35 public research universities. UC's graduate students and faculty investigate problems and innovate solutions with real-world impact. Next Lives Here.
1
Engineering students showcase capstone projects at CEAS Expo
May 6, 2022
Graduating engineering undergraduates from the University of Cincinnati's College of Engineering and Applied Science gathered for the inaugural CEAS Expo in April to showcase their senior capstone projects to more than 500 attendees, including faculty, staff, alumni and industry representatives. The event, organized by the college and CEAS Tribunal student government, was held in downtown Cincinnati at the Duke Energy Convention Center.
Debug
Query for this