Military Times: UC students make difference for veterans
UC students worked with the nonprofit QL+ to provide adaptive technology to veterans
Military Times highlighted a collaboration this year between University of Cincinnati engineering students and a nonprofit that helps veterans.
UC College of Engineering and Applied Science students worked with the nonprofit group Quality of Life Plus, or QL+, to come up with custom solutions to help veterans with particular accessibility issues.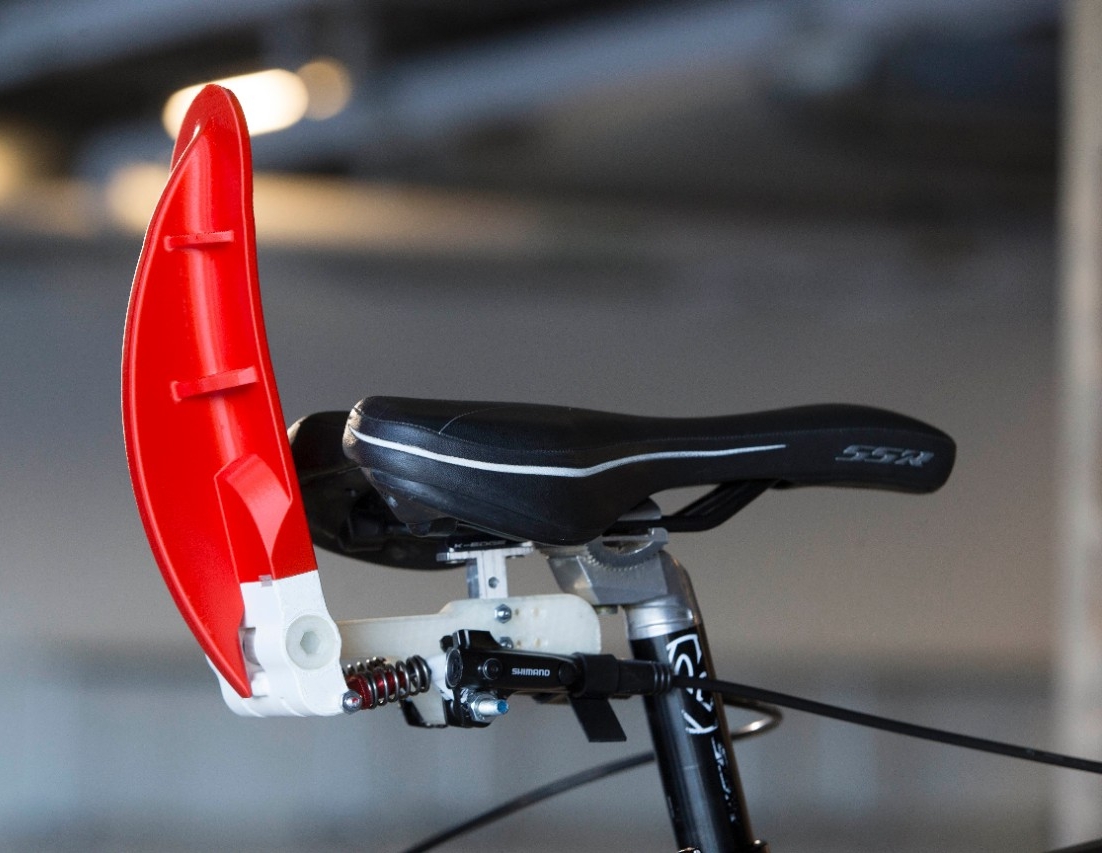 UC students designed and built an aluminum-framed winch that makes it possible for U.S. Army veteran Mike Donnelly to attach a heavy scooter lift to the back of his truck without assistance. Donnelly can't close his garage door unless he takes off the scooter lift after every trip. But with the winch, it takes no time at all to attach or detach it, he said.
"This will give me newfound freedom. I can go places I couldn't go before with the scooter," he said.
UC students also designed and built a custom "butt brake" for U.S. Army veteran and avid cyclist Ashley Crandall who has trouble gripping traditional bicycle handbrakes. The students used 3D printers at UC's 1819 Innovation Hub, where they assembled the equipment and tested their designs.
QL+ and UC are hoping to continue their collaboration in 2020 to provide custom adaptive technologies to more veterans in need.
Featured image at top: UC engineering students test their custom brake at the 1819 Innovation Hub. From left they are David Schulte, Kyle Rickett, Timothy Jones, Brian Heldman and Josh Baker. Photo/Joseph Fuqua II/UC Creative Services