Niche: UC bests its rivals, offering the 'best college location in Ohio'
Cincinnati Enquirer says UC is getting national attention
For Preet Khimasia it's no surprise that the University of Cincinnati is coming out on top.
The college ranking and review service Niche released its 2023 college rankings and gave UC the top spot in the "Best college locations in Ohio" category. The Bearcats also ranked  second in the state for student life and public universities and No. 1 for value among Cincinnati-area colleges.

Read the Niche report and the Cincinnati Enquirer's recap online.
"UC deserves it," says Khimasia, a second-year business analytics and finance student. "I am an international student and I've not experienced a lot of other cultures since coming [to America], but during my two years in Cincinnati, UC has been one of the best experiences of my life. I wouldn't change that for any other school or university around, in or outside of America."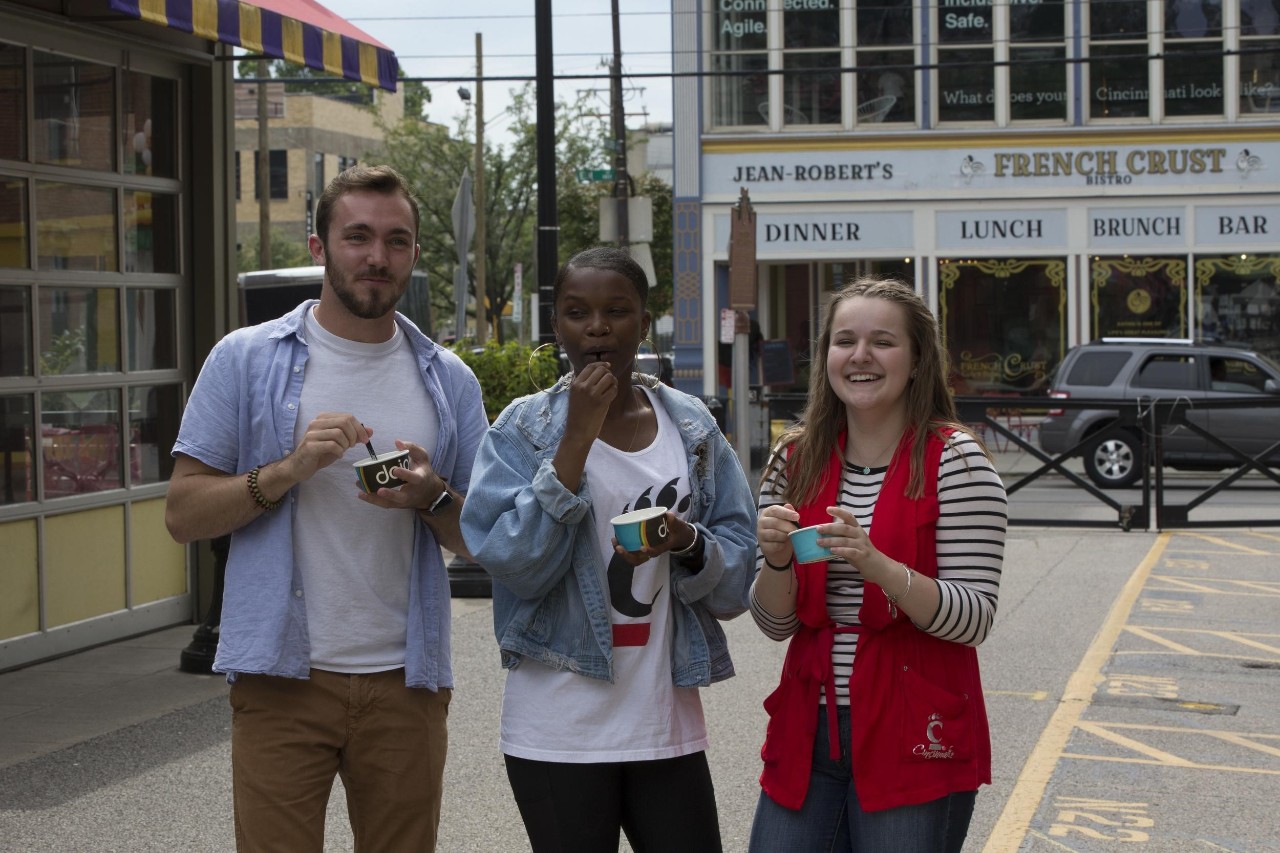 "I've gotten such a welcoming feeling ever since I've arrived, and the sense of community that UC has is unrivaled by any other," says Khimasia, a native of western India, who initially was attracted to UC because of its co-op program and beautiful campus.
"What attracted me was the campus itself and the photos," says Khimasia. "All the other campuses had large spread out campus settings. UC had amazing photos. I had a good co-op experience in high school and working for other companies, and I felt I really needed co-op to be part of my education. UC being one of the top co-op schools and the founder of cooperative education programs made it a natural fit for me."
UC is ranked fourth best in the nation for cooperative education.
Jack Miner, vice provost for enrollment management, says Niche isn't just celebrating UC, but Cincinnati and all it has to offer.
"UC scored high across the board but at the top when students considered all that Cincinnati has to offer," says Miner. "This is a progressive city with incredible opportunities for students to live, work, and play. It is not a surprise that the students rate UC and Cincinnati so high since so many of our students choose to stay right here when they graduate and put down roots in our community."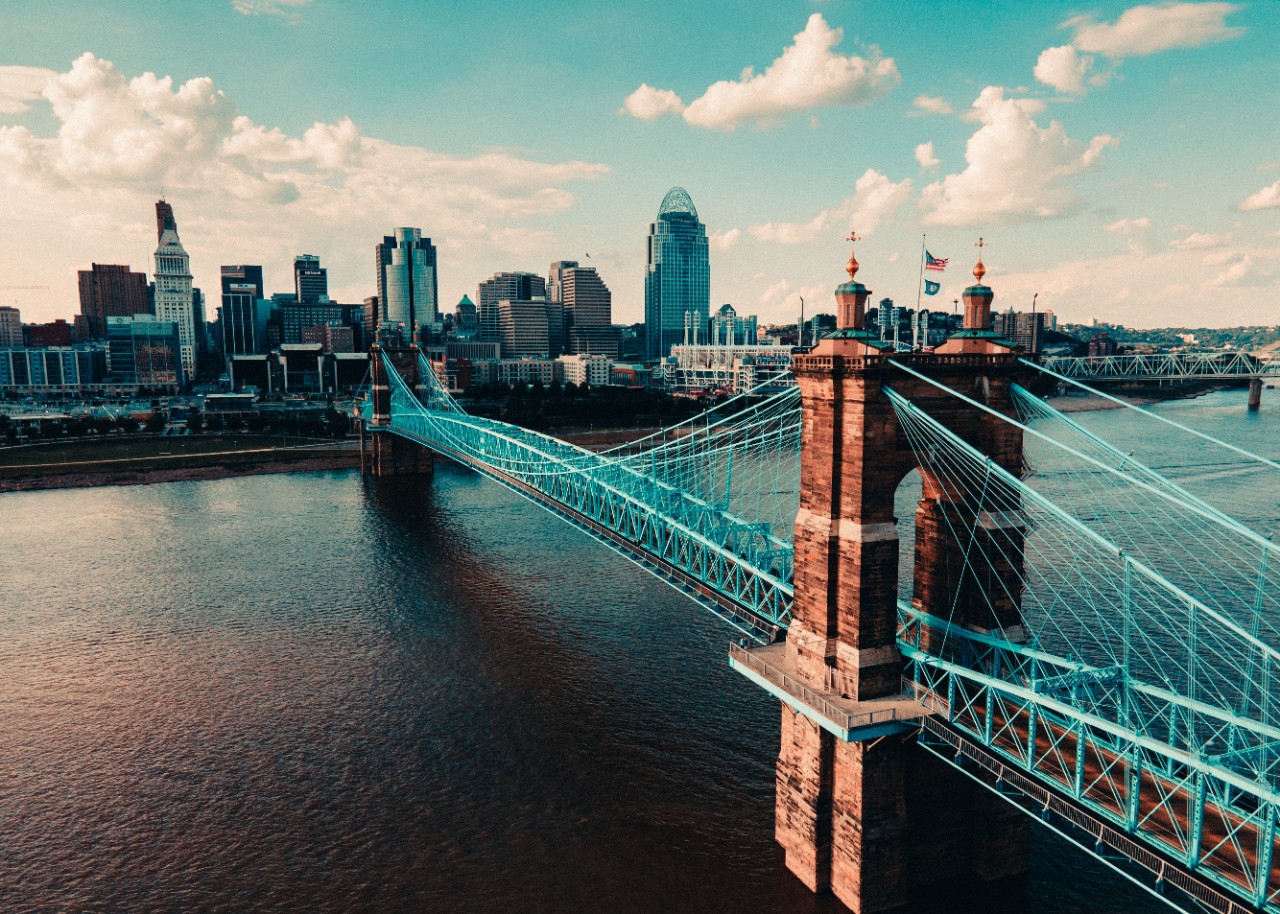 Morgan Stumbaugh, a fourth-year student studying marketing and fashion studies, says UC and Cincinnati were part of a package deal when choosing the college of her choice.
"I chose to come to UC for the location," says Stumbaugh. "A big factor for me is what is around the city, what is around UC. Having things to and there is so much fun and going on in Clifton and around campus mattered. Campus life was a huge draw from me and there are so many campus organizations to join. There is always something going on."
Miner says UC has gone from being just '"that hometown college to a national powerhouse."
"That is true on the football field but also in the classroom and in the lab," explains Miner. "We have become a leader in academic excellence but also in ensuring that excellence is accessible to the students right here in Cincinnati. That combination is recognized by our students more than anyone. Through the survey you are seeing not only that we are a top location but also a great value and investment."
Featured image at top: Andrew Higley/UC Marketing + Brand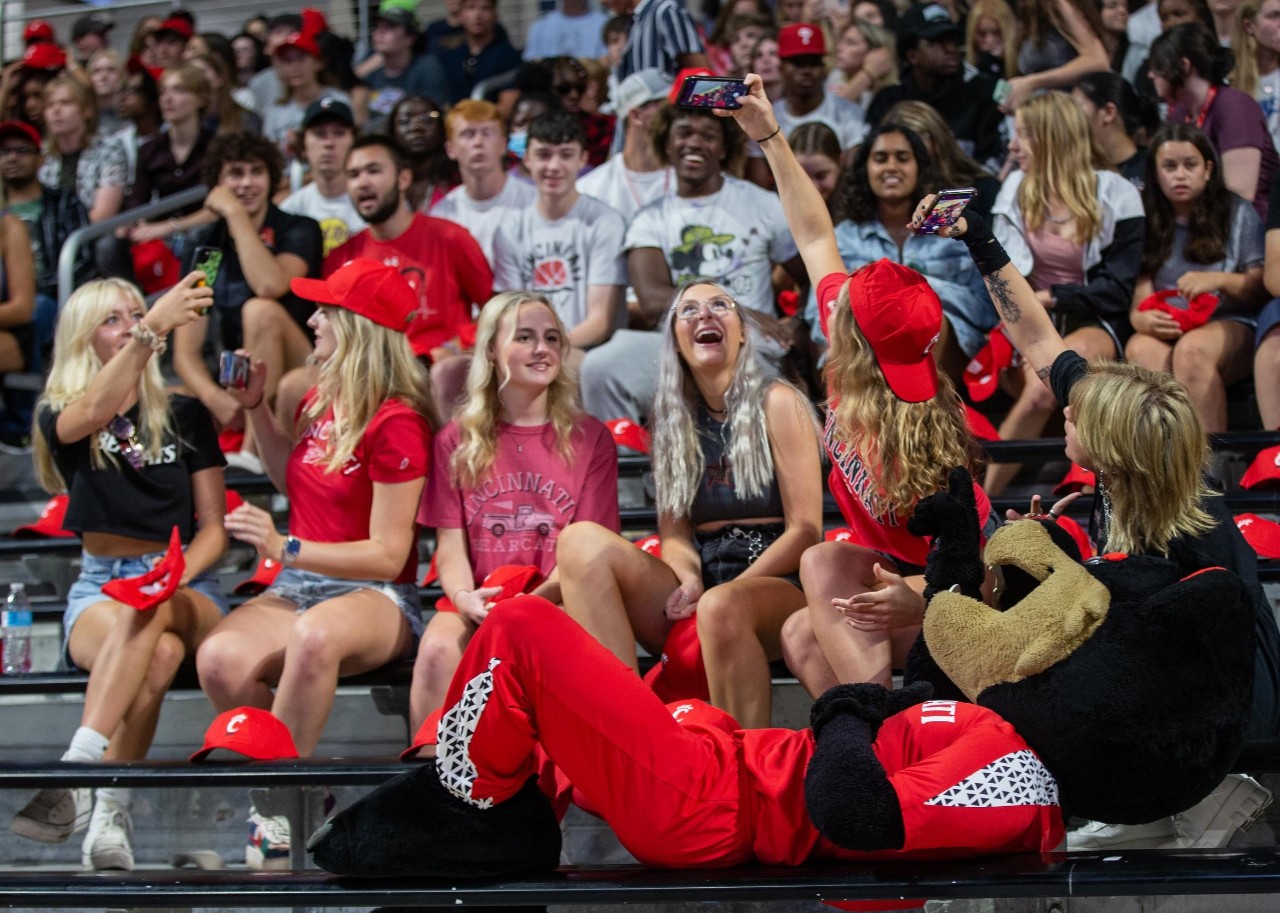 Become a Bearcat
Whether you're a first-generation student or from a family of Bearcats, UC is proud to support you at every step along your journey. We want to make sure you succeed — and feel right at home.
1
CCM shares fall 2022 schedule of performances and public events
August 12, 2022
Audiences are invited to return to the University of Cincinnati College-Conservatory of Music's (CCM) concert halls and theaters to experience world-class performances and presentations by the next generation of performing and media artists! The college's fall 2022 schedule of free and ticketed events is now available. Tickets go on sale beginning on Monday, Aug. 22, through the CCM Box Office website.
2
CCM shares spring 2019 calendar of major events
January 1, 2019
CCM's spring lineup includes theatre and dance productions, orchestral, choral, piano, jazz and winds performances and much more! CCM's performance series runs Jan. 14 through May 12, 2019.
3
CCM shares calendar of free and ticketed events
October 1, 2021
The University of Cincinnati College-Conservatory of Music presents more than 70 major events during its CCMONSTAGE fall 2021 performance series. Arts lovers can purchase single tickets online through the college's digital box office at ccmonstage.universitytickets.com. Tickets are on sale to the general public now.
Debug
Query for this