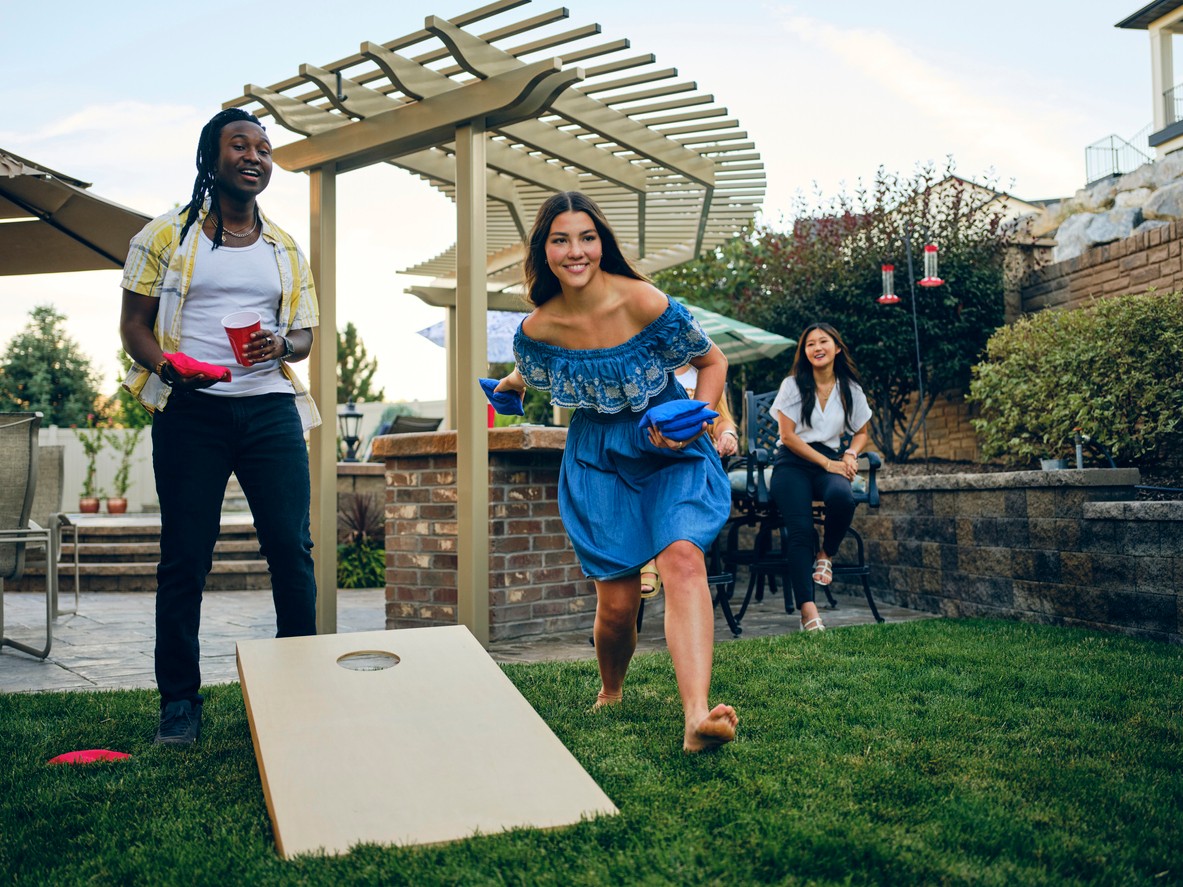 OIP celebrates Wrongful Conviction Day with Cornhole Tournament
The Ohio Innocence Project (OIP) will mark Wrongful Conviction Day in a unique fashion this year. They will host a cornhole tournament Sunday, Oct. 2, 2022 at 11 a.m. at the College of Law. Robert McClendon, an OIP exoneree who happens to be a top-ranked amateur player, will be featured at the fundraising event. For more information and to sign-up, contact Pierce Reed at pierce.reed@uc.edu.  
Two person teams can enter three different brackets of play:  a discounted student team rate of $10 per team, a "social" league for people who play casually for a $20 per team registration fee, and an "advanced" league for experienced players, who can enter for $50 per team.   In addition to tournament play, OIP is offering raffles for prizes and "pop up" shops with clothing sold by clients and family members who are small business entrepreneurs
Why Wrongful Conviction Day is important
"A cornhole tournament is not a typical choice for programming," said Pierce Reed, OIP's director of Policy and Engagement. "However, this tournament is more than a fundraiser for OIP. It is a celebration of all of our freed clients, including Robert.  He never turns away an opportunity to help others – and especially young people – understand wrongful convictions and the devastation they cause to individuals, their families, and their communities."  
Reed continued, "Most years, OIP marks Wrongful Conviction Day with programming that focuses on the law and science of wrongful convictions.  It is sobering information that is often emotionally hard to absorb.  This year, we wanted to focus on celebrating – celebrating freedom, and celebrating the incredible people who find their way to freedom.  Robert is the perfect example of how much we as a society lose by imprisoning innocent people.  Each statistic on wrongful conviction represents a human life – a beautiful human life that deserves to be celebrated."
In his freedom, McClendon began playing cornhole. He soon found a family within the community of people with whom he played. He is now a top ranked amateur player in Ohio, and one who can frequently be found in parks in Columbus teaching people how to play the game.  But as he teaches cornhole, he also teaches truth – truth about wrongful conviction, and truth about finding a way to freedom from the things that hold you back, from prison bars and barbed wire to psychological pain to economic deprivations.
"Robert's journey to real freedom was not easy, but it is one example of how strong, brave, and resilient he and our other clients are," said Reed. The proceeds from the tournament will support OIP's work, including its support programs for clients who are exonerated.
 "Most of all," Reed said, "we hope people will come to meet Robert and other OIP clients who will be attending the tournament.  They are incredible people who deserve to be recognized and celebrated."
Since 1989, there have been over 3,200 people in the United States who have been exonerated for crimes they did not commit.   Those people lost more than 27,000 years of their lives to prisons – including time spent on America's death rows.  Here in Ohio, there are nearly 90 documented exonerations, including 11 innocent people who were sentenced to death. The OIP's work has led to the freedom of 36 Ohioans who lost over 700 years of their lives to prison for crimes they did not commit.    
Photos: istockphoto, UC Photography