UC Venture Lab startup finds opportunity amid global pandemic
Cool Comforts helps women relieve discomfort
Kesha Williams was stuck. She had worked since 2008 on designing a feminine hygiene product that she was sure could help millions of women worldwide.
Advances in technology allowed her to redesign her product, Cool Comforts, which relieves a chronic but non-fatal ailment of vaginitis by creating a pod that can be frozen and then applied to the affected area to relieve discomfort. Her mission is to develop and provide innovative products for women with unmet needs.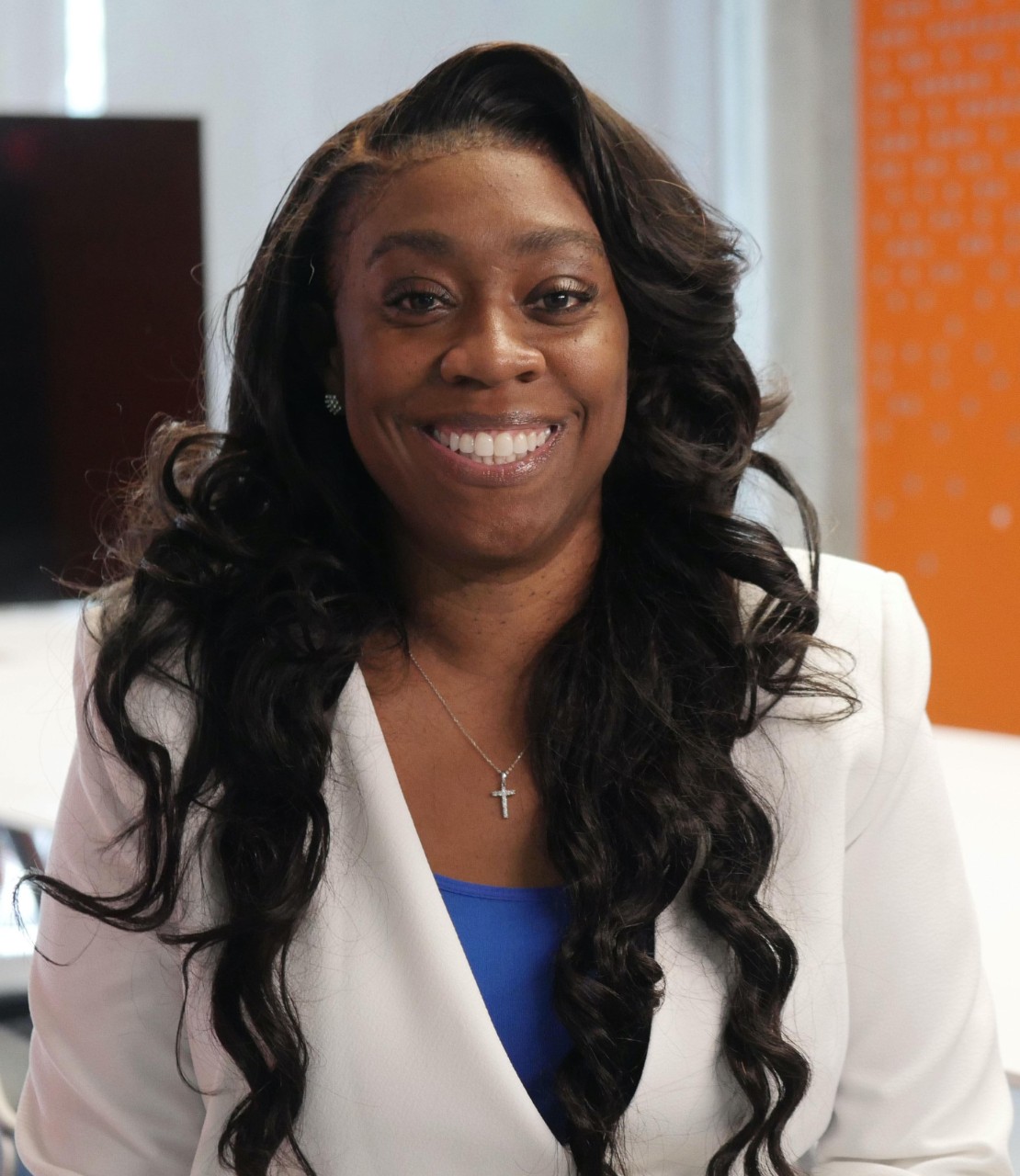 She applied for a patent. And then the COVID-19 pandemic hit.
She was furloughed from her job and used the time at home to revisit her idea. Not long after, she lost her job because of the pandemic.
A business contact suggested she look into programming in the Cincinnati Innovation District (CID), specifically, the Venture Lab program hosted at the University of Cincinnati inside its 1819 Innovation Hub, where she could receive the necessary mentoring and financial support to turn her dream into a reality.
"I was very excited about the possibility of the university helping me," she said.
As she began researching the program, Williams discovered the deadline was at the end of that business day. She quickly and carefully completed the application. Within a few hours of submitting it, Williams received a congratulatory email accepting her into the UC Venture Lab pre-accelerator program.
"I'm thrilled that we could help Dr. Williams realize her dream of entrepreneurship. The intention of the Venture Lab was designed for this purpose, to help remove the hurdles that exist for startups. It benefits the community and our economy," said Kaethe Beck, vice president of operations, UC Office of Innovation and the Cincinnati Innovation District.
The program accelerates and simplifies the path for aspiring entrepreneurs to create a new company from the ground up.
In September 2021, Williams began the nine-week pre-accelerator program. Meeting once per week, she was exposed to every aspect of launching a startup.
Participants worked with various entrepreneurs-in-residence (EIR) matched to them through the program. The EIRs have established business expertise from companies such as Procter & Gamble (P&G), General Electric (GE) and Kroger, to name a few, that partner with the CID.
Williams gained valuable mentoring, learning the dos and don'ts of building a company. EIRs challenged her on how to build a team, identify her competition and sharpen her sales pitch to investors as part of her end-course presentation.
Graduation from the Venture Lab program concluded with participants pitching their products and ideas. Like the popular show "Shark Tank," cohorts discuss their inventions one by one. Attendees included the EIRs, invited business leaders and potential investors.
Williams was well prepared, nailed her pitch, answered questions from the group about her invention and received $5,000 as a participant in the program. She was elated to be one of the participants invited to return and participate in the advanced accelerator program.
In late November 2021, Williams began the advanced program. She was partnered with an EIR from P&G, who specifically requested to work with her to launch her product.
Together with her EIR, Williams will make a series of pitches throughout the course for an opportunity to receive an additional $265,000 of investment funding. The partners recently completed their first joint pitch to better understand consumer needs and were granted $115,000 to invest.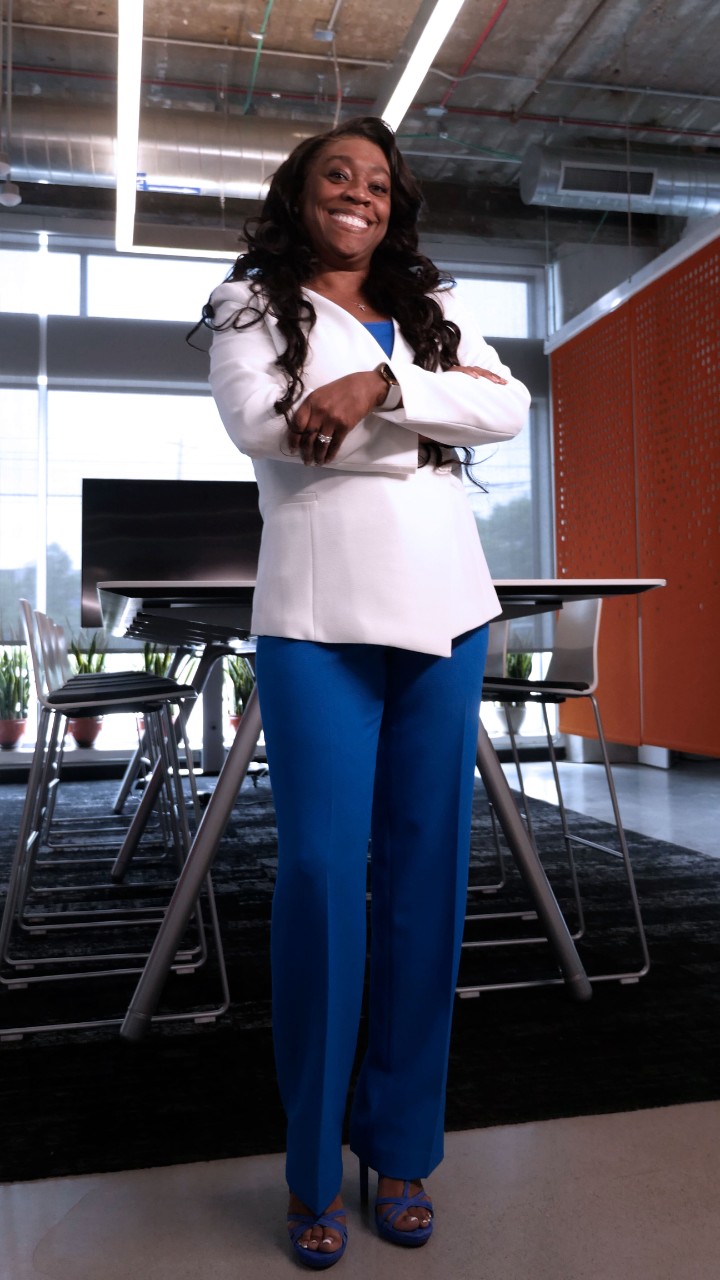 The Venture Lab program enabled Williams to access a broader network and build a team. As an African-American, she is proud that her team consists of minorities, including her EIR, who is from India.
"No one expects universities to support minorities this way," she said. "This experience has shown me that the CID and the Venture Lab believe in me and my product to help women and want to help me get there every step of the way."
Williams is resilient and credits her faith for leading her where she is today. Had the series of challenges trying to launch her invention, which spanned the past 13 years, not occurred, she might never have found the UC Venture Lab.
She attributes the program with changing her life. With a master's degree from UC and a doctorate in social work from Ohio State University, Williams has always been passionate about helping people on a macro level. It took a village, or in this case, the state of Ohio, working with a university to create an innovative pathway connecting businesses, startups, training and talent to make that dream happen for Williams.
Williams is not at liberty to discuss specifics. However, Cool Comforts has drawn the attention of several notable clinicians in the field of obstetrics and gynecology, as well as recognizable brand companies. An FDA classification is pending, which Williams expects to receive shortly.
Featured image at top: Kesha Williams founded Cool Comforts as part of her mission to develop and provide innovative products for women. Photos by Gregory Glevicky/UC Office of Innovation
About UC Venture Lab
A leading model for urban-centered universities, the UC Venture Lab activates a high density of rapidly curated startup opportunities that attract outside entrepreneurial talent and investors. We connect university students, faculty, staff, and alumni to talent and funding to help launch new companies. Our team includes Office of Innovation staff as well as Entrepreneurs-in-Residence (EIRs), coaches, curated service providers, and subject matter experts.