WCPO: UC hopes to increase diversity in STEM careers
The program pairs 20 undergraduates across colleges with mentors for summer research
WCPO highlighted an undergraduate research program that pairs 20 students with mentors in their chosen fields to conduct summer research.
Undergraduates Pursuing Research in Science and Engineering draws students from across UC's colleges to work with faculty on summer research projects for 12 weeks. The students are paid a stipdend and get firsthand experience working in labs or conducting fieldwork.
Some of the students are racial minorities or first-generation or nontraditional college students or have other backgrounds that are underrepresented in some STEM fields.
"There have been a number of studies that have shown that diversity can lead to more creativity," program director Heather Norton told WCPO. "Who is in those scientific seats of power, if you will, who gets to ask the questions and seek funding can really shape the pace and flavor of scientific development."

UC College of Arts and Sciences student Chase Dietz and Mary Wilkens, a student in UC's College of Allied Health Sciences, spoke to WCPO about their summer research experience.
"When I got in I was like this is my chance to grow, this is my chance to prove I can do it, this is my chance to figure out what I like," Wilkens told WCPO. "It was an opportunity to try everything new all at once without the fear of falling."
Applications for 2023 are accepted in February.
Featured image at top: UC double major Chase Dietz works in a chemistry lab. Photo/Andrew Higley/UC Marketing + Brand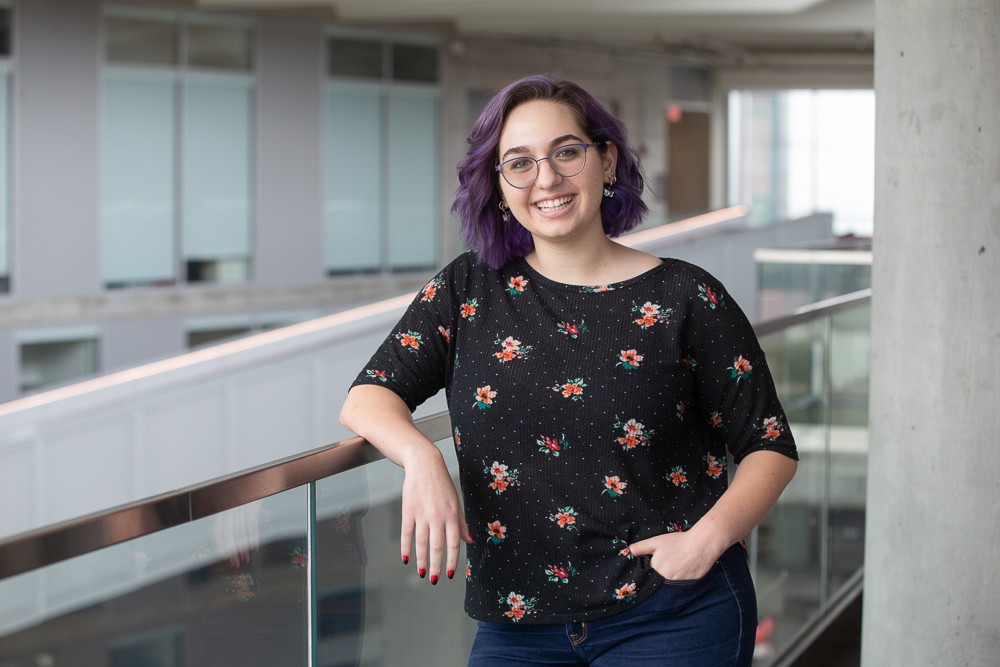 1
National rankings highlight UC's co-op program, innovation
September 12, 2022
The University of Cincinnati's co-op program stands at No. 4 in the U.S. News & World Report's latest rankings, continuing its historical placement among the top five co-op programs in the country — and No. 1 for co-op among public universities. The latest 2023 issue of the magazine's influential "Best Colleges" guide ranks UC in the top tier, including among the "most innovative among national universities," (No. 68) — UC's first-ever ranking in that category.
3
Mastodon: But I would walk 500 miles...
June 13, 2022
Using isotopic analysis of its tusks, researchers tracked the ever-increasing seasonal migrations of a male mastodon across what is now Indiana, Ohio and Illinois more than 13,000 years ago. It's the first study of its kind to examine the seasonal movements of the largest extinct Ice Age animals.
Debug
Query for this