Regional media: UC expert talks about abandoned wells
Ohio and Kentucky are each spending $25M to cap leaking wells
WOSU's Statehouse News Bureau talked to a University of Cincinnati researcher to learn more about Ohio's leaking oil and gas wells and a new federal initiative to cap them.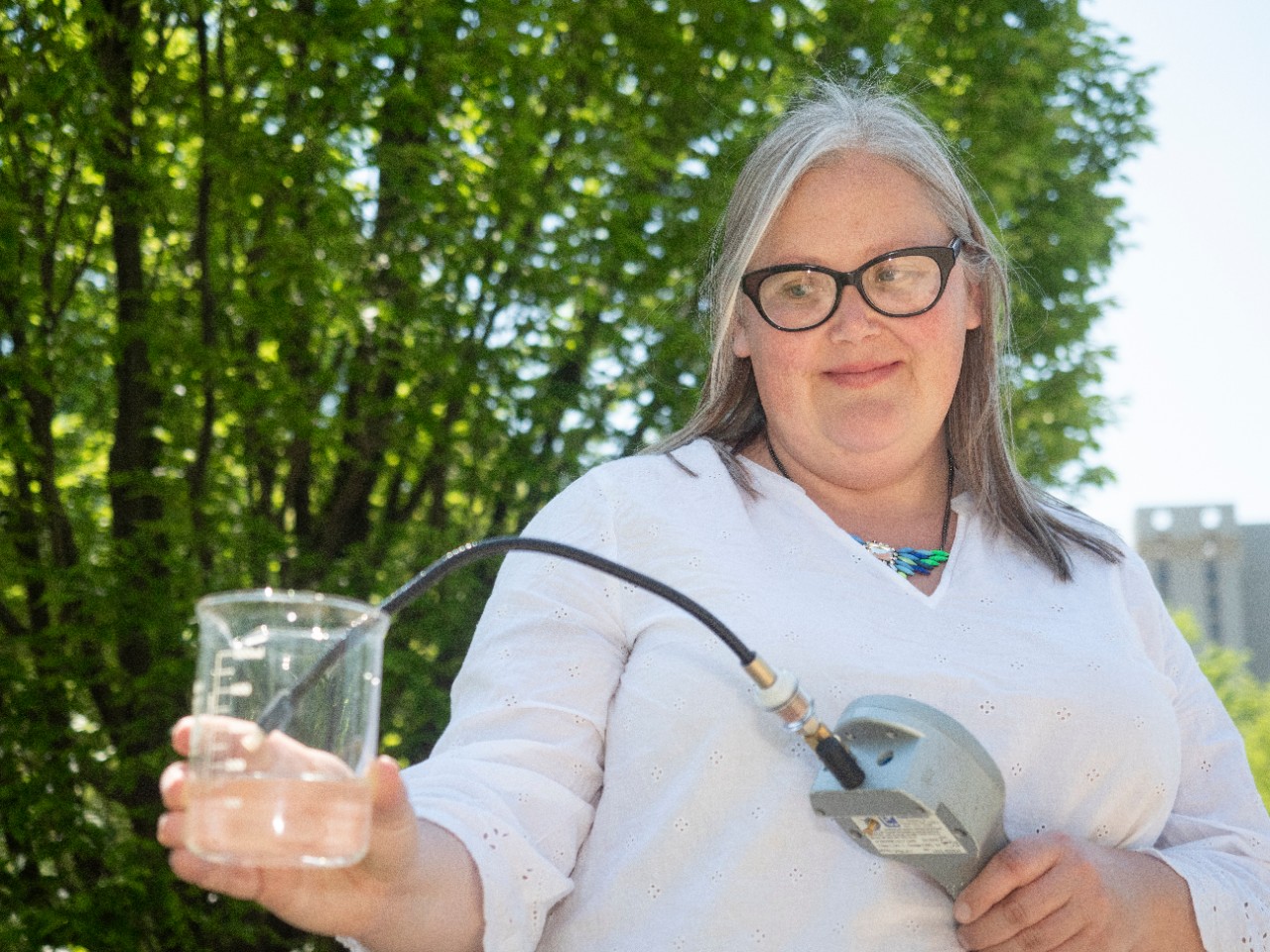 Amy Townsend-Small, an associate professor of environmental sciences in UC's College of Arts and Sciences, has spent years studying abandoned or idled oil and gas wells across the country. Her geology research is helping policymakers understand the scope of the problem and the implications for the environment and public health and safety.
The U.S. Department of the Interior awarded $25 million to Ohio as part of the Infrastructure Investment and Jobs Act. Kentucky and 22 other states received similar federal grants to help address their leaking oil and gas wells.
"Many of the wells that the Ohio Department of Natural Resources prioritizes for plugging are near homes and schools," Townsend-Small told WOSU.

The state plans to cap as many as 320 abandoned or idled wells in Ohio.
"This is a big opportunity to prioritize environmental justice. So people that are dealing with orphaned wells affecting their health or their water, hopefully, they'll be prioritized," she said.
Townsend-Small also spoke to the podcast Sustainability Now! about how the program will help Kentucky.
"It's a start. It will create jobs across the state, particularly in eastern Kentucky which needs some economic investment," Townsend-Small told program host Justin Mog.

Townsend-Small said leaking wells are a source of greenhouse gas that can be addressed most easily.
"Methane is a more powerful greenhouse gas than carbon dioxide," Townsend-Small said. "So it warms up the atmosphere very fast. These leaking wells are one of the biggest sources of methane we have on Earth."

Nationally, states have identified more than 10,000 high-priority well sites that require remediation.
Listen to the Sustainability Now! podcast.
Featured image at top: UC graduate Jacob Hoschouer takes samples at the site of an oil well in Texas. Photo/Provided