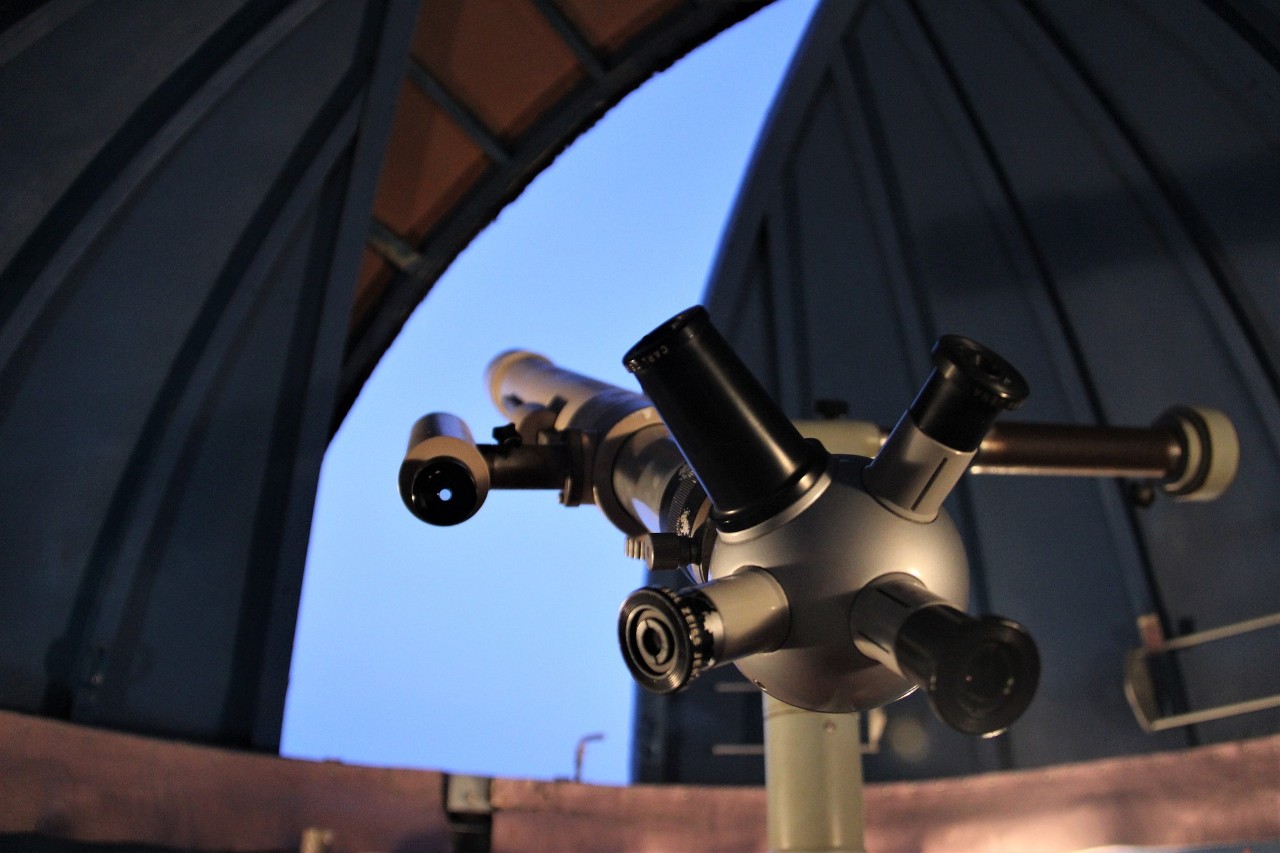 What is Physics, Astrophysics?
Explore this UC major, find out if it's the right academic path for you
When you think of physics, you typically think of motion and force. When you think of astronomy, you think of space, stars and galaxies. At the University of Cincinnati College of Arts and Sciences, you can combine the study of both disciplines with an eye on the future in a field with an eight percent projected growth rate in the next 10 years, according to the U.S. Bureau of Labor Statistics.
The Cincinnati Observatory is known as "the birthplace of American astronomy," distinguishing UC as a premier location for the study of astrophysics. In fact, planets have been named for UC professors, and our graduates have discovered new ones.

Students pursuing a major in physics who want to focus on astrophysics are encouraged to take their electives in their third or fourth years, after taking the basic physics courses. These elective course options include Topics in Astronomy, Intro to Astrophysics 1 and General Relativity/ Cosmology.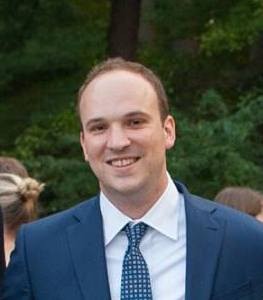 Resources available to students pursuing the program include some of the world's largest telescopes, which UC is very fortunate to have, said assistant professor of physics Matthew Bayliss.
"By far the most motivating piece of my work is having the opportunity to use the largest telescopes in the world to measure the properties of our universe," said Bayliss. "I think there's also a general sense of romanticism that many of us associate with stargazing, and I feel very fortunate to be able to pursue a career based around professional stargazing."

To earn a degree in physics with a focus on astrophysics, real-world experience or co-ops are not required. However, students are encouraged to pursue research opportunities. One such opportunity is the Research Experience for Undergraduates (REU) program, funded through the National Science Foundation, in which students complete research at a host university for about 10 to 12 weeks.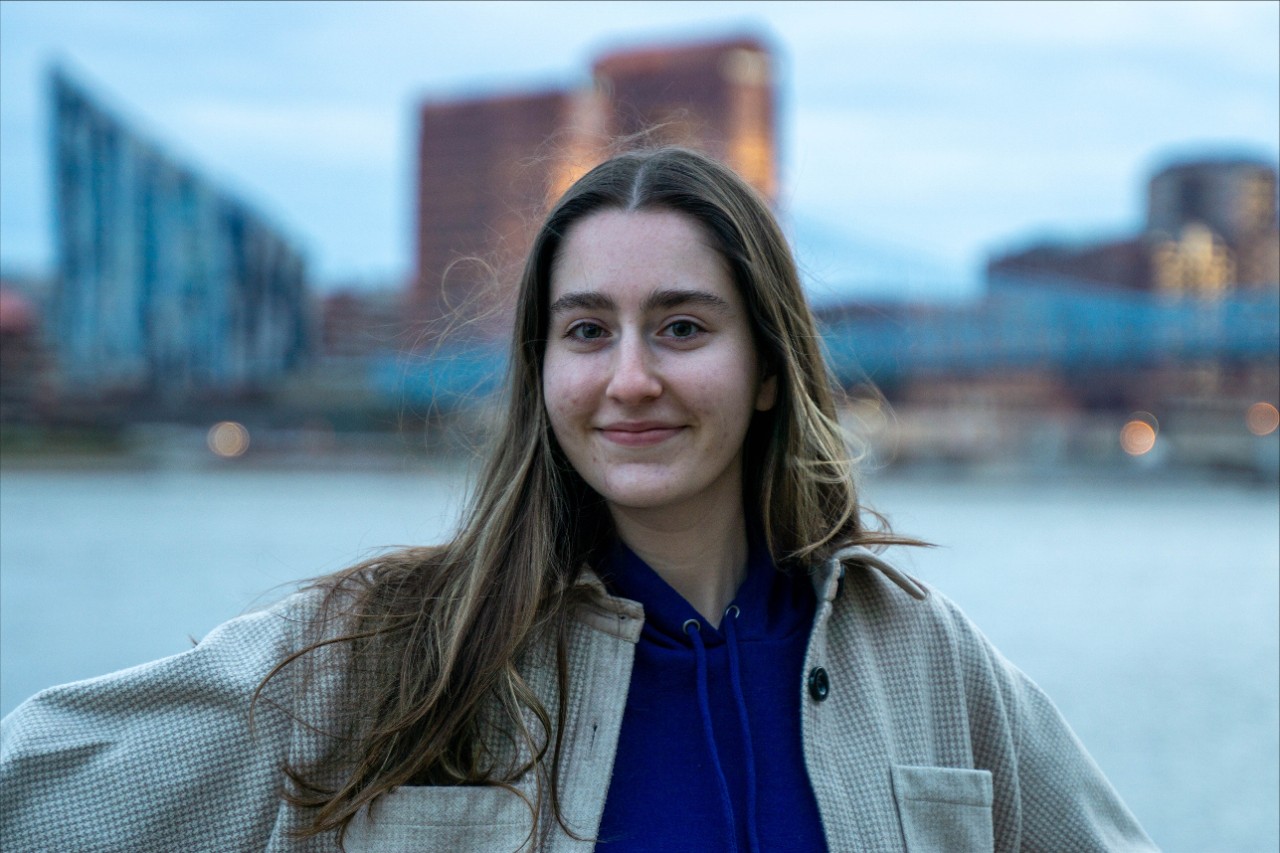 "I recently had two students who did research for me during their second through third years at UC earn REU fellowships at West Virginia University and at the University of Copenhagen," Bayliss said. "Students who complete REU research also generally have their travel and registration expenses paid to present the results of their work at annual conferences."
Astrophysics student Lauren Elicker spent 11 weeks over the summer in Copenhagen, Denmark, in an REU program, in which she advanced her research.

"I was able to work on astrophysics research at the Cosmic Dawn Center, which is a joint research center through the Niels Bohr Institute at the University of Copenhagen and the National Space Institute at the Technical University of Denmark," Elicker said.
"I worked with Dr. Kasper Heintz, focusing on older galaxies from the Epoch of Reionization, when the first stars and galaxies were made. The experience was amazing because I learned about different areas of astrophysics while exploring the beautiful country of Denmark."

Astronomy: The Solar System
Astronomy: Stars and Galaxies
Thermodynamics and Statistical Physics
Advanced Topics in Astronomy
Introduction to Astrophysics 1
"My favorite class in astrophysics is introduction to astrophysics I, which I am currently taking. It takes a lot of physics knowledge to understand the physics behind stars and galaxies. So, it's exciting to finally have enough background knowledge and use it to understand how the universe works," Elicker said.
"I also enjoy the computational side of this class. Coding is an extremely important part of astrophysics research and data analysis, so I'm enjoying working on coding skills in this class and using them to better understand astrophysics."

Career and graduate opportunities
Focusing on astrophysics can lead to a broad range of career opportunities. There is the possibility of going on to pursue a PhD, however there are also many options with only an  undergraduate degree. Those who have already completed research in college often follow careers in astronomy or astrophysics research. Data modeling and statistic analysis skills learned through research courses at UC often lead to data science-intensive career fields. 
There are possibilities outside of the research track as well. Many students go on to work at international observatories, science centers and agencies such as NASA. A background in working with telescopes also helps graduates apply for many astronomy-based positions. 

Madelyn Leembruggen graduated from UC with an undergraduate degree in physics and a focus in astrophysics in 2018. Since then, she has gone on to get her masters at Harvard University.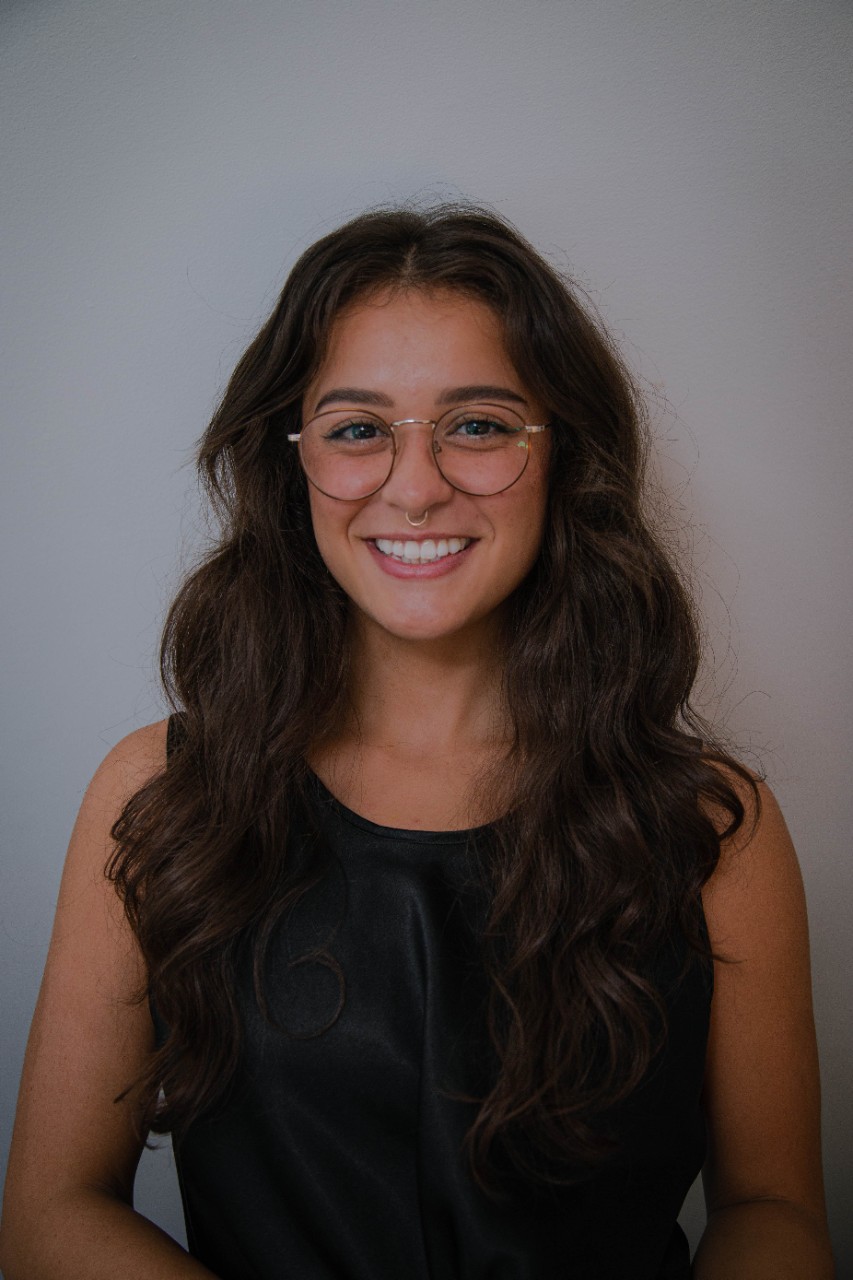 "I had a great experience in physics and astrophysics at UC. There are a range of core and specialty physics and astrophysics classes to choose from, and the math classes required for the major really help prepare students for careers that use their physics degree," said Leembruggen.
"The physics faculty are invested in the success of their students, and you can see this in the way they teach, advise, and oversee undergraduate researchers. I received excellent advice and help from many faculty while applying to summer research experiences for undergraduates, REUs, preparing for the physics GRE, and crafting applications for fellowships and graduate school."
Leembruggen now utilizes skills she learned at UC for the Harvard graduate program. "UC Physics gave me a firm foundation of physics knowledge, so I am still using all the physics I learned every day, as a current graduate student in physics," says Leembruggen.
"I think the most valuable things I learned at UC Physics were how to persevere when I hit a wall and how to know when to ask for help," says Leembruggen. "These are both very important skills for full-time research, and my professors and advisor at UC were great at either encouraging me to stick to a problem and work it out for myself or swallow my pride and learn from my team's wealth of knowledge."
Featured image at top: Astronomical observatory. Credit: Frank Schiller from Pixabay.
By Hayley Garr
Student Journalist, Marketing and Communication, College of Arts and Sciences
artscinews@ucmail.uc.edu
1
UC offers new social justice, Latin American studies degrees
October 7, 2020
University of Cincinnati students can now enroll to earn a Bachelor's degree in two new humanities programs: Social Justice, and Latin American, Caribbean and Latinx Studies, offered through UC's College of Arts and Sciences.
2
UC to host symposium on socially just community research
Event: March 5, 2021 9:30 AM
On Friday, March 5, The Cincinnati Project (TCP) will host its seventh-annual symposium titled "The Art and Science of Socially Just Community Partnered Research," sponsored by UC's College of Arts and Sciences and The Taft Research Center. Director of the Center for Culture-Centered Approach to Research and Evaluation (CARE) Mohan Dutta will deliver the keynote speech. Based in New Zealand, CARE is a global organization dedicated to developing community-based solutions for social change, advocacy and activism, inspired by the conviction that health is a human right. Founded in 2016, TCP unites researchers from UC's College of Arts and Sciences with community partners to benefit marginalized communities in Cincinnati, tackling economic, race, gender and health issues. Past TCP research has focused on high eviction rates in Hamilton County, resulting in city legislation to protect the rights of renters through an eviction prevention plan. In addition to the keynote speaker, the symposium will include discussion panels from area organizations such as Housing Opportunities Made Equal (HOME), the Urban League of Greater Southwestern Ohio, the Center for Closing the Health Gap, and UC faculty researchers. Topics will include ways in which community-based research can be conducted in socially just ways, in order to benefit the communities it is designed to serve. The symposium will be held virtually via Zoom from 9:30 a.m. to 1:30 p.m., and is free and open to the public. For more information or to register, please visit The Cincinnati Project.
3
UC student body leaders use platform to empower others
October 28, 2021
University of Cincinnati student body leaders have taken on a full slate of undergraduate activities, including classes, studies, Bearcats games and leading student government for UC. Elected as president and vice president earlier this semester, the students set to work delivering on their platform of diversity and inclusion, sustainability, campus spirit, mental health and accessibility.  Initiatives so far include a Mental Health Advocacy Week, a career-ready clothing drive and civil discourse training.
Debug
Query for this