Lindner student's startup is helping other student businesses get started
Neoteric Solutions is partnering with the Center for Entrepreneurship
Preston Rhodes has held a long-standing interest in digital assets. The third-year finance major founded the UC Cryptocurrency Club nearly two years ago and recently interned with a blockchain startup.
Over the summer, Rhodes came across a software as a startup (Saas) business model that piqued his interest, leading to the founding of his first company, Neoteric Solutions. Neoteric helps businesses engage customers in a timely fashion and improve customer experience with website development, text automation, customer relationship management and other technologies.
After Rhodes — a Cincinnati native who grew up in Anderson Township — acquired initial clients in his hometown, he approached Jaden Walton, student entrepreneur-in-residence for the Center for Entrepreneurship.
"He looked at what I was offering and said, 'This looks like it would be a great addition to the program. What if we purchased more of an institutional subscription from you, and you could set up these systems for student businesses and student organizations that might need it?" Rhodes recalled. "We signed a contract, and I hold office hours in the (Kautz) Attic once a week where I meet with students, and we run through their business model or their student organization."
Rhodes' weekly office hours occur on Mondays (1-2 p.m.) and Wednesdays (5-6 p.m.) in Lindner Hall's Kautz Attic. The Center's first iteration of its "Meet the Entrepreneur" series on Nov. 17 in the Kautz Attic from 6-7 p.m. features Rhodes, who will discuss founding a company as a student, the daily commitments of an entrepreneur and answer audience questions. The monthly Meet the Entrepreneur event will highlight a UC student or alum who started a company or works as an intrapreneur (an employee tasked with developing an innovative idea).
Kate Harmon, executive director, Center for Entrepreneurship, El and Elaine Bourgraf Director of Entrepreneurship, said Rhodes' reputation as a leader and experience with the UC Cryptocurrency Club supplied enough credibility for the Center to enter a partnership with Neoteric.
"The quality of his product and his ability to offer reliable customer service was a compelling proposition for us to invest resources in so that we can provide UC students with a beneficial resource for their entrepreneurial growth and development," Harmon said.
Assisting other student entrepreneurs
Cooperation between Neoteric and the Center for Entrepreneurship has furnished free resources to students operating small businesses and organizations via 100-plus website templates, automation tools, booking calendars with SMS text message reminders, marketing software and more.
When Rhodes first approached Walton, the latter initially wanted to grow Neoteric as "fast and efficiently as possible."
"However, when I started working with other students, I found myself and the students I work with needing web services and asking for the exact things that Preston had to offer," Walton said. "With that, I thought it would be more than perfect that Preston and his services would be backed by the university to help give him the credibility he deserves when pitching to potential clients, and UC students get the resources that they need provided to them by another student entrepreneur. It comes full circle when entrepreneurs support other entrepreneurs to grow and support the community."
When Preston came to me, he was just starting out his first business venture and was rough around the edges. But when we met week after week to develop himself and his company, he was more than willing to learn and work as hard as was needed to achieve his goals.
Jaden Walton, student entrepreneur-in-residence, Center for Entrepreneurship
Rhodes already has aided students founding a range of businesses, from car detailing and photography to pressure washing and piano lessons.
"There are a lot of students out there with a lot of great ideas that don't know how many resources that Center for Entrepreneurship has — including my company — that can help them start their business," Rhodes said. "And I hear a lot of great ideas from a lot of different business students, but not many of them are actually taking action on it or taking advantage of the resources offered, whether that's funding or a platform like mine."
Thriving outside of his 'comfort zone'
Rhodes already has reached his initial goal of 10 clients, each of whom pays a monthly subscription fee for Neoteric's digital products and services. 
"I knew that that there were a lot of business owners out there that either don't know how to implement the technology solutions that I offered or that they didn't know how to do it themselves," Rhodes said.
But in order to access those untapped business, Rhodes had to literally and metaphorically stray outside of his comfort zone.
"When you start a business — especially when you're going to be selling a product, and whether it's physical or digital — you're going to have to talk to people. Talking to as many people as you can about what you do is the most important part of growing your business," Rhodes said. "Getting lunch with a 50-year-old business owner is something that you're going to be nervous for, but being uncomfortable allows you to mess up, grow and learn more about your business. 
"One thing that I've also learned is that business owners are everyday individuals like you and me, and that talking to them like everyday people and making that strong connection is very important for retaining clients and managing your relationship with them."
Rhodes is quick to note that that Center's support has lent him cachet with potential clients that other companies in his orbit may not possess.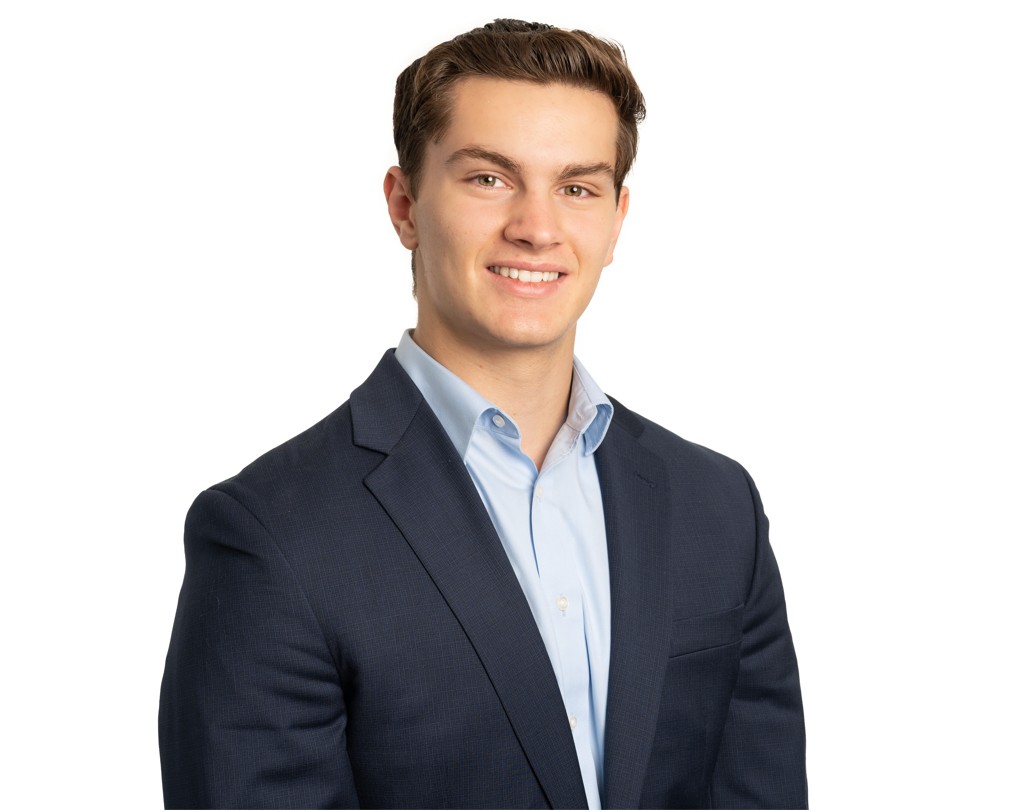 "I can say, 'I am a UC student interested in helping your business. I'm partnered with the Center for Entrepreneurship, offering my resources to students to help them. Beyond this, I'm looking to work with business owners, and I think that your business would be a great fit,'" Rhodes said. "Being able to say that I have a (partnership with the university) has helped me immensely in terms of communicating a sales approach."
When looking for a sustainable venture, Walton isn't searching for a "good idea or business." He's looking for an adaptable entrepreneur like Rhodes open to advice.
"When Preston came to me, he was just starting out his first business venture and was rough around the edges. But when we met week after week to develop himself and his company, he was more than willing to learn and work as hard as was needed to achieve his goals," Walton said. "With his ability to adapt and being a very hard worker, he has grown his company and himself to be a more than successful entrepreneur — and still finds time to manage his classes."
Featured image: Preston Rhodes in Lindner Hall's Kautz Attic. All photos of Rhodes by Danielle Lawrence.
Meet Preston Rhodes
The Center for Entrepreneurship's inaugural edition of "Meet The Entrepreneur" features Preston Rhodes on Nov. 17. The fireside chat and Q&A session will last from 6-7 p.m., and delve into Rhodes' founding of Neoteric Solutions, his day-to-day activities as a student entrepreneur and more.