UC welcomes largest global class ever
Record far exceeds past enrollments, led by surging graduate numbers
The University of Cincinnati welcomed its largest-ever international class as part of its record fall enrollment.
The arrival of 1,547 new students tops the pre-COVID peak of 1,107 in 2018. It eclipses even the arrival of 1,224 in fall 2021 that included a backlog of students who had deferred their enrollment or begun their studies online from home during the pandemic.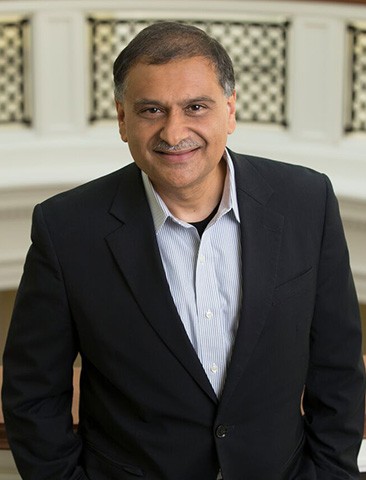 As educational institutions and governments around the world observe International Education Week this November 14-18, the release of annual statistical reports continues to clarify the evolution of higher education globally through the past decade of demographic, market and political shifts and—most of all—through the dislocations of the COVID pandemic.
The recovery from the pandemic continues strongly across the country, and new enrollments have reached pre-pandemic levels, largely due to a rise in the number of new graduate students.
Total enrollments remain below the 1 million-plus the United States saw in peak years, however, and increases have been concentrated at leading universities.

At UC, a record-breaking 4,251 international students joined UC's record-breaking fall 2022 enrollment of 47,914.
"We are overjoyed to welcome these students, who have come so far and will go so far," said Vice Provost for International Affairs Raj Mehta. "The last few years have shown us how vital their courage is, and this new generation of international students inspires our whole community."

We are overjoyed to welcome these students, who have come so far and will go so far.
Raj Mehta, Vice Provost for International Affairs
The major report updated this week is the Open Doors report, published by the nonprofit IIE: International Institute of Education and the U.S. State Department.
This week's publication covers statistics reported for the previous academic year, 2021-22.

UC has already submitted its fall 2022 data for next year's report, however, and the numbers cited at the top of this story come from that current data set.
A preliminary snapshot that accompanies the main Open Doors report offers some sample national data from the current semester that permits a partial but less time-lagged comparison.
National and UC statistics
It's apparent from the Open Doors data that international education in the United States continues to rebound from the massive disruptions of the past two years, though the gains are not evenly distributed.

Across the United States:
Total enrollments (including students in the United States for Optional Practical Training, work opportunities that student visas permit after graduation) increased 9% this fall.

The full 2021-22 report shows a huge rebound, 80%, after the 2019-20 drop in new enrollments. This returned new enrollments to pre-pandemic levels.

Total enrollments rose 4% that year from the losses of the early pandemic.
The gains were concentrated at leading universities, however, and remained below the peaks of 2016-18.
Grad students coming to the United States surpassed undergrads for the first time in 2021-22, with a growth of 17%. Undergraduate enrollments continued to decline slightly, though first-year undergraduate enrollment increased.
China still led in sending students to the U.S., though in smaller numbers. The number coming from India, the second-largest country of origin, increased 19% in 2021-22.

Here at UC
UC welcomed its largest new student enrollment ever in fall 2022, up 26.4% from fall 2021.

The total 2022 international population at UC, including students on OPT, is also the largest ever, at 5,346, up 19% from last year. The total of currently enrolled students, 3,942*, tops the highest enrollment ever reported to IIE for Open Doors.

Based on records kept for the National Center for Education Statistics, UC's 4,251* enrolled international students represent the largest percentage of the UC student population ever this year at 9%.
International enrollment in graduate and professional programs is typically 2 to 1 compared to undergraduate enrollment at UC, though undergrads outnumber grads nationally. The recent surge in graduate enrollment has been visible at UC: both doctoral and master's enrollments UC reported to IIE for fall 2022 are the largest ever, as is the number of students on OPT.

The undergraduate enrollment for 2022 is also UC's largest ever.
While China remains in first place as the country of origin for international students in the U.S., at UC, India leads, with 986 of the 1547 new students coming from that country. Vietnam, Nepal, Nigeria, France, South Korea, Ghana, Iran and Sri Lanaka round out the top 10 at UC.

*Enrollment counts reported to IIE/the U.S. State Department differ from those reported to NCES/the U.S. Department of Education because the agencies count slightly different categories of students, such as DACA students or those studying from abroad.

How it started, how it's going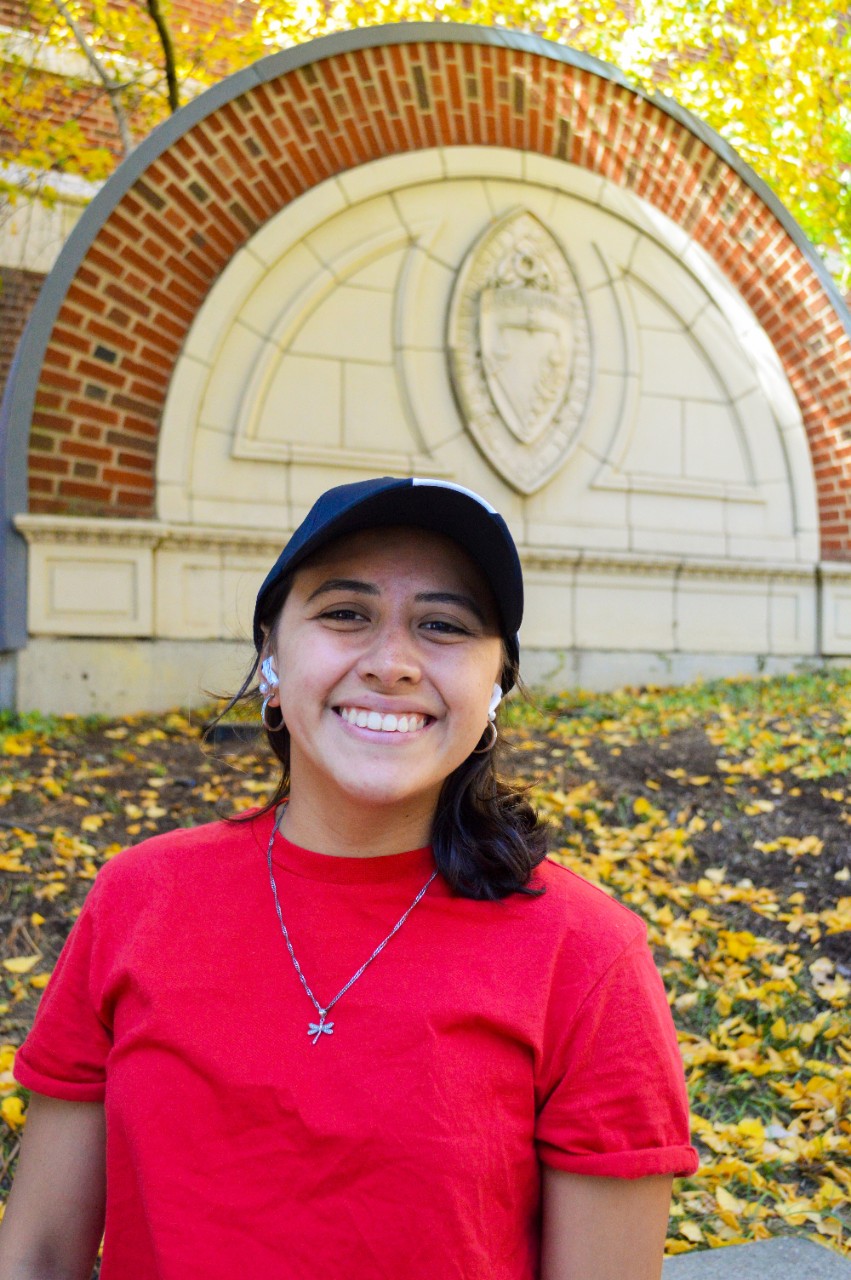 "I applied to UC—I didn't apply to any other universities because I was like, UC or nothing," said Luisa Lopez, a freshman public relations major from Colombia who had never even heard of Cincinnati before she began her university search and Googled the best world cities to live in.
"Then I saw something about the co-op. I've never heard that. Wow, you can work while you study. Also, the scholarship they gave us was really good. I mean, the balance between the tuition and the co-op program and how you would graduate with a real experience. I was like, worth it. I'm going. And I told my mom, because I always tell my mom everything, you know?"
Now that she's here in Cincinnati, Lopez has found that the university she tried to imagine is bigger and better than she had dreamed.
"You see it in photos—it's hard to imagine myself in a place like that. It doesn't really look like that place exists. And then I got here—yeah, it does. It's really big, but it really seems like home. When I walk through campus or when I go to concerts or my dorm. I feel like I'm from here."
She finds her professors in the College of Arts & Sciences accessible, open to questions and ready to connect with interested students. She's amazed by the wealth of resources they make sure their students know about.
And she is making friends.
"It's overwhelming, in a good way. I have been bombarded with friends and people from other countries. You get to know so many stories and cultures. Not just international students, but also students from here. You actually find out that there are different cultures inside of America. I would tell my friends, if you really want to get a view of what the world looks like, come to UC."
I would tell my friends, if you really want to get a view of what the world looks like, come to UC.
Luisa Lopez, UC freshman from Colombia
A step in the right direction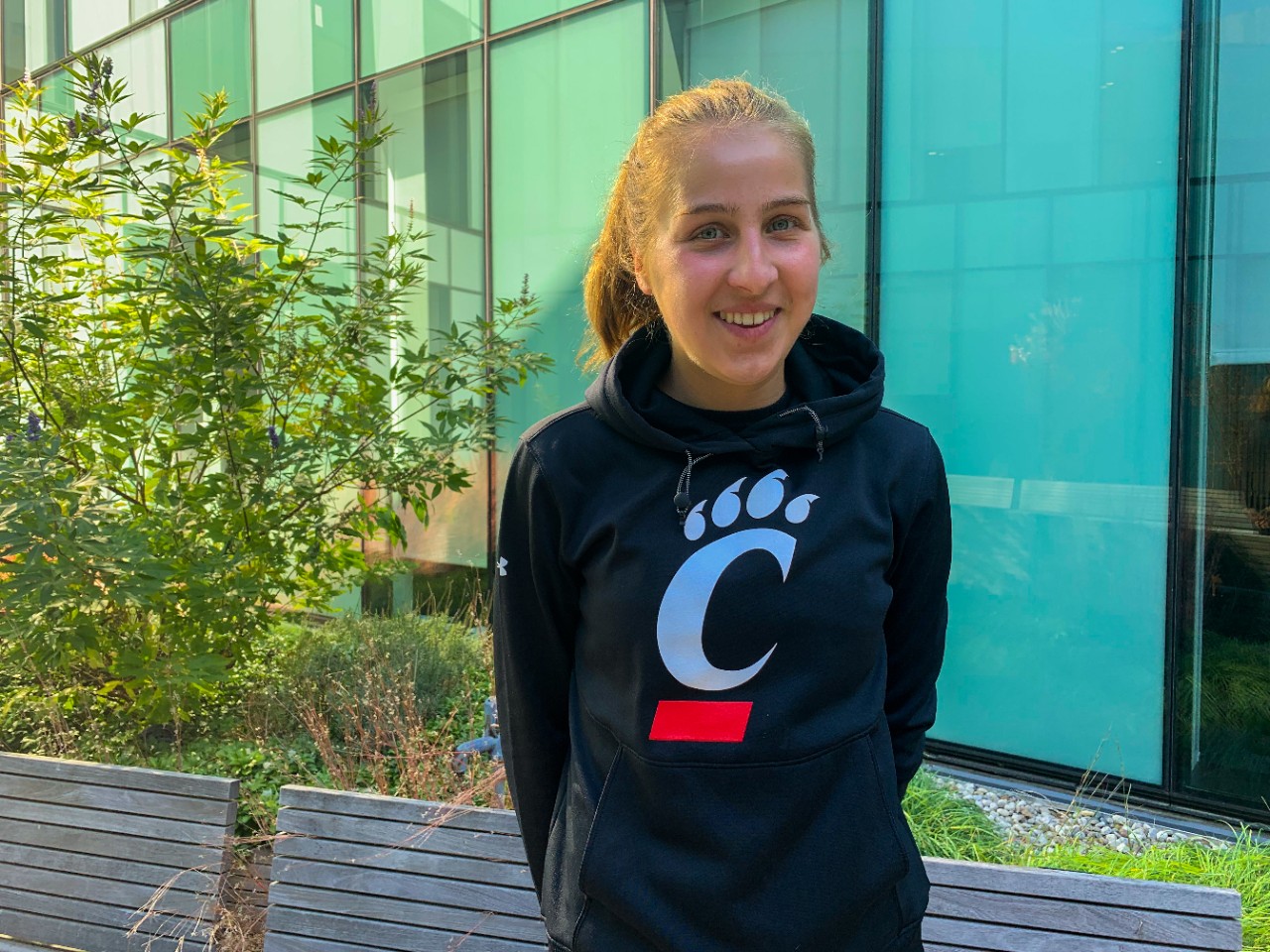 Renee Sijbesma, MBA student in the Carl H. Lindner College of Business, changed directions to come to UC.
She did her bachelor's degree and began a master's studying technical medicine in her home country of the Netherlands but was not sure she wanted to work in a hospital.
"Technical medicine is something special, because you can also work for companies for medical devices or some consultancy work. Now I was like, yeah, if I want to do that, then I really need some more business background."   
A student athlete—Sijbesma is a runner who specializes in 3-10K distances—she began looking at the United States for a program that could complement her earlier studies and allow her to develop her athletic skills as part of a team.
"That's the main reason why I came to the U.S. for my sport, because you have the opportunity to do it with a team." In the Netherlands, track athletes compete individually.
"I got in contact with a lot of coaches from different universities. And Cincinnati was the first place that I really got in contact with the coach, and she was really nice and really happy and excited for me to come here. I was looking for degrees to do, and the contact was really easy. They were helpful and they were responding very quickly—everyone for the team but as well for the program. If you get real answers, and they are really wanting to help you, that feels really good."
Unfortunately, Sijbesma suffered an injury before arriving at UC.
"But everyone was saying to me it's gonna be okay, and everyone has had an injury before. And now in practice, if some somebody has a hard day or it's not going as easy as it seems before, then everyone is cheering for each other, and everyone is so happy that you're there and that you're running. So yeah, that's really good."

Everyone is cheering for each other, and everyone is so happy that you're there.
Renee Sijbesma, UC student from the Netherlands
Sijbesma says she adapted pretty quickly to her new program of study. She was surprised by how international UC's campus is and thinks experiencing that is an advantage of coming to a US university.

"In the first weeks, I was like, I don't know if that if these people are going to be my friends.  But they are so nice. And we're doing things together outside class as well. We're gonna do a trip with all the people for Thanksgiving, because there are a lot of international people so nobody's going to family. So we're just going on a trip."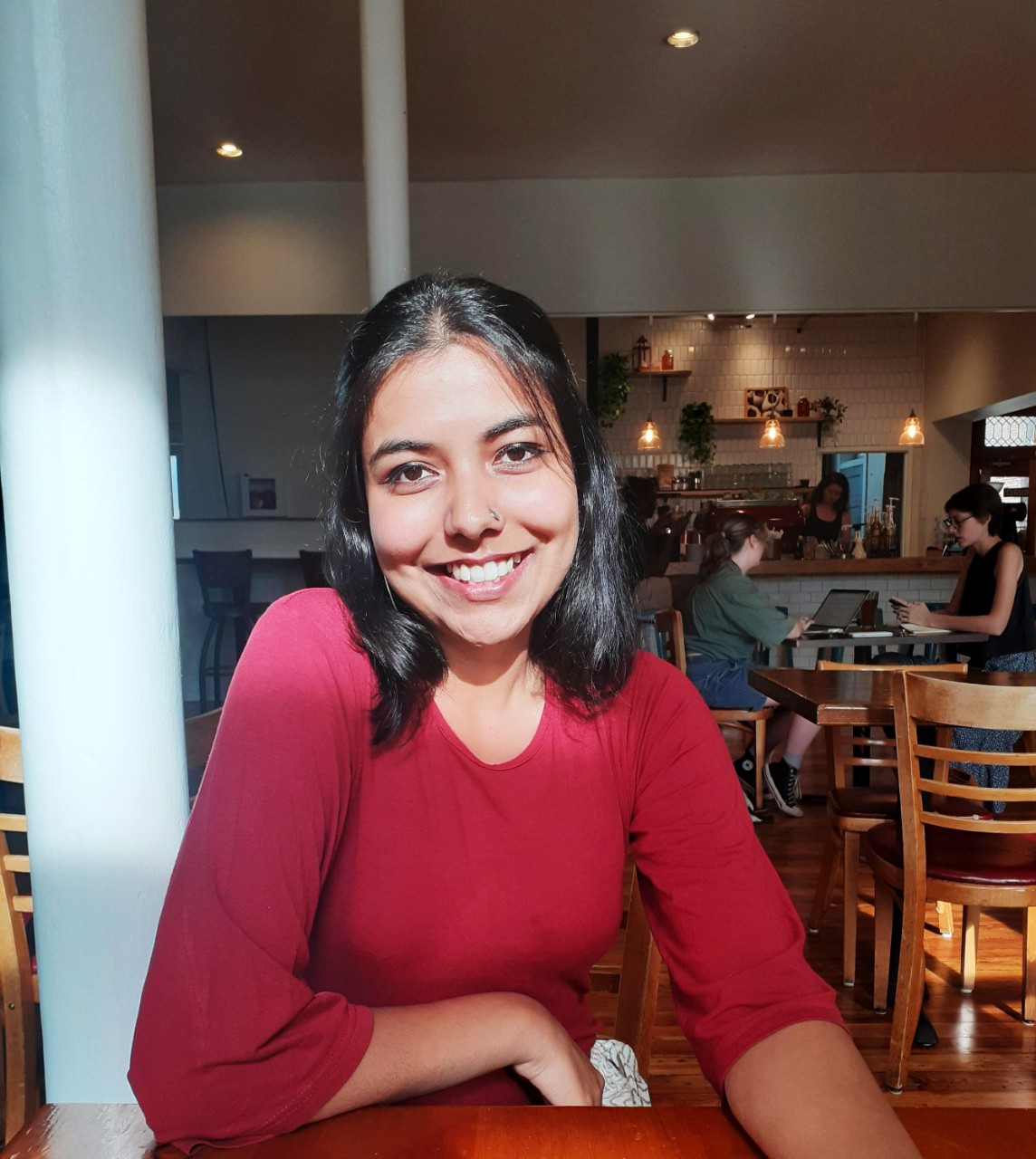 For first-year doctoral student Anuracti Sharma, it was the world-class research faculty in her unique field of interest that drew her to UC's College-Conservatory of Music.
Sharma, a musician from India, has recorded her own music, worked as a manager and music researcher and in the film industry. 
After completing a master's in a humanities program, for which she wrote a thesis on the folk music of Rajasthan, she is excited to continue her research within a school of music and with a leading scholar of ethnomusicology, CCM Professor Stefan Fiol.
"Professor Fiol has been the reason that I came here. His mentorship has been wonderful.
"I'm here to study the folk music traditions of India and probably see how they're evolving in the digital spectrum today.
"My advisor—potential adviser, eventually—has had immense work done in the Himalayan folk traditions of India. He worked on the drumming techniques of Himalayan music. His entire work of so many years was very inspiring to me."
His entire work of so many years was very inspiring to me.
Anuracti Sharma, UC doctoral student from India
She appreciates that her new school is interdisciplinary in its approach, international in its fields of study and strongly tied to the larger campus community.
"CCM has always been a conservatory which has focused on Western music tradition, but the faculty that I've met, got the chance to be in their classes—I can see that there's so much of non-western traditional music being explored and understood. I love that exchange, musical exchange, happening internationally.
"It's a very community-oriented university compared to a lot of others that I looked at where it was very isolated, just a music department. But here I felt I had so many more opportunities to explore, with the film studies, film department and music department working so closely.
"I just love being on campus. Everyone here is doing so many things at one point of time, which is very exciting. And the fact that there are so many celebrations for each culture, I'm loving that, that's so important. And there's representation of all kinds of people."
She sees a lot of opportunity at UC and in Cincinnati for the rising generation of young Indian students like herself.
"Cincinnati is a very growing city. It has so many opportunities in terms of work. And I feel that UC is working in tandem with a lot of business organizations and companies, which allows students to look outside and plan their futures better. So, UC would be a wonderful place because the advice and mentorship given here is very wonderful.
"I get the best of both worlds. So I'm excited."
International education: A major U.S. export
.Besides the opportunities that international education offers to the students who come here to UC and the global experiences their presence on campus offers to their U.S. classmates, the exchange benefits the U.S. economy.
International education is one of the largest U.S. service exports. NAFSA: Association of International Educators this week updated its interactive statistical tool that calculates the economic value of international students to the U.S. economy and to individual states and congressional districts.
The report estimates that international education contributed $33.8 billion and 335,423 jobs contributed to the U.S. economy in 2021-22, although this still falls below pre-COVID levels.
Ohio remains in the top 10 states to benefit, with an estimated $1 billion boost and 9,293 jobs in higher education and fields beyond, including accommodations, dining, telecommunications and health insurance.
Find yourself here. Discover what's Next.
Student interviews by Kathleen Hornstra and Natalie Ochmann
Featured image at top: UC students Ashwin Chaturvedi (India), Uchenna Mbadozie (Nigeria), Shipra Rai (India) and Mayowa Ojumah (Nigeria) | Photo/Natalie Ochmann
1
Hong Kong to UC to New York City
July 24, 2020
Mark Woo came to Cincinnati from Hong Kong when he was 17 years old. Now, he is set to graduate from UC next May with both bachelor's and master's degrees in architectural engineering.
2
Return to India amid quarantine has advantages
June 4, 2020
UC international design student, Reeha Das, regretfully travels back to her hometown in India amid UC's COVID-19 campus shut down. While navigating through the chaos of change she finds her inner strength along the way. The uncertainty of transitioning to all online classes leads to tapping into new talents for improvising — skills she will build on in all aspects of her life going forward.
3
UC Answers: Why is giving back so important?
February 17, 2021
Francesca Gottardi has served countless hours with the Urban Morgan Institute for Human Rights at the University of Cincinnati College of Law, including in Georgia where she fought for women's rights.
Debug
Query for this