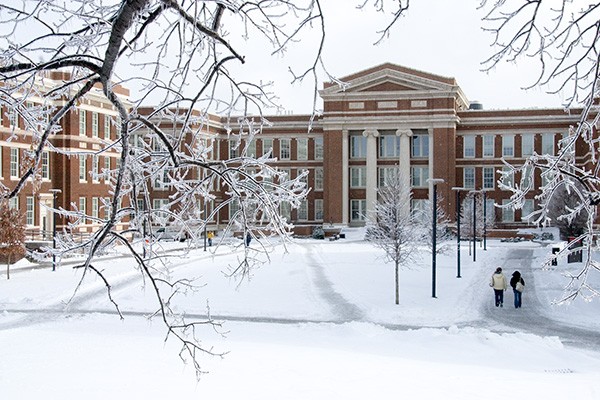 UC Enrollment Services provides students with ideas about holiday gifting
Spreading the Holiday Cheer Without Breaking the Bank
So your exams are done, and you're excited about the holidays. You've been good all year, so you should expect some major gifts, right? But 'tis the season to also give; so, you need to have a plan. Let's see how you can spread the cheer without breaking the bank.
This is a big one because time is a lot like money — there's only so much to go around. Now is the perfect time to spend the season with them. Express your love by continuing to make memories with each other. Grab a cup of hot chocolate and talk about the good times that you've had together. Go look at holiday lights. The Cincinnati Art Museum is beautiful during the holidays — and it's free.
How cool is it to receive something green and alive for the holidays? You obviously can't do it this year, but you can certainly do it next. Buy a pack of rosemary seeds in the spring and plant them in a pot. Decorate the pot festively and keep an eye on it until the next holiday season. Nothing is more special than giving a plant grown from seed as a gift. So much toil was involved. That doesn't come from a store.
If you're good at painting, paint a portrait of your loved one. Are you a great chef? Cook the meal of a lifetime for them. Making memories is better than anything store-bought, plus, you get to spend time eating with them to boot. Think about what you're good at. Then, decide how you can gift that.
Who doesn't like getting a small tin of holiday cookies? Seriously. Making them is half the fun as well. Pick out your favorite recipes online, get the ingredients, go to the dollar store and get some cheap tins. You could make a lot of gifts that way.
Make or buy a cheap card and be creative. Are you good at calligraphy? Deck that card out! Write a silly message, joke or a fond memory to brighten their day. Put glitter in it! No matter who you are or where you're from, everyone loves getting a card in the mail.
As you will hopefully receive a lot of presents this season, please remember to also spread the cheer. But do so, responsibly. It's the thought that counts. There are many inexpensive gift ideas out there, so there's no reason to break the bank.