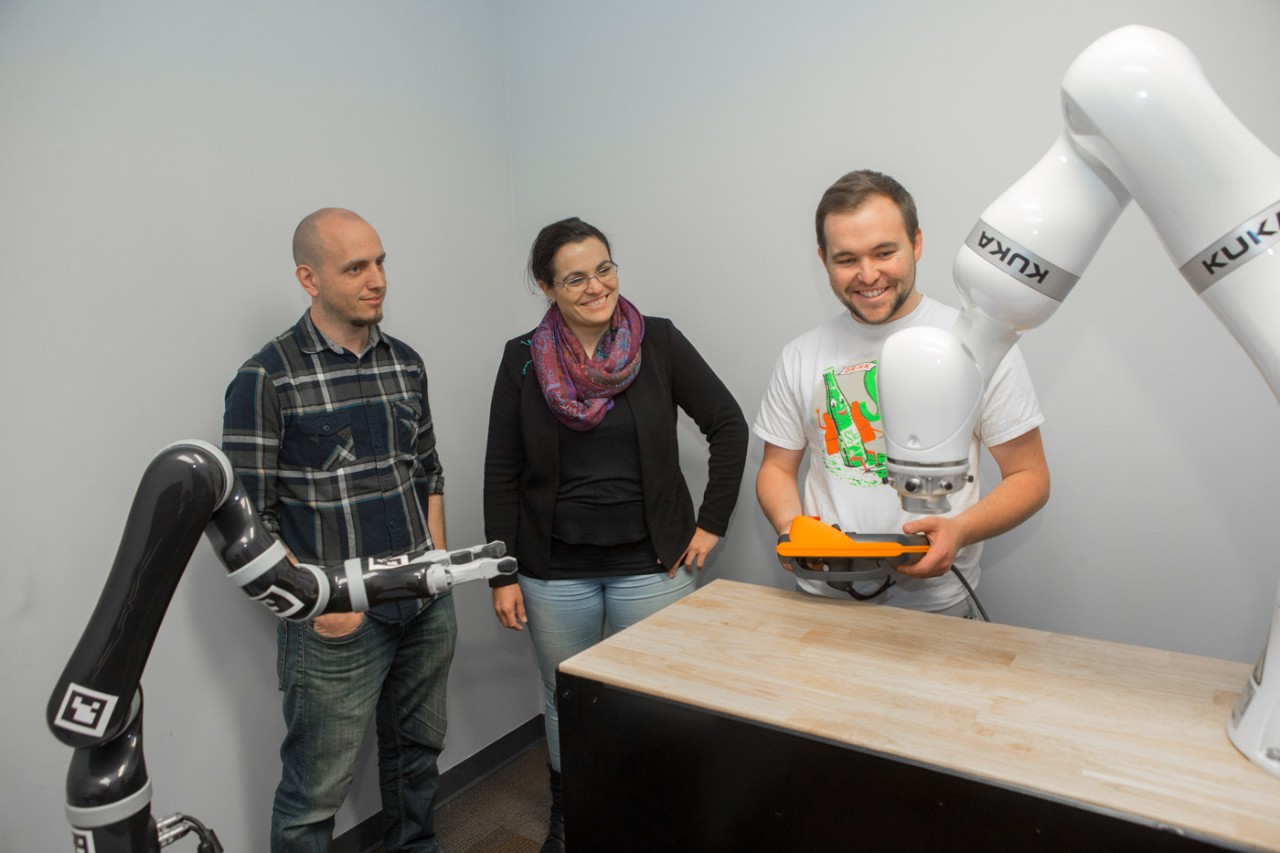 New UC institute looks ahead to 'Industry 5.0'
UC will harness collective talent across campus to help companies solve new challenges
A new institute at the University of Cincinnati will help industries solve some of their most pressing technology issues.
UC College of Engineering and Applied Science professors Manish Kumar and Sam Anand created the Industry 4.0/5.0 Institute to harness UC's collective talent across colleges to benefit businesses such as Siemens and John Deere.
The institute's name is a nod to the fourth industrial revolution taking place in the United States. It's part of UC's new Digital Futures initiative.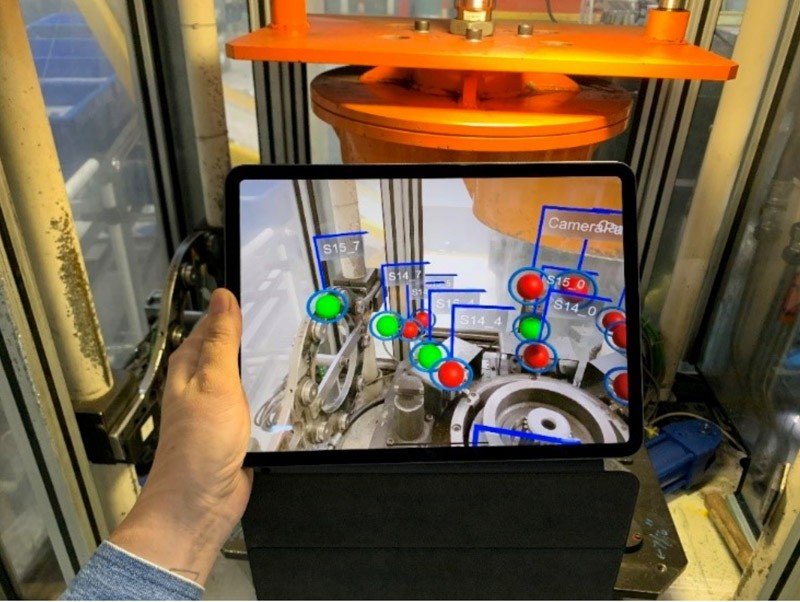 "The fourth industrial revolution started around 2010 because of artificial intelligence and other new technologies," Kumar said.
And with the speed of technological advancements, Industry 5.0 is on the horizon, he said.
The institute has a similar model as the National Science Foundation's successful Industry/University Cooperative Research Center at UC, in which clients pay membership fees that support research geared to solving real-world industrial challenges.
One example is creating a safe workspace for people in a world that is becoming increasingly reliant on robots, artificial intelligence and automation.
Besides Siemens and John Deere, the institute is working with clients Kinetic Vision, Ethicon, Stress Engineering and Innovative Numerics.
The institute's industrial advisory board, comprising of representatives from its member companies, selected the first five research projects, which draw from three colleges at UC and will examine related issues in depth.

UC aerospace engineering professor Kelly Cohen and Tamara Lorenz, who holds joint appointments in engineering and psychology, will examine how to inspire more trust in industrial artificial intelligence. 
"People don't trust the resilience of AI as much as they might that of a human," Kumar said.
Lorenz also will look at the effectiveness of immersive virtual reality training compared to traditional training with UC associate professor Ming Tang in UC's College of Design, Architecture, Art, and Planning.
Kumar and assistant professor Michael Alexander-Ramos will work on separate projects involving "digital twins," virtual representations of people or machines that are used to study safety, productivity and efficiency.
Kumar is creating "human digital twins" to study motion modeling of people in concert with machinery. These virtual simulations are known as the industrial metaverse, and they're creating safer and more productive workspaces.
We want to be a one-stop shop for businesses. We can bring in diverse expertise to solve these common problems that industries face.
Sam Anand, UC Industry 4.0/5.0 Institute
Kumar and Anand teach in UC's Department of Mechanical and Materials Engineering.

Anand has studied additive manufacturing and manufacturing systems optimization. He has worked extensively with technology innovator Siemens to develop virtual simulations and predictive algorithms that can anticipate a manufacturing factory's ebb and flow, from optimizing productivity to predicting when a machine likely will break down. They use tools such as augmented reality goggles that add information or simulate situations in real-world settings. He is using virtual reality in design and manufacturing.
"I'm a manufacturing guy. The industrial metaverse has relevance for new model factories," Anand said.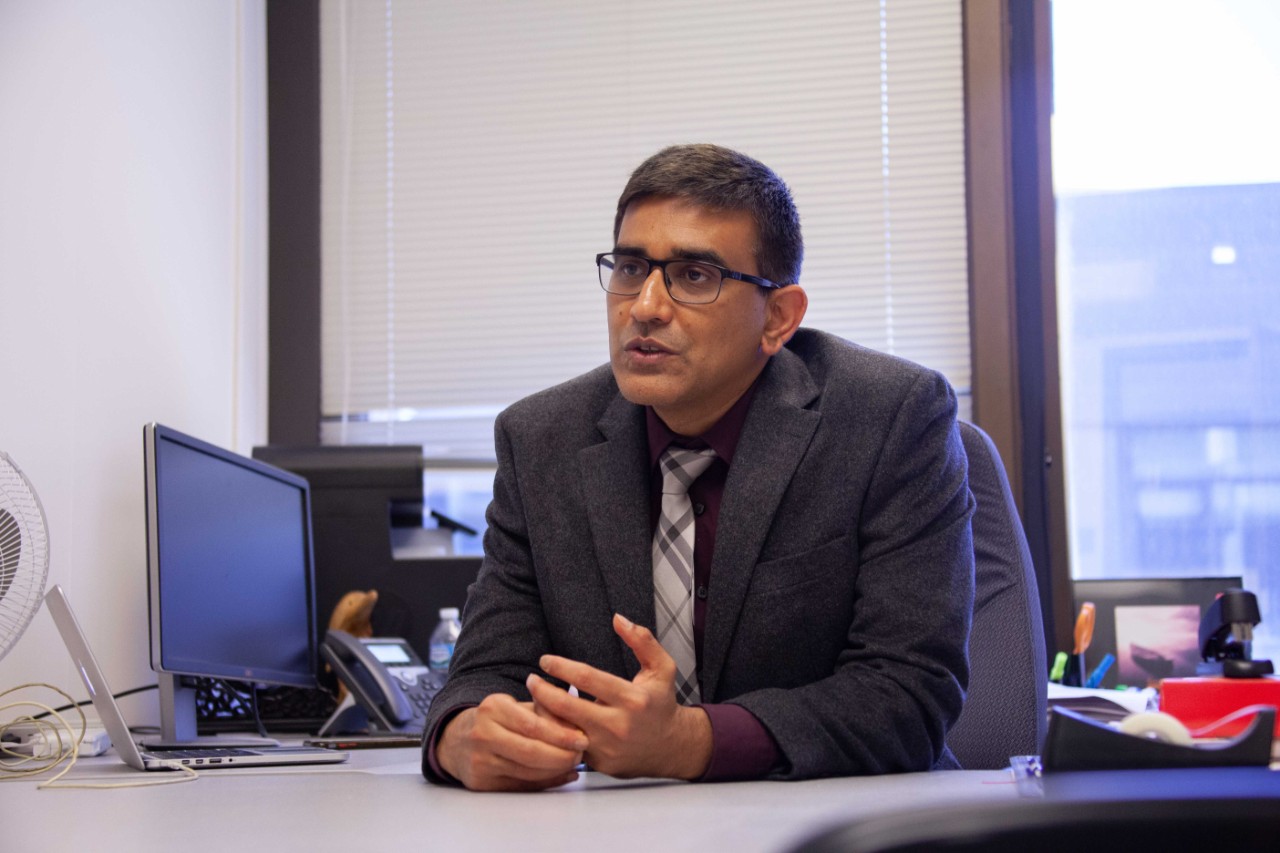 Anand will use virtual and augmented reality to visualize part designs and processes used by smart machines using cloud integration. Anand also will develop human-machine digital twins for smart manufacturing tasks on the factory floor.
These tools can be used to study how people can work more safely alongside robots or machines or even how an entire production line works in concert with maintenance schedules, suppliers and employees.
"We want to be a one-stop shop for businesses. We can bring in diverse expertise to solve these common problems that industries face," Anand said.
Kumar said the timing for such a partnership is good because of the recent push by the Biden administration to spur manufacturing in the United States. Intel Corp. broke ground this year on a new semiconductor manufacturing plant in Ohio.
"To make these companies profitable and competitive, you need to embrace new technologies. You need to have workers properly trained," Kumar said.
UC is well positioned to help businesses with these new challenges, in part because of its long relationships with companies around the world through its top-ranked co-op program, Kumar said. UC created the first co-op in 1906 in which students spend part of the year in the classroom and the rest of the time working for employers in their chosen field. It's a model that has been copied by universities around the world.
"UC has more than 100 years of close collaborations with industry through co-op," Kumar said.
And the institute is reaching out to experts across UC's colleges as part of the innovative collaboration.
"Our success will be judged by how many faculty members come together in these projects — being a truly collaborative institute," Kumar said.
Featured image at top: UC associate professor Tamara Lorenz works with students in a robotics lab. Her new collaboration on artificial intelligence was selected among the first research projects for UC's new Industry 4.0/5.0 Institute. Photo/Joseph Fuqua II/UC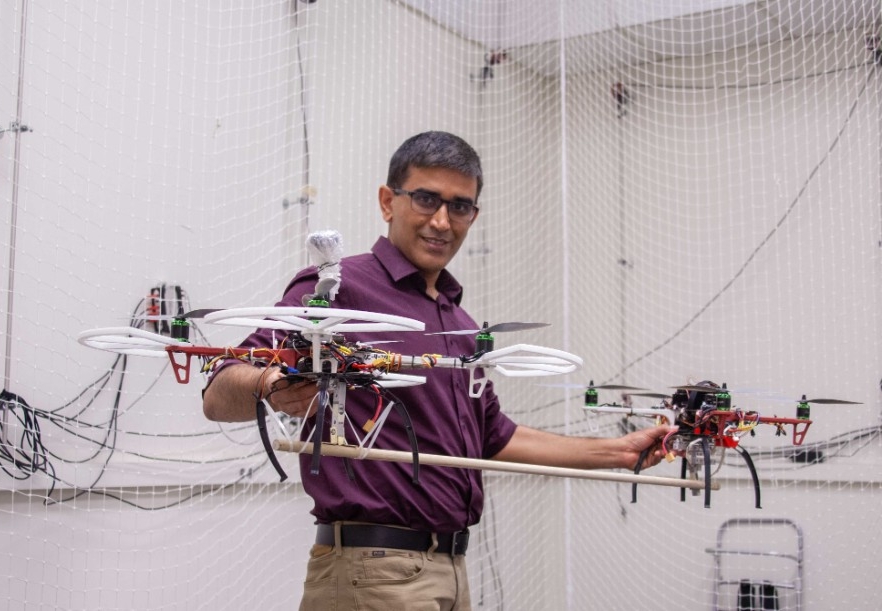 Impact Lives Here
The University of Cincinnati is leading public urban universities into a new era of innovation and impact. Our faculty, staff and students are saving lives, changing outcomes and bending the future in our city's direction. Next Lives Here.
1
Clifton Court Hall grand opening garners detailed media coverage
September 20, 2023
The University of Cincinnati celebrated the opening of Clifton Court Hall on Tuesday, Sept. 19, with a ribbon cutting, attended by approximately 200 administrators, faculty, staff and students. The event was covered by multiple media outlets.
2
UC offers new social justice, Latin American studies degrees
October 7, 2020
University of Cincinnati students can now enroll to earn a Bachelor's degree in two new humanities programs: Social Justice, and Latin American, Caribbean and Latinx Studies, offered through UC's College of Arts and Sciences.
Debug
Query for this