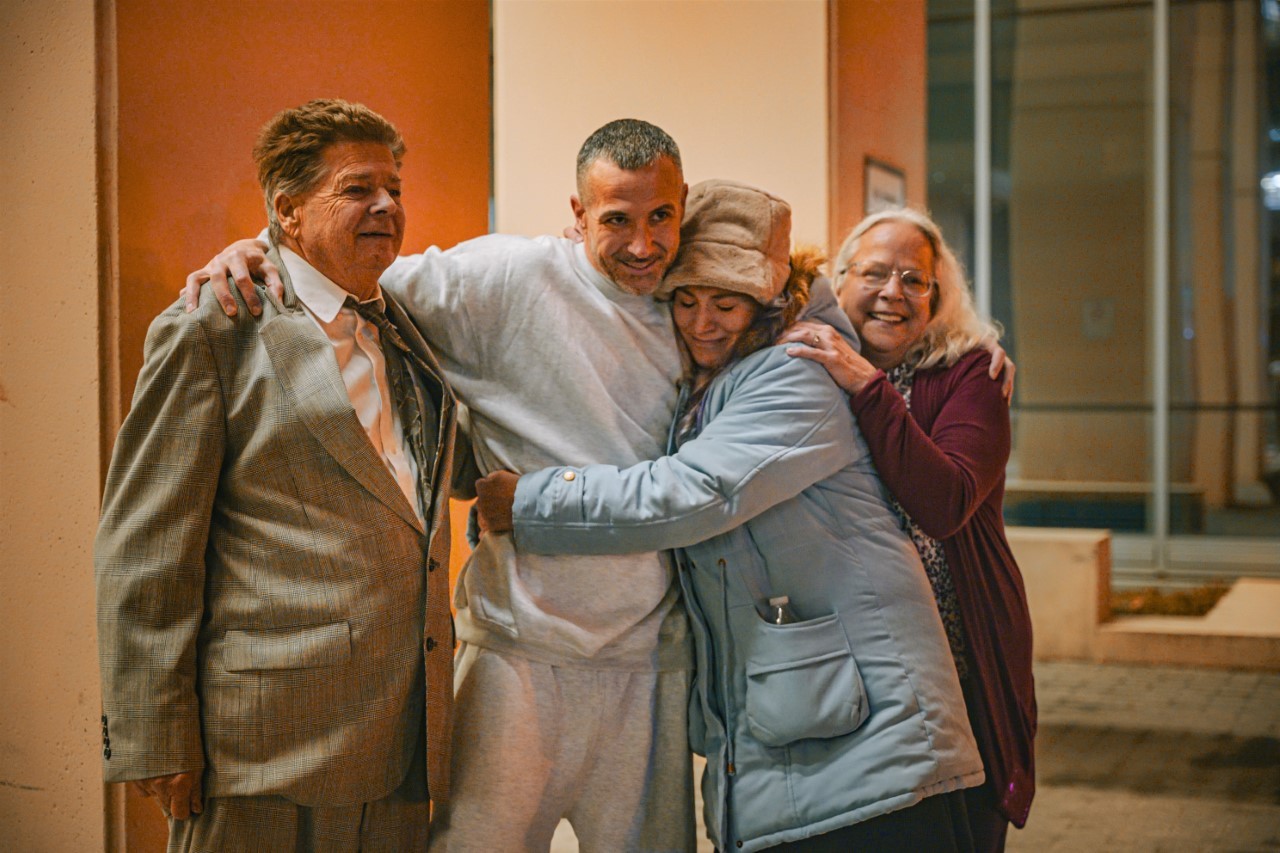 The Ohio Innocence Project at UC helps free 37th client
The Ohio Innocence Project at Cincinnati Law, the Center for Integrity in Forensic Sciences, and attorney Jim Owen announce that Judge Jeffrey M. Brown, Franklin County Court of Common Pleas, overturned the wrongful conviction of their client Alan Butts on Thursday, December 8, 2022. This ruling led to the release of Butts who served nearly 20 years in prison for a murder he did not commit. Butts is the 37th client in OIP's 20-year history and third person in 2022 to gain freedom due to the work of the OIP.
In 2003 Butts was convicted in the death of the two-year-old son of his girlfriend, a death authorities and medical experts at the time attributed to violent shaking. Butts faithfully maintained his innocence during the trial and throughout his years of incarceration. Interestingly, at least 26 cases of wrongful conviction around the country have been tied to what was once known as "Shaken Baby Syndrome". Now called  "Abusive Head Trauma," the Centers for Disease Control defines it as "a preventable and severe form of physical child abuse that results in an injury to the brain of a child. It is caused by violent shaking and/or with blunt impact, resulting in injury that can cause bleeding around the brain or on the inside back layer of the eyes."
Many years ago, babies and young children who died with certain types of bleeding within the head and little or no evidence of external injury were thought to have been shaken violently. The culprit was believed to be the last person with the child. Today, much more is known about the variety of conditions that can lead to findings once thought to be symptomatic of shaking. For example, genetic conditions, infections, other diseases, accidents, strokes, bleeding disorders, and more can be the source of this type of bleeding or injury. Noted Judge Brown in his November 14 ruling on this case, the understanding of injury and death attributed to Shaken Baby Syndrome has changed radically since Butts's conviction in 2003.
Throughout his ordeal, Butts was supported by efforts of OIP Clinical Professor Donald Caster, who litigated the case; Katherine Judson, executive director for the Center for Integrity in Forensic Sciences and one of the nation's foremost legal experts on shaken baby syndrome; and Jim Owen, Butts's longtime attorney who helped Butts share his story.
Special thanks to the OIP student fellows who worked on this case over the years. This includes alumni Bennett Herbert '22, Rebecca Rhein '22, Chloe Greenawalt '21, Antwaunette Rzauliyez '21, Dana Musial '20, Melissa Berry '20, Brian Daniels '14, and Emily St. Cyr '14; third-year law students Greg Gerbus and Hannah Bogaert; and second-year law students Sarah Froelich and Gianna Valentic.
The Columbus Dispatch covered the story: "Columbus man released on bond after new trial granted in 2002 'shaken baby' case".  
About the University of Cincinnati College of Law
Founded in 1833, the University of Cincinnati College of Law, home of the Ohio Innocence Project, has the distinction of being the first law school west of the Alleghenies. From humble beginnings 175 years ago in a room above Timothy Walker's law offices to its home today, Cincinnati Law has been on the leading edge of legal education. Thousands of lawyers have graduated from the law school, and about one-third practice in the Greater Cincinnati community, working in all areas of the law. For more information about the College of Law, visit www.law.uc.edu.