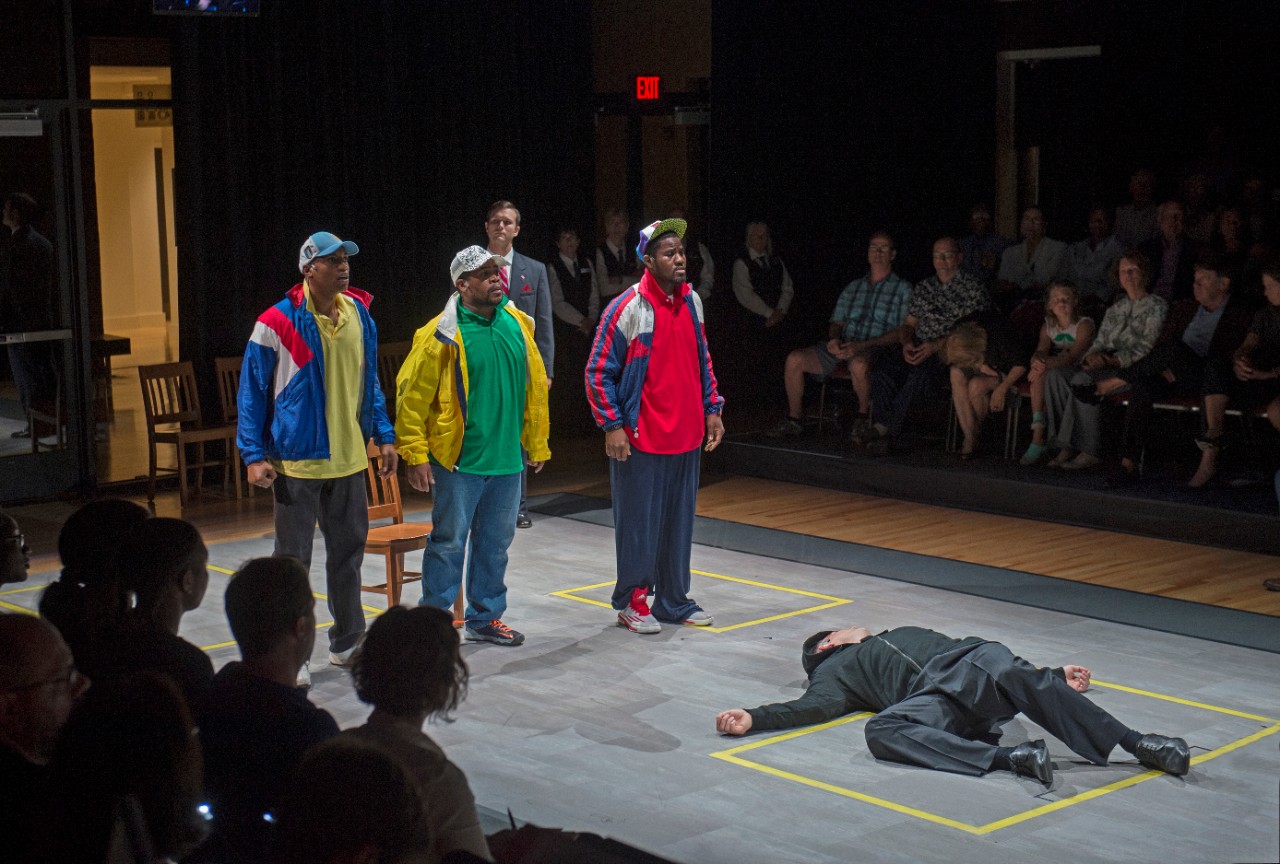 UC's 'Blind Injustice' opera premieres to acclaim, makes national news
The opera, based on the stories of six people freed with the help of UC's Ohio Innocence Project, met with acclaim when it premiered July 22-26 at Cincinnati's Music Hall
"Blind Injustice," an innovative opera drawing on the lives of six people freed through the work of the Ohio Innocence Project at the University of Cincinnati College of Law, premiered July 22 at the world-renowned Cincinnati Opera to national acclaim. The event was recognized by many in the Wall Street Journal and NPR, local media and the opera world.
The sold-out performances were a collaboration between the OIP, Cincinnati Opera, Young Professionals Choral Collective (YPCC) and the UC College-Conservatory of Music Opera Department.  The work was based on casework by the OIP and the book "Blind Injustice" by Cincinnati Law Professor and Innocence Project Director Mark Godsey, as well as interviews with the exonerees.
Not only was "Blind Injustice" an opportunity to communicate the exonerees' stories in a unique format, it was also a creative way to share the work of the innocence movement to new audiences.  Here's a look at some of the media coverage.

Blind Injustice in the news