WLWT: Hospital systems working through multiple viruses spiking
UC expert says this flu season could be the worst in more than a decade
Hospitals in the Cincinnati area are dealing with what some are calling a 'tripledemic' of RSV, COVID-19 and the flu. WLWT reported that according to the Health Collaborative, COVID-19 hospitalizations across Ohio counties in greater Cincinnati are at 176 patients. That's 41 more than Friday. About 180 people are hospitalized with the flu. It's a major spike from the week before. One of the experts cited by WLWT is Carl Fichtenbaum, MD, of the Division of Infectious Diseases at the UC College of Medicine.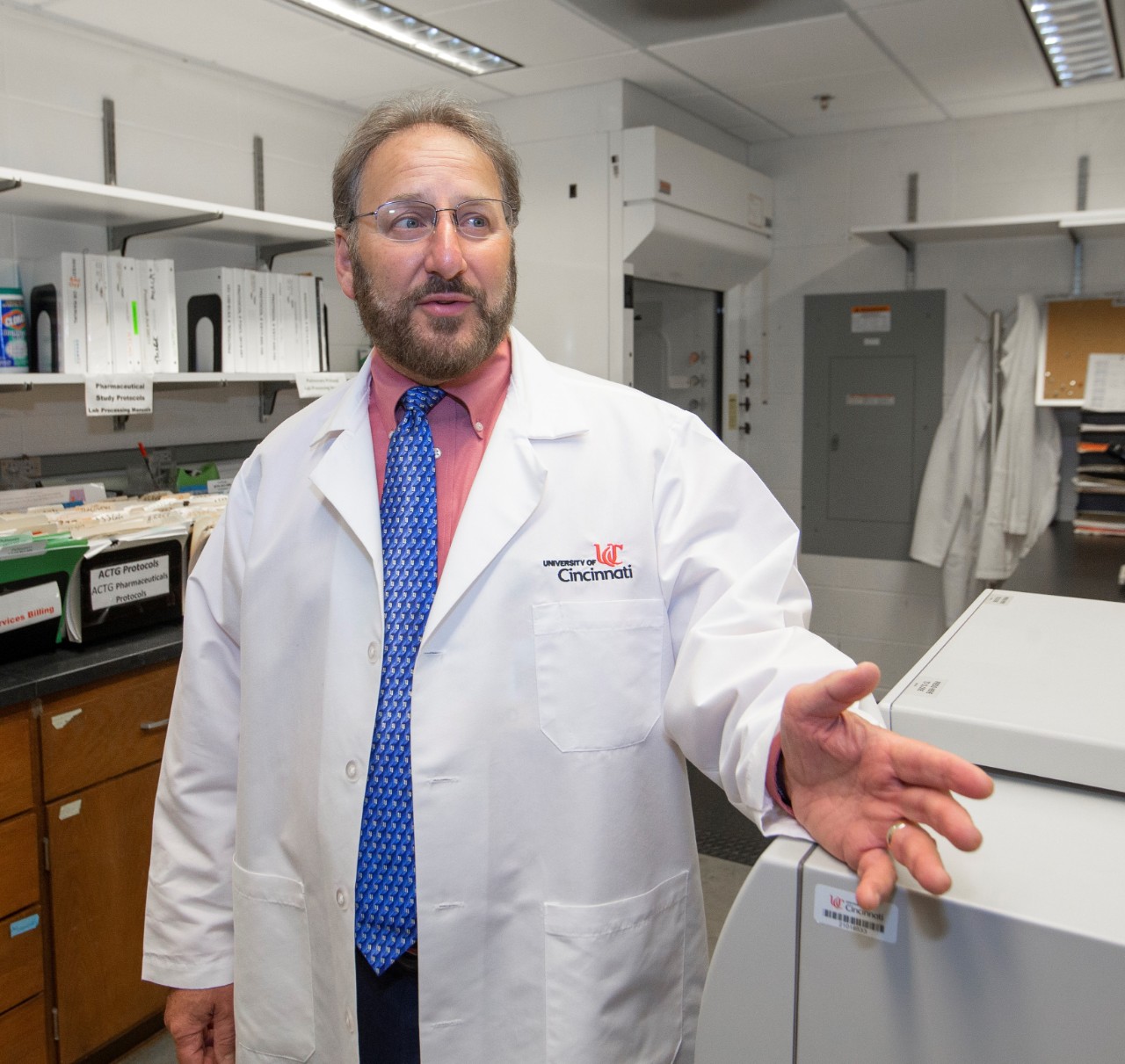 "Most of our hospitals have been running fairly close to capacity now anyway for quite some time," Fichtenbaum said."What this does with all of the viruses around is it just pushes all of our hospitals in the area to just be a little bit fuller. The emergency rooms are just a little bit more crowded," Fichtenbaum said.
While we work through these viruses, experts predict there may be more on the way. 
"I suspect we'll see some more stuff because this is really the first full year that everybody's back in circulation not wearing masks and we're just sharing viruses," Fichtenbaum said.
Fichtenbaum says this is one of the most potent flu seasons since 2009. That's why he's urging people to roll up their sleeves and get the flu vaccine sooner rather than later.
Next Lives Here
The University of Cincinnati is classified as a Research 1 institution by the Carnegie Commission and is ranked in the National Science Foundation's Top-35 public research universities. UC's graduate students and faculty investigate problems and innovate solutions with real-world impact. Next Lives Here.
1
UC COVID-19 studies awarded $425K
April 15, 2020
Understanding that time was of the essence in combating this highly infectious disease, UC and its College of Medicine's Office of Research conducted a rapid review and distribution of $425,000 in novel pilot grants to researchers, focusing on eradicating the disease.
2
Yahoo News: Five Black UC faculty members receive National...
September 8, 2020
Five African-American researchers and healthcare professionals on UC's medical campus have received sizable grants from the National Institutes of Health during the past 18 months. The faculty members were interviewed by WCPO to help showcase innovation and the diverse voices and perspectives they bring as the healthcare community attempts to ease health disparities in communities of color in Cincinnati and beyond.
3
Educational breast cancer event focuses on empowerment
Event: November 3, 2018 9:00 AM
"Beyond Breast Cancer: The Path to Empowerment" is an educational event for breast cancer survivors, their families and the community; it will be held from 9 a.m. to 3 p.m. Saturday, Nov. 3, at the Kingsgate Marriott Conference Center, 151 Goodman Drive.
Debug
Query for this