Alumnus honored for impact on construction, real estate fields
Chris Dobrozsi is executive VP at Neyer Properties and Montgomery city council member
Commitment, consistency, community, service and family — those are just a few of the words you could use to describe the career and life of University of Cincinnati alumnus Chris Dobrozsi.
You can see these values in his unwavering commitment to the people Dobrozsi leads at Neyer Properties, the countless volunteer hours he gives to his local community or the time he spends creating lasting connections with family, friends, and colleagues.
The UC Alumni Association and UC's College of Engineering and Applied Science honored Dobrozsi with the Engineering Technology Award of Distinction. The award recognizes an individual who has made significant contributions in his or her professional field and has demonstrated a commitment to the mission and vision of the programs in what was formerly the College of Applied Science.
For more than 30 years, Dobrozsi has leveraged his passion and expertise in architecture, construction, estimating, land development and leasing to transform the development and construction of the mixed-use, office, retail, residential and industrial real estate industries throughout Ohio, Kentucky and Indiana. 
As executive vice president of development for Neyer Properties, Dobrozsi stewards its public-private partnership initiatives, manages company design, oversees business development efforts and leads new real estate development projects. 
Dobrozsi led the development of many high-profile projects in the region, including the historic Baldwin redevelopment and new Cincinnati Ballet venue, Three Oaks in Oakley and the Cintas Corporate Headquarters, to name just a few.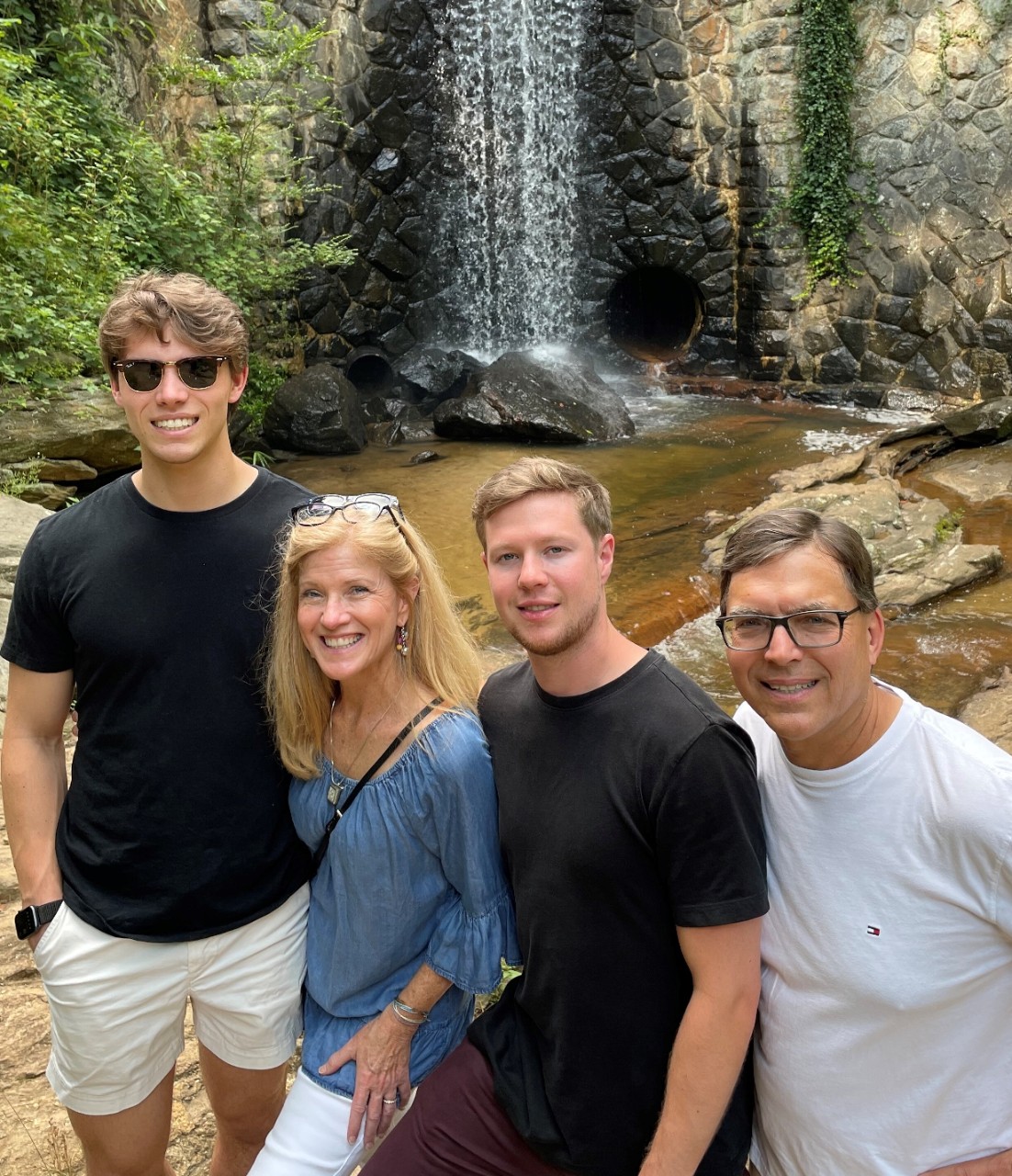 Dobrozsi came to UC in 1983 with his brother, spending his first year in UC's College of Design, Architecture, Art, and Planning. With experience gained working for his brother's construction company, he realized he had a passion for the technical side of architecture and construction work. He transferred to UC's College of Applied Science, and graduated in 1989 — earning the AET Graduate of the Year award.He holds a bachelor's degree in architectural engineering technology and an associate degree in civil construction engineering. He credits his passion for learning — which flourished in his college years — to the caring faculty at the College of Applied Science. 
Dobrozsi said UC's top-rated co-op program had a foundational influence on his career. Working as a co-op at the Ohio Department of Transportation gave him an understanding of how road projects get done. His time at the firm BHDP gave him a pure architectural experience, with technical design and renderings, showing him how commercial buildings come together.
But his co-op experience at Al Neyer had the most lasting impact. Starting out in the architectural department, Dobrozsi was given the opportunity to not only draw the construction drawings for the Cintas Hangar at Lunken airport, but also serve as the construction manager, which was a lot of responsibility for a co-op student. This experience led to a full-time job at Al Neyer after graduation, and the opportunity to lead one of the firm's most prestigious projects at the time — the Cintas Corporate Headquarters in Mason, Ohio.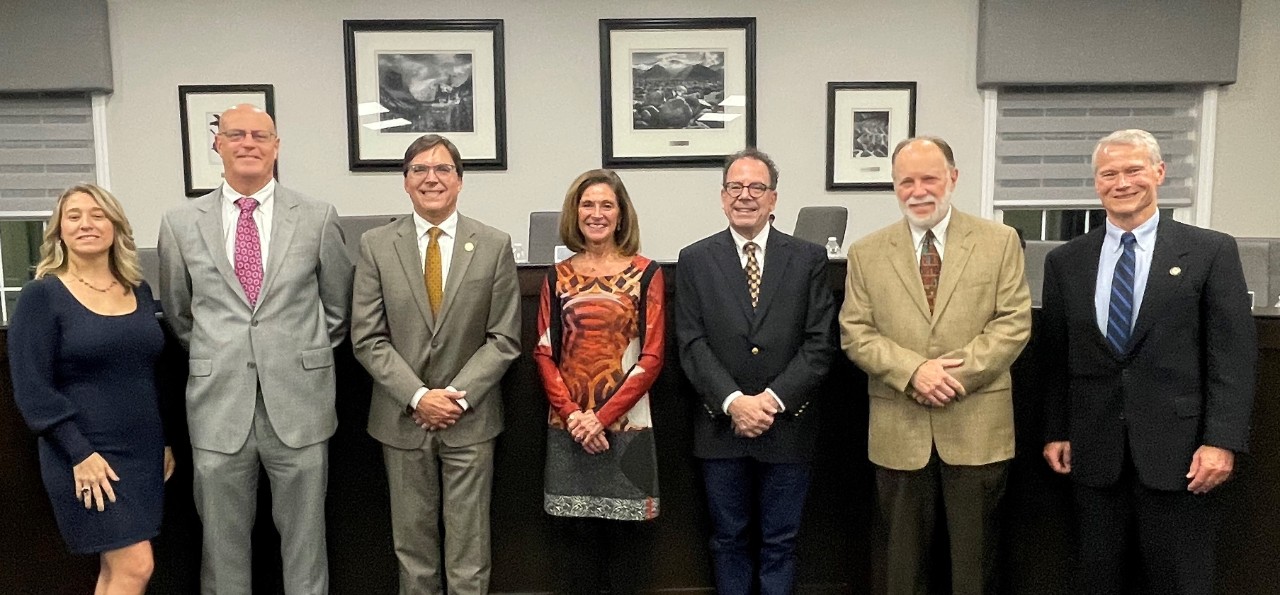 Dobrozsi credits his business career success to the Neyer Family, especially Dan Neyer, the CEO of Neyer Properties, who recognized Dobrozsi's drive as a young co-op student and always pushed him to be the best he could be.
Dobrozsi's commitment to give back to UC is evident through his longterm support and connection. He has an ongoing roster of finance and CEAS student co-ops at Neyer Properties. He has been an active roundtable member of the Real Estate Center at the University of Cincinnati since its inception. He facilitates building tours of the various Neyer Properties projects for CEAS student groups and others. 
Dobrozsi is also involved with other local real estate organizations, such as the Urban Land Institute, where he actively serves in several leadership roles, including mentor for the ULI REAL Program, which is focused on educating a diverse group of students in real estate development. 
Dobrozsi's presence is felt far beyond the real estate and construction industries. He is serving in his 13th year on Montgomery City Council, including six years as mayor. During his tenure as mayor, the city reconstructed the Ronald Reagan/Montgomery interchange into a roundabout and began the development of the Montgomery Quarter project — transforming the south "front door" of the city. He also serves on the Sycamore Schools Executive Advisory Committee, as a Boy Scout Merit Badge Counselor, as an OKI Board Member, as chairman of the Urban Land Institute Cincinnati and as chairman for the charity A Kid Again Southwest Ohio. 
But when asked what he is most proud of, Dobrozsi said, "I'm certainly most proud of my immediate family, my wife, Michelle, and our two boys, Andrew and James, but I'm also proud of my entire family. I'm the youngest of seven and for 21 years in a row, we have all gone on vacation together, and I'm still close to all of my brothers and sisters. We have a very strong sense of family and community. So, what am I most proud of? Obviously, my family. Proud and grateful."
Story by David McGlynn
Director of Marketing, UC College of Engineering and Applied Science
1
Alumnus Steve Schaefer retires from namesake firm
January 14, 2021
Steve Schaefer, a two-time University of Cincinnati graduate, retired from his namesake structural engineering firm on December 31, 2020. He started Schaefer in 1976 in Cincinnati and served as president until 2006 when he shifted to a principal role. Schaefer earned his bachelor's degree in civil engineering and his MBA from UC in 1970 and 1976, respectively. The UC College of Engineering and Applied Science (CEAS) awarded him the Herman Schneider Distinguished Alumni Award in 2007.
2
Alumnus honored for impact on construction, real estate fields
January 17, 2023
Chris Dobrozsi was presented the Engineering Technology Award of Distinction from the University of Cincinnati College of Engineering and Applied Science. He graduated from UC with an architectural engineering technology degree in 1989. He is now executive vice president of development at Neyer Properties and a city council member in Montgomery, Ohio, where he has made an indelible impact on the construction and real estate industries.