CincyTech hires UC neuroscience graduate as director of life sciences
She knows what you're thinking
Christin Godale's new role at CincyTech consists of finding and investing in high-potential life science innovations, specifically, the kinds that drive improvements in patient outcomes and are superior to current options or practices.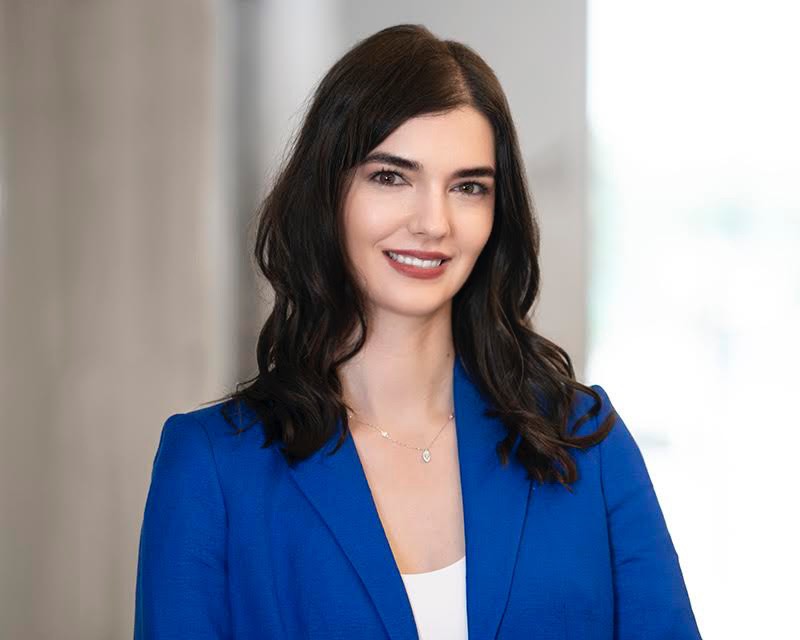 Director of life sciences at CincyTech since June 2022, Godale earned her PhD earlier in 2022 at the University the of Cincinnati (UC) Neuroscience Graduate program in the College of Medicine.
There are benefits of having a neuroscientist on the team who can help investors better assess the mindset of would-be-entrepreneurs or the potential difficulties they may encounter. This includes understanding inner concepts and theories that make investing in a particular startup viable such as:
The company's aims, mission and vision 
Target market, competitive edge and strategies for setting itself apart from the competition
Leadership team, including their qualifications and background
Financial requirements and intended use of any money
What was it about CincyTech that made you want to work for them?
Godale: CincyTech's commitment to engaging with students and faculty at the University of Cincinnati immediately intrigued my interest in the company. We are a leader in investing in startups in the Midwest with a portfolio of 80-plus investments that has attracted more than $1 billion in follow-venture and strategic funding with a total enterprise value of $4.4 billion. 
That kind of impact only happens when a deliberate vision is in place — and our leadership at CincyTech is focused on strengthening the innovation ecosystem for years to come. 
What was the thought behind CincyTech wanting to be a part of the 1819 Innovation Hub and the Cincinnati Innovation District?
Godale: At CincyTech, we support innovation and technology startups in Ohio. We identify the region's best opportunities and always look for the next big thing in the technology industry. We had three primary objectives when we opened the CincyTech office inside the UC 1819 building.
As a long-time partner with UC's research and innovation organization, we were excited by the renewed focus on driving innovation to commercialization represented by 1819 and the new Office of Innovation. Collocating in the 1819 Innovation Hub made collaboration on future opportunities much more accessible.  
We also wanted to create a student engagement process that gave UC students meaningful work experience in the startup economy, as they represent a critical source of scarce talent that our portfolio requires.
Can you elaborate on the student engagement process and how the partnership at 1819 serves as a pipeline for CincyTech?
Godale: We are incredibly delighted and thankful to have easy accessibility to this outstanding depth of talent, which is located right in our backyard.
Our partnership with 1819 allows us immediate access to UC's talent pool through the Venture Lab, Makerspace and the UC Center for Entrepreneurship.
We engage students as interns and micro-interns in our office and organize short-term consulting projects supporting our portfolio companies and partners.
There is a CincyTech student internship program comprised of a full-year accounting internship, a part-time investment internship for the academic year and a summer investment internship.
Currently, we are working with two UC part-time interns. In the spring, our accounting intern will add a full-time internship. Our portfolio companies employ additional UC co-ops and interns and regularly recruit graduates and undergraduates from UC.
 We hope these students consider a career path in the future that includes working at a high-growth startup.
What would your advice be to a company considering partnering with UC 1819 Innovation Hub?
Godale: Make sure you are aware of all of the resources and opportunities available at 1819 and take advantage of them. Collaborating with other 1819 network partners provides:
Insight into emerging technology needs
Validation of emerging innovations
Potential opportunities to collaborate on new companies
Our partnership with UC and relocation to 1819 in CID enhances our ability to build great companies from regional innovations, drive economic growth and create jobs for future UC graduates.
Who has been your most important professional mentor?
Godale: Throughout my career, I've had several mentors and they have all taught me different types of skills.
In graduate school, one of my former mentors was Dr. Ryan Hays while I was serving on the UC Board of Trustees. I was intrigued when Dr. Hays discussed his career path with me and started thinking about careers outside academia.
 Dr. Kim Seroogy, former director of the UC neuroscience graduate program, was another impactful mentor who helped me develop my skills in science communication.
At CincyTech, I work with Mike Venerable, Dr. John Rice, Doug Groh and Dr. Kenny Morand, who are all outstanding mentors. Each offers me a distinctive viewpoint on the venture industry and aids in developing my skill set in software, science and investing.
What is one lesson you have acquired in your career that you believe people should learn at some point in their life?
Godale: It's imperative to be open-minded and willing to listen and learn. As soon as you realize that everyone has something valuable to teach us, whether it's a life lesson, a new skill or a different perspective on a topic, your life will change for the better and you will grow professionally and personally.
The region's emerging innovation economy
CincyTech provides critical seed and early-stage capital to viable startups in the region. Investment dollars are frequently used to pay for a company's startup costs, like market research, product development product and marketing.

Although seed capital is typically a smaller sum of money than later rounds of investment that a company may raise, it is an essential form of finance for startups as it enables them to launch their companies and begin making money.
Learn more about CincyTech
2
UC, Lt. Gov. Husted celebrate success of Ohio IP Promise
November 16, 2022
University of Cincinnati President Neville Pinto, UC Executive Vice President Ryan Hays, Ohio Lt. Gov. Jon Husted and entrepreneurs within the Cincinnati Innovation District today celebrated the economic impacts of the Ohio IP Promise — a statewide commercialization initiative launched in 2019 that streamlines the patent and licensing process, enabling inventors to own their intellectual property.