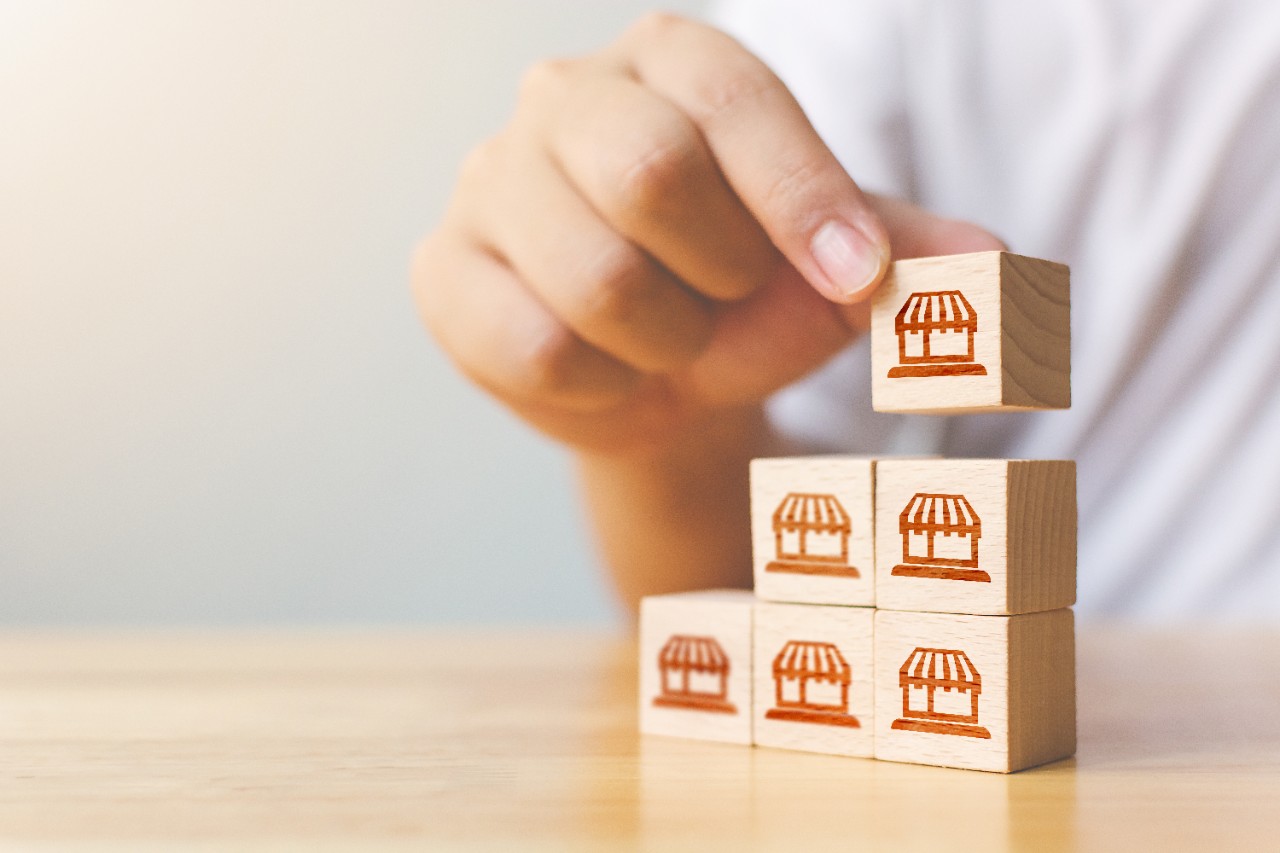 Strategies for Small Businesses Considering Expansion
There are so many great things about being a small business: the close-knit working environment, contributing to your local economy, seeing your vision come to life and thrive. The ultimate goal – of course – is to grow into a bigger venture, whether it means buying commercial land to build on or leasing local office space to grow into. You need to have the right small business growth strategies in place if you want your business to expand in a stable way; strategies that will set you up for long-lasting success and take your bottom line into consideration.
So, what's the best way to ensure your company's physical expansion goes smoothly? It starts with consulting a commercial real estate broker with a comprehensive commercial real estate and development company; one with a long history of helping businesses grow and prosper in the region; a company who understands every facet of commercial and industrial realty – from land development to financing to commercial leases to commercial construction services, and more. If you are going to expand your physical space, you have options.
Small business expansion via new commercial or industrial builds
Your business manufactures a specific product, and you need a larger production facility to accommodate your growth. You're looking for Cincinnati area commercial property for lease or sale. You intend to build a new facility, but you're also open to retrofitting an existing commercial building, if the price, location, and current setup are right. This is where your commercial real estate agent should become a key player, giving you the knowledge and experience to determine the best path for your business. They will advise the best market in the area, economic growth projections, projected appreciation of the property, and what kind of capital you will need for your land development project or your renovation of an existing space.
Company expansion via industrial or office space for lease
Let's take a different example: your small business has outgrown its current space, but doesn't have the capital to outright purchase commercial land and build. Or, maybe you just want to test the waters by leasing an existing space that fits your needs because you're not sure if, in a year or two, you'll end up outgrowing that new space as well. A commercial real estate agent that not only sells and leases commercial land, but leases industrial, office, and retail spaces is your best option for help in this instance as well. Why? A good firm will have an array of commercial properties for lease and dozens of previous and existing tenants you can use as references. They'll be able to provide the needed renovations or updates to move right in and get going.
So, what's the best way to physically expand my business?
The answer to this question depends on many things, which is why your best bet for successful growth is to work with a well-seasoned commercial real estate company that offers comprehensive services. A full service commercial real estate company understands all aspects of small business expansion, commercial leases, land development, brokerage, and commercial construction.
This type of commercial real estate firm will have an inventory of different commercial properties you can choose from to ensure you have found the right type, size, and location for your small business expansion.
Because of the scope of work and experience a comprehensive firm has in their portfolio, they also have strong subcontractors and local government relationships to ensure zoning, permitting, land development, and construction all run smoothly. 
They'll understand the history and projections of the local economies, what types of businesses will do best where, and how to pinpoint the best strategies to expand your specific business.
While to some extent, every new project and new phase of growth in your company is a leap of faith, having an experienced real estate development company handle all aspects from land purchase to development and construction contracting all under one roof is the perfect way to keep your company's expansion organized, moving forward, and successful, without breaking the bank, and allowing you to focus on your current and future business goals.
About the Goering Center for Family & Private Business
Established in 1989, the Goering Center serves more than 400 member companies, making it North America's largest university-based educational non-profit center for family and private businesses. The Center's mission is to nurture and educate family and private businesses to drive a vibrant economy. Affiliation with the Carl H. Lindner College of Business at the University of Cincinnati provides access to a vast resource of business programming and expertise. Goering Center members receive real-world insights that enlighten, strengthen and prolong family and private business success. For more information on the Center, participation and membership visit goering.uc.edu.
3
Protect Company Assets by Mitigating Cyber Risks
April 8, 2021
Cyber threats and insurance have become a ubiquitous business issue. Insurance is intended as a vehicle to transfer catastrophic risk to carriers contractually in consideration for premium dollars. There is no coverage area where the risks evolve more rapidly than cyber, and so the insurance must evolve with it.