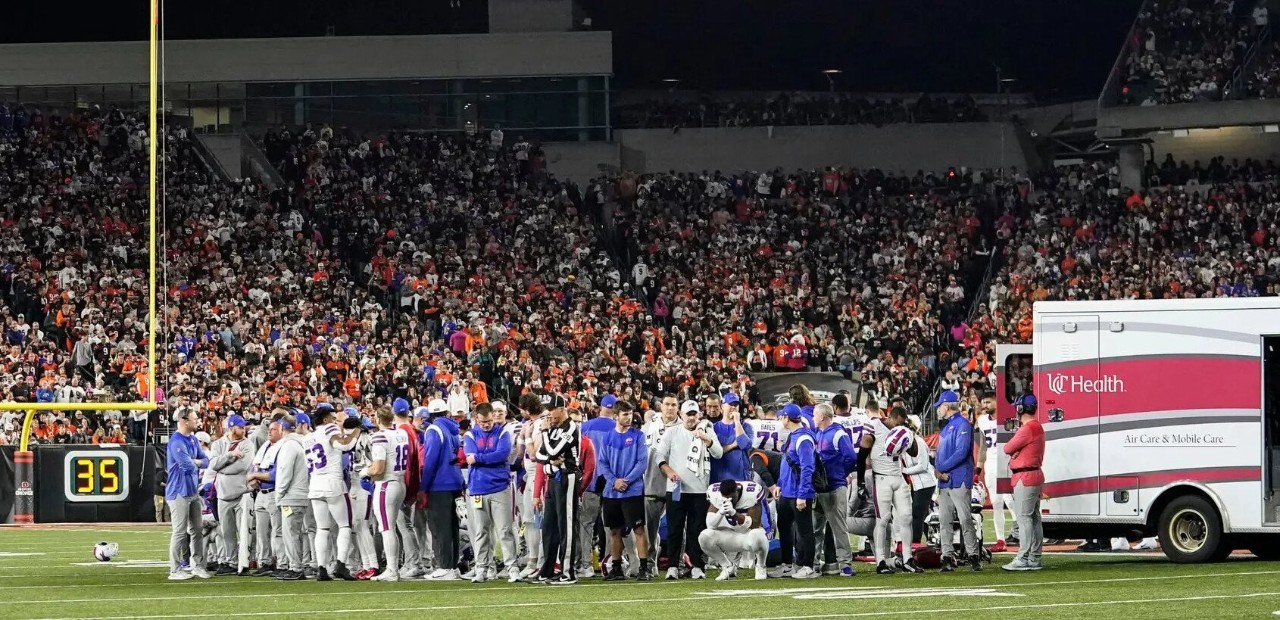 The New York Times: Inside the hospital where Damar Hamlin's life was saved
Article highlights care provided by UC and UC Medical Center to Bills' football player
The multi-level response by emergency medical personnel to the cardiac arrest suffered by Damar Hamlin of the Buffalo Bills in a game against the Cincinnati Bengals at Paycor Stadium on Jan. 2 was a real-life example of a team effort.
Hamlin was given immediate care on the field and then was transported to University of Cincinnati Medical Center where an extensive team of doctors and health care professionals went into action. The New York Times published a story on the various elements of that care that resulted in Hamlin being transferred to a Buffalo hospital a week later. 
The Times reported that when someone goes into cardiac arrest, minutes count. 
"A few extra minutes or even a few extra seconds and it could have been a different outcome," said William Knight IV, MD, an emergency medicine and trauma specialist at the medical center and professor in the Department of Emergency Medicine at the UC College of Medicine.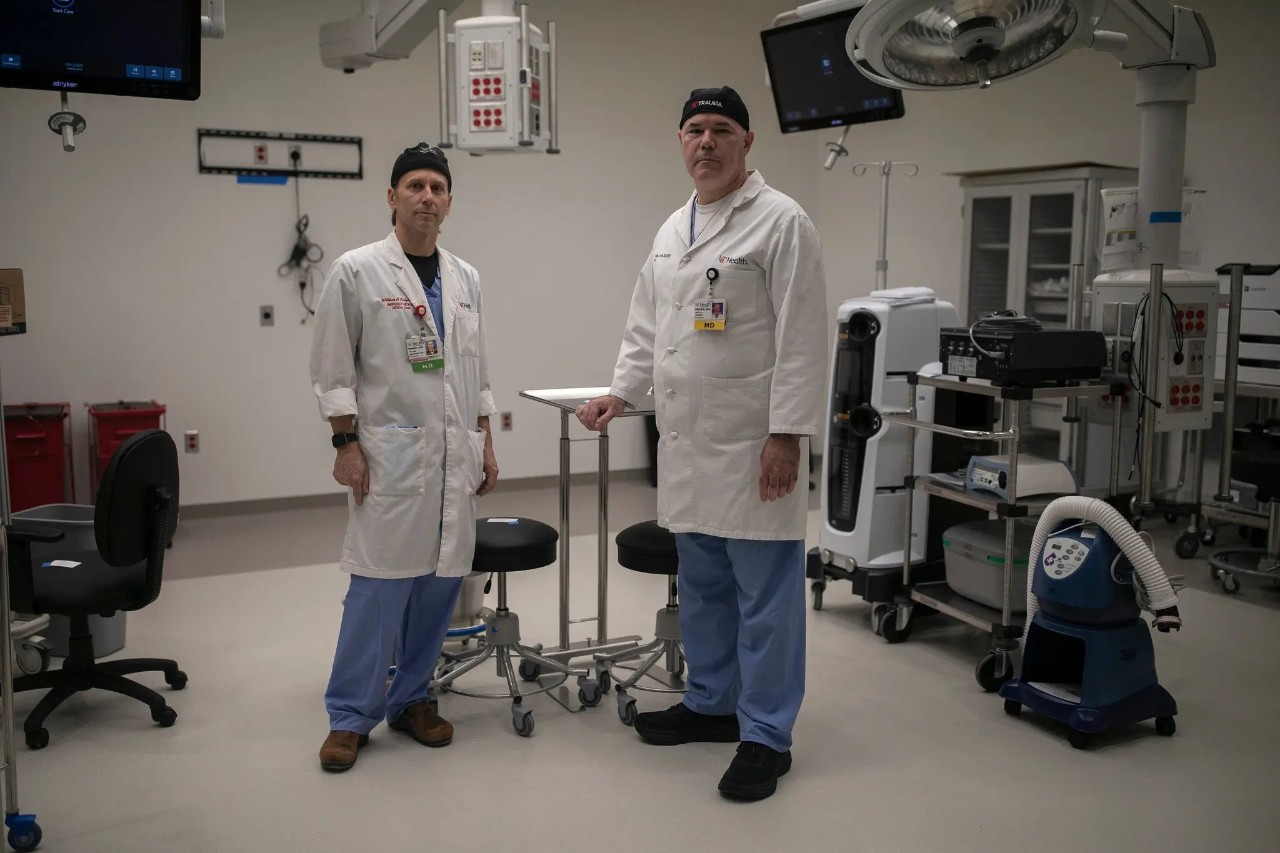 The Times reported that medical research to improve outcomes for cardiac arrest patients now focuses on ways to teach the public that CPR and use of a defibrillator are easy and can be learned in minutes and that many 911 operators can walk them through the procedures. CPR has changed to a "hands-only" approach with no more mouth-to-mouth. 
"Mission critical No. 1 is blood flow to the brain," said Charles Prestigiacomo, MD, of the Department of Neurosurgery at the UC College of Medicine. 
As soon as Hamlin fell to the ground on that Monday night, a medical team rushed to the field, communicating by radio because the stadium was so loud it was impossible to hear one another speak. The air "was vibrating" with sound, said Brett Kissela, MD, of the UC College of Medicine and a UC Health neurologist who was at the game.
That was the longest week in my professional career.
William Knight IV, MD UC College of Medicine
That began an elaborate process of treating a trauma patient that requires "teams of teams," Timothy Pritts, MD, of the Department of Surgery at the UC College of Medicine said. 
One of the medical tools used when a patient is in a situation like Hamlin is a whole-body CT scan, which is "like eyes looking into the body," said Mary Mahoney, MD, of the Department of Radiology at the UC College of Medicine. 
A scan can't give doctors every bit of information they want but, Mahoney said, it is invaluable to the trauma team. "It can point you in the right direction." It can show areas that where fluid is accumulating and can show, for example, if blood is pooling in the sac around the heart.
Back in Buffalo, Hamlin faces what could be weeks to months of recuperation.

"This is the beginning of the next stage of his recovery," Knight said.
He added that he was starting his own recovery from Hamlin's episode.
"I'm exhausted," he said.
"That was the longest week in my professional career."
Featured image at top/Joshua Bickel/Associated Press
Next Lives Here
The University of Cincinnati is classified as a Research 1 institution by the Carnegie Commission and is ranked in the National Science Foundation's Top-35 public research universities. UC's graduate students and faculty investigate problems and innovate solutions with real-world impact. Next Lives Here.
3
Washington Post: Damar Hamlin is awake, has made a 'fairly remarkable recovery,' doctors say
January 6, 2023
Buffalo Bills safety Damar Hamlin has made "substantial improvement" as part of a "fairly remarkable recovery" after he collapsed during Monday night's game in Cincinnati and went into cardiac arrest on the field, his doctors said Thursday. Doctors made those comments at a news conference that received widespread coverage, including in the Washington Post.