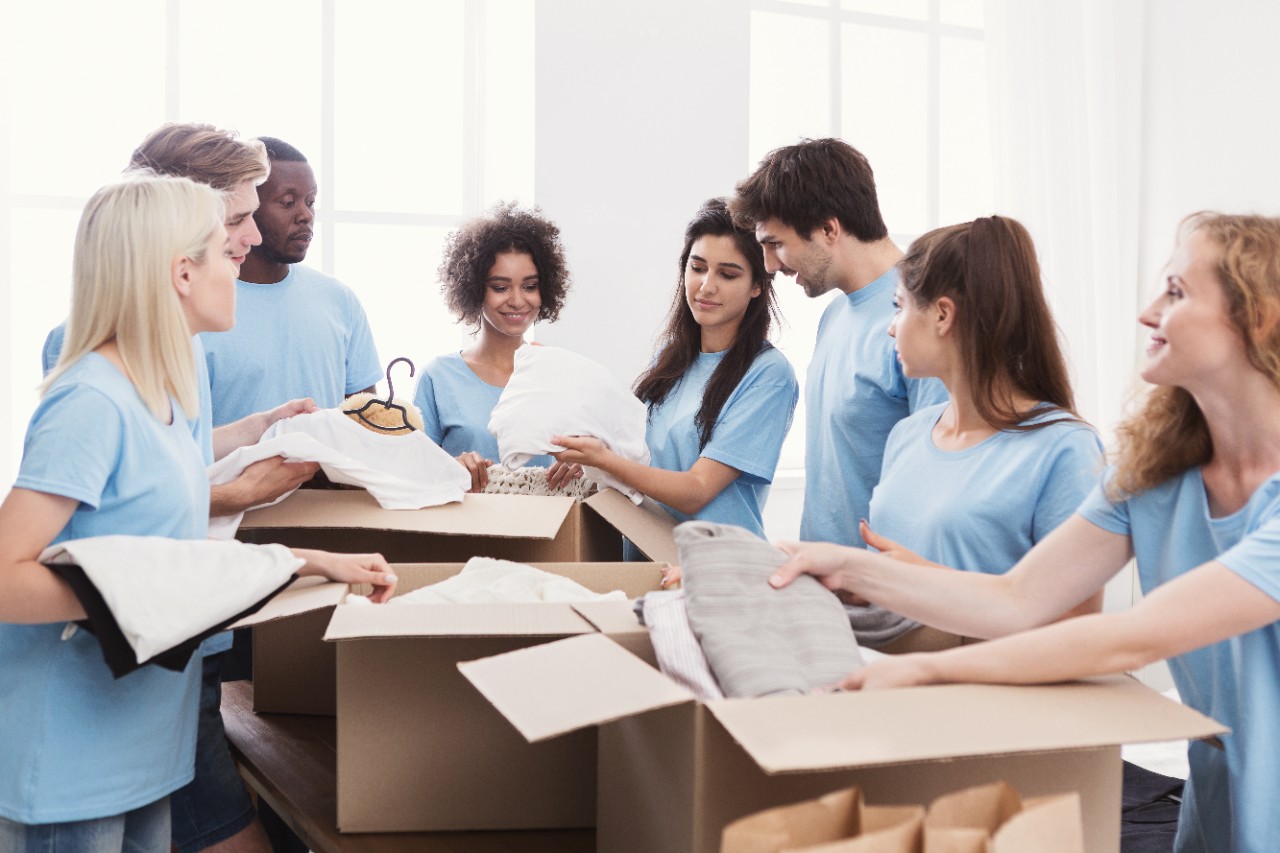 Philanthropy as an employee attraction and retention strategy
Whether you call it "The Great Resignation" or "The Great Rehiring" or avoid referring to it at all, everyone can agree that companies are having a tough time recruiting, hiring, and retaining talent in today's job market. The Bureau of Labor Statistics reported in October 2022[1] that the number of unemployed persons per job opening was less than one at a meager 0.6, a stark contrast to the 4.9 unemployed persons per job opening in April 2020. With competition remaining high in 2023, it will be more important than ever for employers to keep their current and newly hired employees on the payroll.

Consider this 2021 report[2] of 750+ professionals from across the United States and Canada:
8 out of 10 employees say it is important for company values to align with their own
75% of workers expect their employer to be a force for good in society
More than 50% of workers say they would quit their job if their company's values did not align with their own
Employees are looking for more than just a paycheck, and forward-thinking companies must actively create a culture of engagement that provides benefit beyond salary. Do your values align at work? Building personal connection to the company's mission through corporate giving could be your most effective tool.
At its best, philanthropy in the workplace recognizes personal goals that exist outside of job performance, eliminates department silos by uniting coworkers who do not normally collaborate on projects, and forms a strong sense of individual ownership in the company's values. Aligning mission with charitable endeavors elevates your brand and bottom line so that your employees find more meaningful context from the business conducted on a day-to-day basis.
So, where do you start?
Acknowledge the company's charitable past and present. Have your employees organized a holiday drive for the local foodbank, or have you rallied around a coworker's upcoming marathon by supporting their nonprofit sponsor? How would you define the success of those efforts, and what was particularly engaging or motivating about them? Conducting a survey to gather input from employees can give you a better understanding of what they want to see from the company's future philanthropy and may identify enthusiastic leaders who can drive the program down the road.
Draft a vision statement that describes the ideal future state of your company's philanthropy. Write it in the present tense, as though it is happening right now. Think about how customers give feedback on the impact you are making, or how that vision translates to your culture through employee pride and increased morale, job retention, and new hires being drawn to your company for your community work. And, importantly, who have you helped and how.

Determine a philanthropic focus. How will your giving align with your company's products, services or people? For example, if your company is based in real estate, you might consider supporting nonprofits that work in the affordable housing space. If you are a staffing agency, you may concentrate on economic mobility for underserved communities.
Employees can participate through a volunteer grantmaking committee. This committee can determine the annual grantmaking focus, suggest organizations and even make final grant decisions. Corporate donor advised funds can be a great tool for using company assets to engage employees in this way.
Start somewhere, anywhere. Consider starting with smaller steps, such as an annual employee volunteer day, while developing a larger strategic giving plan. Consult your vision statement to think about what you'd like to accomplish, and how it can be developed over time with a scalable crawl-walk-run strategy for implementation, even over the course of several years.
Philanthropy is an external reflection of internal principles. When your employees have a clear understanding of the company's values, their work will reflect those values, and their experience will be grounded in a deep connection to the company. Not only that, your clients and customers will notice! If you want to retain and attract top talent, make the workplace a fulfilling, charitably minded environment by involving employees from day one. 

[1] https://www.bls.gov/charts/job-openings-and-labor-turnover/unemp-per-job-opening.htm#
[2] https://www.bluebeyondconsulting.com/closing-the-employee-expectations-gap-the-undeniable-and-promising-new-mandate-for-business/
Michele Carey
CAP®, Director, Professional Advisor Relations, Greater Cincinnati Foundation
Leah Bobbey
CFRE, Senior Philanthropic Strategies Advisor, Greater Cincinnati Foundation
About the Goering Center for Family & Private Business
Established in 1989, the Goering Center serves more than 400 member companies, making it North America's largest university-based educational non-profit center for family and private businesses. The Center's mission is to nurture and educate family and private businesses to drive a vibrant economy. Affiliation with the Carl H. Lindner College of Business at the University of Cincinnati provides access to a vast resource of business programming and expertise. Goering Center members receive real-world insights that enlighten, strengthen and prolong family and private business success. For more information on the Center, participation and membership visit goering.uc.edu.
3
Protect Company Assets by Mitigating Cyber Risks
April 8, 2021
Cyber threats and insurance have become a ubiquitous business issue. Insurance is intended as a vehicle to transfer catastrophic risk to carriers contractually in consideration for premium dollars. There is no coverage area where the risks evolve more rapidly than cyber, and so the insurance must evolve with it.