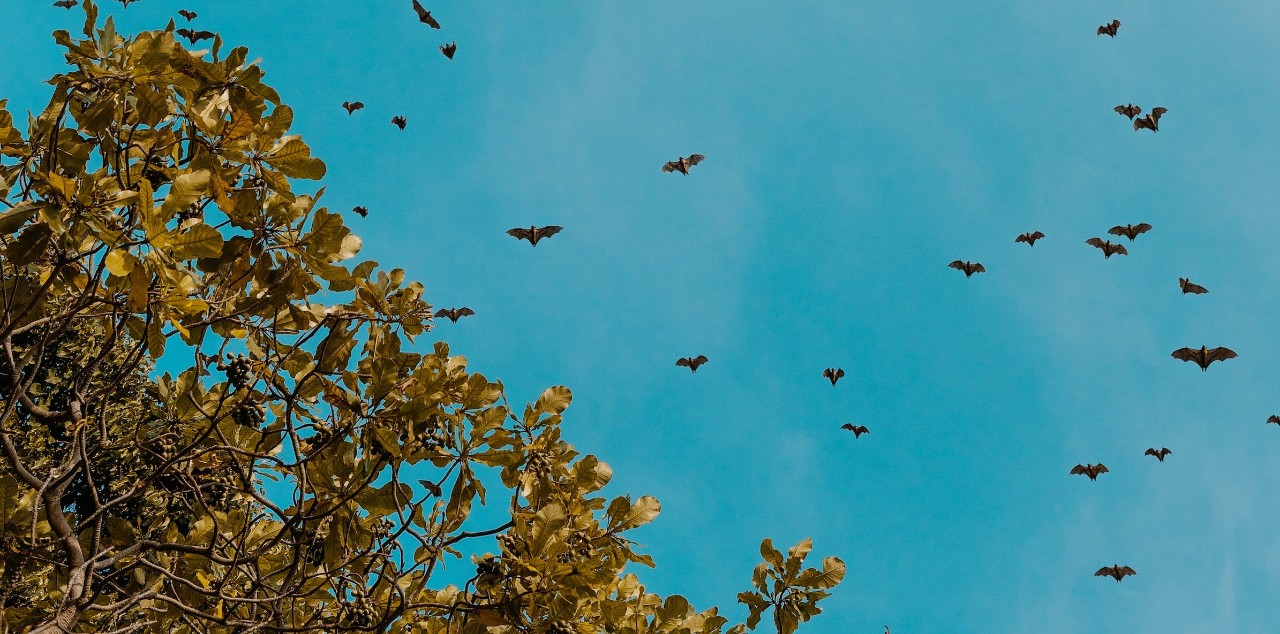 WCPO: UC and the Ohio Natural Resources Department want to count your bats
Citizen input is needed for a research study on bat population, dying due to a fungus
People usually only think about bats at Halloween; but many structures are domiciles for bats year-round; but, if you have bats at any time, there's someone who wants to know: UC bat researcher Joe Johnston, an assistant professor of information technology at UC. 
Johnston, in conjunction with the Ohio Department of Natural Resources, is conducting a study on Ohio's bat population and how it's been affected by a fungal infection called "white nose syndrome." To do so, he needs citizen input and cooperation.    
"We'll come out. We'll take a look, identify them, collect some basic information about the sites, such as the number of animals that are there, the species, the kind of structure that they're in," Johnston told WCPO about the effort to track the bats and determine what might be done to improve a decline in the bat population.  
Then it's really a matter of the individual landowner's interest in working with Johnson on the research project.
The project isn't about removing bats from someone's attic, or anything like that, Johnson says. "We're not going to show up, and say 'Oh, you've got this rare bat, you have to now dedicate your barn to their preservation.'
Property owners interested in participating can email Johnson at bats@uc.edu.
Read more about Johnson's research
Featured image at top courtesy of Unsplash.
Impact Lives Here
The University of Cincinnati is leading public urban universities into a new era of innovation and impact. Our faculty, staff and students are saving lives, changing outcomes and bending the future in our city's direction. Next Lives Here. 
1
Local 12: Local ecologist looks at ways to save bats
November 1, 2022
UC's 'Bat Man", Joseph Johnson, interviewed by Local 12 during Bat Week 2022. Johnson is an ecologist and assistant professor of information technology who uses data from environmental sensors to understand changes in animal populations, primarily bats.
2
WCPO: UC and the Ohio Natural Resources Department want to count your bats
February 13, 2023
UC bat researcher Joe Johnson wants you to report your bats! That's because Johnson, an assistant professor in the School of Technology, is working with state fish and wildlife officials to stop a decline the Ohio's bat population, due to a fungal infection. Have bats? Email Johnston at bats@uc.edu