Beyond the Classroom: Q&A with IBM UX design co-op Liz Tremblay
Welcome to Beyond the Classroom, a monthly series where we sit down with talented UC students who are putting their education into action through our top-ranked co-op program. They will share their own professional experiences, talk about the benefits of co-op and how it takes your college education to the next level.
Meet Liz Tremblay, a computer science major in the College of Engineering and Applied Science (CEAS). Liz has worked in software engineering at retail data science, insights and media company 84.51, and is now a user-experience (UX) design co-op at IBM in Chicago.
For prospective students who might not know, can you tell us what co-op is?
Co-op is a program that was invented here at UC that allows students to get experience outside of the classroom. So while you're in school getting your degree, you rotate working a real industry job every other semester.
In CEAS, students gain up to five co-op experiences, rotating between classes one semester and working full time the next. This means that before you even graduate, you have up to 1.5 years of full-time work experience already, which is super cool. You get to take what you learn in the classroom and put that into practice at your job. And then take what you learn on the job and use that to better understand what you're learning in the classroom.
A lot of students spend four years studying, and then get into the real-world and find out that it isn't what they expected. With co-op, you are able to learn what you like and don't like, and form a better idea of what you want to do after graduation.
Can you share more about your co-op journey?
I started my co-op journey at 84.51, here in downtown Cincinnati, as a software engineering co-op. I did three rotations at 84.51, and for my final two co-op rotations, I landed a job at IBM in Chicago.
How do you find co-op jobs? What resources are available?
Normally, you begin your co-op search the semester before you're scheduled to be working. I had a really supportive co-op advisor who was always sharing resources with me all the time. Each CEAS student gets a dedicated co-op advisor that is committed to help you on your co-op journey and with your career plan. Students also take a co-op class that prepares you for the job search and things like making sure your LinkedIn is up to date and ready for the career fair.
When it comes to finding a co-op, there are multiple platforms you can use: the career fair, LinkedIn, Handshake and Professional Assessment and Learning (PAL).
The PAL system is an internal software at UC. You upload your resume to the software and are able to see available co-op jobs. You rank all of the companies you want to apply to and your resume gets sent to these employers automatically. It's a super easy way to get exposure to other companies and an easy way for companies to find you as well.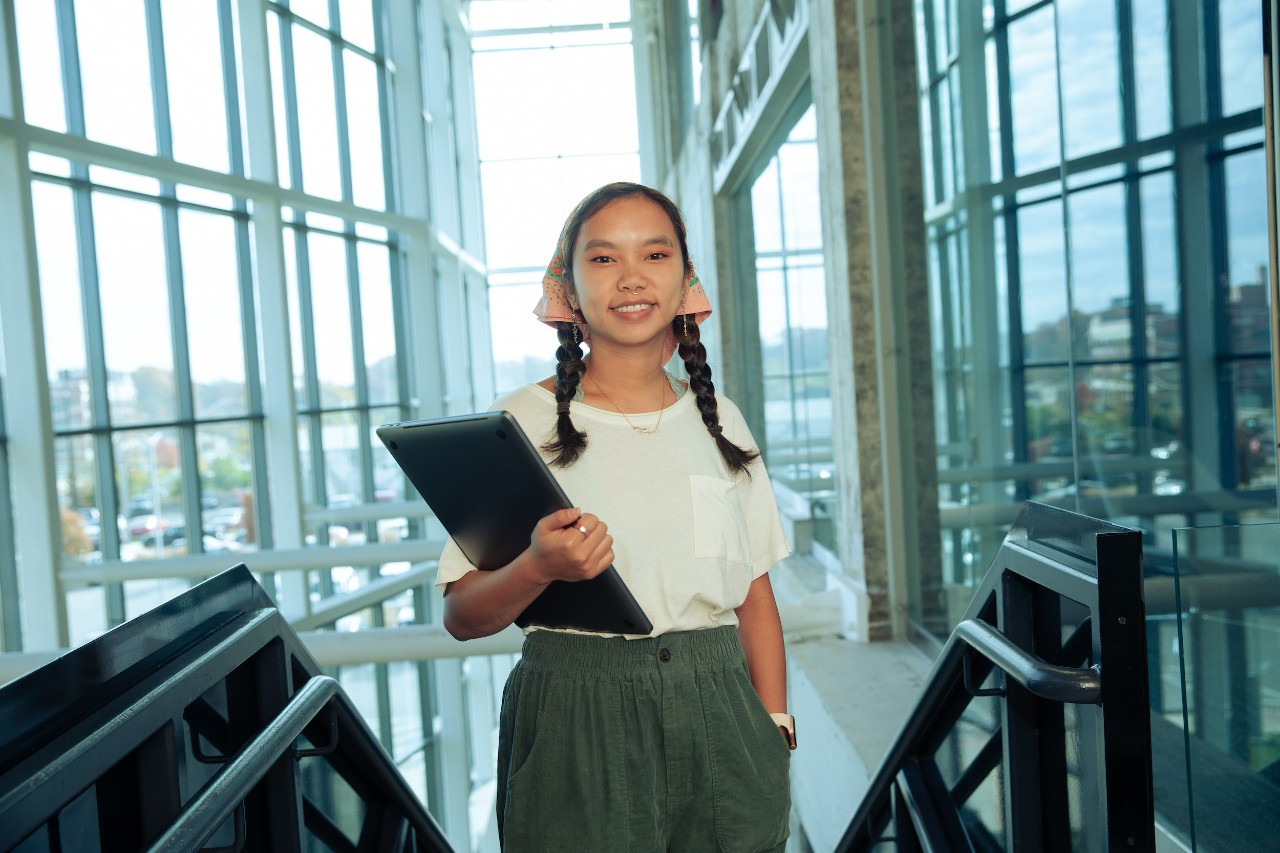 Now that we know what co-op is, what do you see as the biggest benefit of co-op?
Aside from getting paid and being able to graduate with no debt, you gain real industry experience which sets you apart from all other new grads when you graduate. A lot of new grads will have maybe one or two internships if they are lucky, but UC students get five co-op rotations, which is so essential.
I am able to go into interviews and say, 'These are the real-world projects I've worked on, here is what I've contributed to these real companies, and this is the actual experience I have that makes me a valuable candidate,' which is incredible.
You did three rotations at 84.51 — can you share how your role evolved as you gained more experience?
At 84.51, I spent two semesters as a software engineer co-op. My first rotation was focused on data engineering. I was building forecasting models to predict how busy Kroger stores would be at any given time. It was exciting to know my work was having a real impact and being used by the company.
In my second rotation, I was working on automation engineering. My job was to make sure all of the data we were collecting was being transferred from one end to the other intact and in good quality.
My third rotation was in product design, which was my favorite role at 84.51. It really set me up to know what I wanted to do after graduation. I got to work on their design system called Meridian (think: anything you interact with on a website, like a button). I was able to build a website component from end to end. I did all of the research, designed it, and did all of the development for it, which was awesome.
That's when I realized I wanted to pursue UX design. As a high school student, I didn't even realize that was a path that a computer science major could take.
And now you're a UX design co-op at IBM. What's that like?
I honestly had no confidence when I was applying for this role. But once I got the interview and landed the job, it was really validating.
Now I get to work on the oldest design system in the industry, called Carbon, which is an open source design system that IBM uses to build products and users can use to build websites and digital experiences. So I'm doing similar work but on a much larger scale now.
It's really cool to look back and know that my experiences at 84.51 shaped me and helped open the door for this enormous opportunity at IBM.
Was there anything that surprised you about co-op?
What has really stood out to me is how a co-op is treated in the workplace. As a co-op, you're really embedded in a team and tackling real-world work. Especially if you return to a company for a second rotation, you already are trained and know about the company, so you're able to jump right in and start contributing and making an impact the same way a full-time employee at the company would.
Featured image at top of Liz Tremblay: Andrew Higley/UC Marketing + Brand
Can you share more about the financial benefits of co-op?
When you're on co-op, you're not paying full tuition. Students just pay the co-op fee for that semester, which is significantly less. So when you're on co-op, you're just pocketing money, which is incredible.
For me, I made $25/hour for my first three rotations — which was significantly more than my peers. When it came time to find a new co-op, I was able to be very competitive about pay and negotiate a higher rate because I already had so much experience in the industry. I highly encourage all students to be competitive about pay. Talk to your upperclassmen and get advice on how to leverage your experience and navigate those waters.
As a co-op, you are a valuable asset to the company. Know your worth.
What has co-op done for your self-confidence?
It has done a lot. I came into college with zero coding experience. Before co-op, I was afraid to take on projects for myself or apply to co-ops at major companies. But now that I have co-op experience, I know that I am good at what I do and I have a better understanding of what I want to pursue for my future.
Imposter syndrome is real, but co-op really makes you realize how capable you are in the real world. It is very validating. It gave me confidence that life after graduation is feasible and I can secure a great full-time job.
Become a Bearcat
Whether you're a first-generation student or from a family of Bearcats, UC is proud to support you at every step along your journey. We want to make sure you succeed — and feel right at home.