Establishment of The Portman Center for Policy Solutions to foster bipartisan dialogue, engagement
The Portman Center for Policy Solutions will provide student scholarships, explore bipartisan policy solutions, and develop future leaders across academic disciplines and across the political spectrum.
A newly established Portman Center will provide academic programming and support for students and will be housed within the University of Cincinnati's School of Public and International Affairs (SPIA).
UC's Board of Trustees approved establishment of the Center at its regular meeting on February 28, 2023. Earlier this year, SPIA's faculty voted unanimously in support of the Portman Center's formation.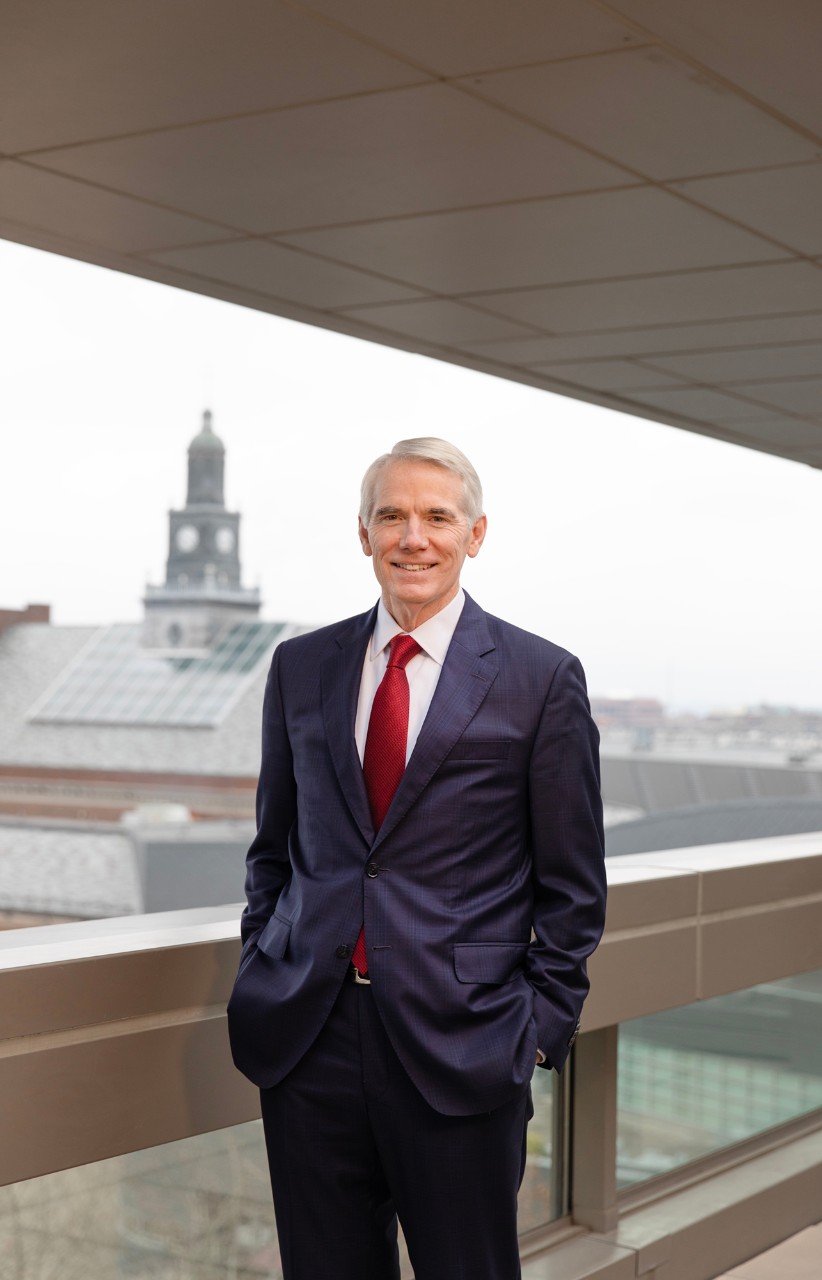 Senator Rob Portman is helping raise funds for the endowment of the Center, which will in turn support student scholarships, internships, co-ops and research opportunities. Senator Portman is partnering with the University of Cincinnati's Foundation to grow the Portman Center's endowment to at least $5 million. He is also donating U.S. House and Senate papers and other materials that may be used by Portman Fellows as case studies on how finding common ground and solving problems is possible when our nation's political leaders practice civility, respect different points of view, and reach across the aisle.
According to Dr. Richard Harknett, PhD, professor of political science and director of UC's School of Public and International Affairs, "This is an academically oriented Center tied to student success. The critical teaching, learning, research and community discussions housed within the Portman Center will aim to foster trust in democracy. We hope to develop future leaders who are steeped in active citizenship and the essentials of democracy from a bipartisan perspective. Our country needs this center and its mission now more than ever."
Senator Portman said UC was the natural choice for the Center due to the university's deep commitment to its public mission and history of innovation spanning more than 200 years. He stated, "I view this Center as a way to encourage young people to engage in public service that focuses on civility, bipartisanship, and finding common ground. Too many are understandably turned off by excessive partisanship, gridlock and harsh language in today's political dialogue. The Center will highlight specific examples of successful legislative efforts and introduce students to public officials from both parties who have successfully worked across the aisle to achieve results for their constituents. Such collaboration is the only way to find solutions to our nation's toughest problems."
The Portman Center offerings
The Portman Center for Policy Solutions will offer
Fellowships for students that will provide scholarships as well as research opportunities, internships and co-ops.

Integrated academic programming in support of students across diverse academic disciplines in order to promote a variety of perspectives on policy issues.

A seminar series that will focus on important policy issues facing our nation.
The Portman Center's focus on student success and democratic civility tie into its vision of promoting and developing future leaders in the public sphere from across the political spectrum, through a renewed emphasis on civility, open and inclusive dialogue, and bipartisan engagement. The Center aims to inspire students, faculty and community partners to grow as citizen-leaders who advance the public good.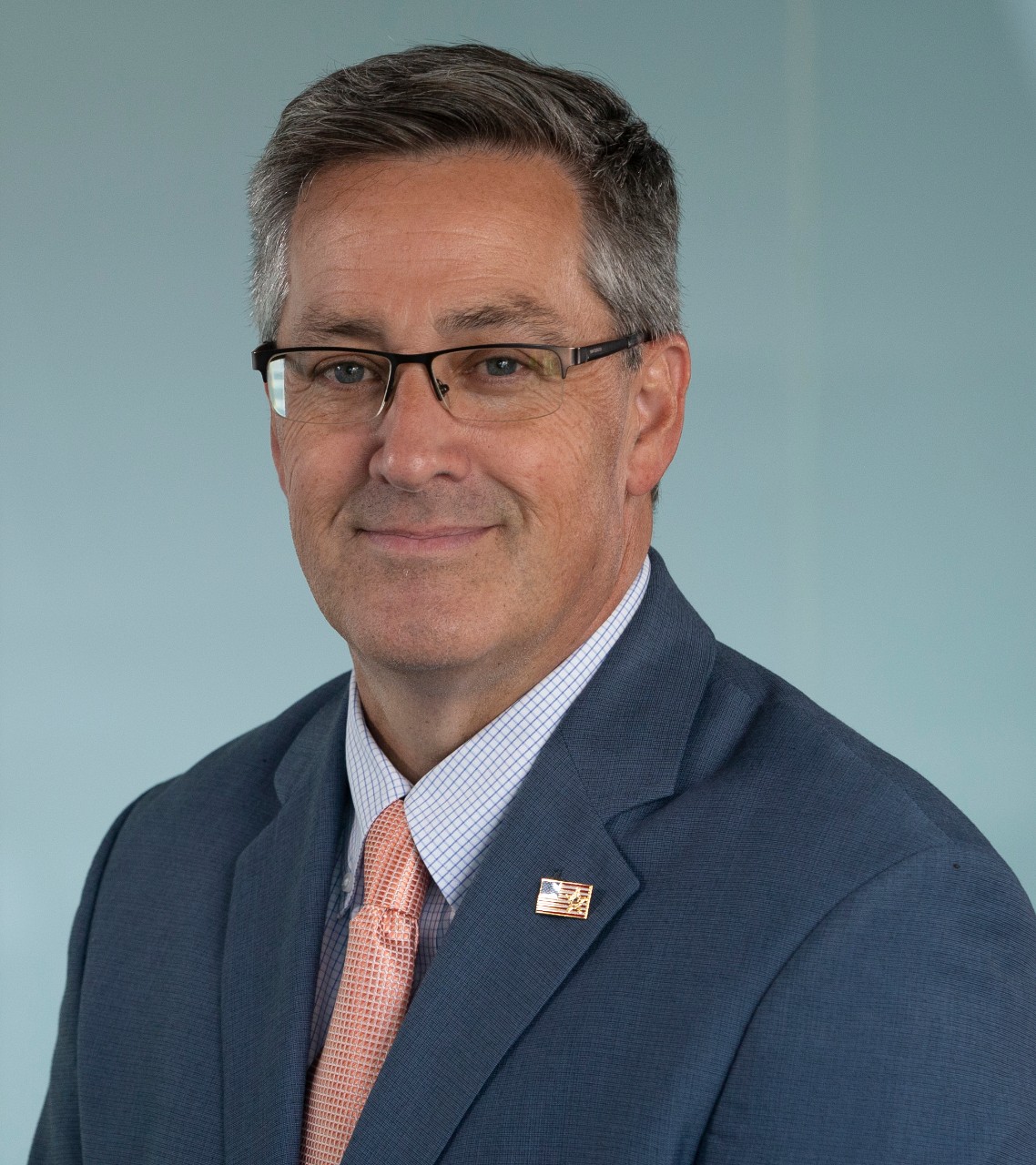 UC's Harknett agreed, "The vision of the Portman Center advances our mutual interest in building trust in democratic institutions and civil political exchange. It will make a tremendous impact for decades to come in advancing policy solutions through a new generation of citizen-leaders committed to democratic processes. The entire faculty of SPIA are excited about the opportunity to engage UC students in an active learning experience about how American democracy works, when it works well."
The goal of the Center's programming and the support for its Portman Fellows will lead to the development of practical and effective policy solutions.
The new Portman Center aligns with UC's strategic direction toward enhancing academic excellence and bringing opportunities to students. By way of the Portman Center and its promise of bipartisan engagement, the university will solidify its place among top institutions seeking to increase our collective understanding and respect for civility amidst sometimes difficult but necessary conversations.
Centers and schools dedicated to public affairs have been named after and supported by other elected officials, such as the John Glenn College of Public Affairs at The Ohio State University, the Hamilton Lugar School of Global and International Studies at Indiana University-Bloomington, the McConnell Center at the University of Louisville, and the Voinovich School of Leadership and Public Service at Ohio University. However, according to UC's Harknett, the Portman Center will be unique in its focus on developing future leaders from across the political spectrum through a renewed emphasis on civility and bipartisan engagement.
A native of Cincinnati who still resides here, Portman recently concluded more than a decade of service representing Ohio in the U.S. Senate. He is known for his grasp of a broad range of complex issues, civility and bipartisan approach. When he was a U.S. Senator, Portman was highly ranked in terms of a bipartisan voting record, and the mission of the Portman Center will build on that legacy of bipartisanship. While serving in the U.S. Senate, Portman was known as one of the most prolific legislators of his generation, with a remarkable 228 of his bipartisan bills signed into law by Presidents Obama, Trump and Biden. He was routinely ranked in the top 5 on the Lugar ranking for bipartisanship. (The Lugar Center and Georgetown University's McCourt School of Public Policy have produced a non-partisan ranking of how often each member of congress works across party lines.)
Locally, Portman will likely best be remembered for his support and Senate leadership related to the bipartisan passage of the 2021 Infrastructure Investment and Jobs Act, designed to make historic improvements to the nation's roads, ports, rails, bridges and more, including paving the way for a new Brent Spence Bridge. He has also been involved in efforts to end human trafficking; provide funds for drug rehabilitation efforts, including the opioid crisis; strengthen retirement security; enhance the nation's cyber security; expand land conservation efforts and more. In 2018, he and Ohio Democratic Senator Sherrod Brown joined together in supporting a major criminal justice reform bill. He played a key role in U.S. foreign policy through his seat on the Senate Foreign Relations Committee and as co-chair and founder of the Senate Ukraine Caucus.
Prior to his two terms in the U.S. Senate, Portman served six terms in the U.S. House of Representatives.  Portman has sent his congressional and senatorial papers to UC. In the administration of George W. Bush, Portman served in two cabinet-level roles, as Director of the Office of Management and Budget and U.S. Trade Representative.
About the School of Public and International Affairs (SPIA) at UC
SPIA is housed in the College of Arts & Sciences at UC and offers three undergraduate program degrees (Political Science; International Affairs; and Law & Society), three graduate program degrees (MA in Political Science; PhD in Political Science; MA in Public Administration-Social Justice) with several more certificates and minors to over 500 majors/minors/certificate students. The undergraduate program has a co-op sub-plan that allows students to gain practical work experience while advancing their degrees.
The faculty of SPIA have earned international and national recognition for their research, continually winning book awards, fellowships and research grants, while achieving similar recognition with awards for innovative teaching and student advancement. The school's faculty work with governments and non-profits on policy issues and appear regularly in media providing expert analysis. The Portman Center for Policy Solutions is the newest center within the school and joins two others: the Center for Cyber Strategy and Policy and the Center for Truth, Racial Healing and Transformation.
The students, staff, and faculty all contribute to SPIA's vision of serving as a Nexus between Theory and Action through which we forge big ideas that foster public impact. We partner with students, communities, and governments to inspire innovative ideas and action, build trust and engagement in democratic governance nationally and globally, and champion the pursuit of human progress centered on equity and justice.
3
Just in: UC tops 50,000 students
August 21, 2023
The University of Cincinnati is anticipating a record fall enrollment with a projected 50,500 students. The growth represents a 5.39% increase and reflects the university's core values around academic excellence, access and inclusion, and affordability.