PBS Newshour: Rise of sports betting brings concerns some colleges are too involved in its promotion
UC expert says sports betting companies make wagering too easy to do
Online and live sports betting became legal in Ohio at the start of 2023, raising some concern among mental health experts over the possibility of a jump in the number of problem gamblers statewide. Gregory Stewart, PhD, of the Department of Social Work at the UC College of Allied Health Sciences, says there are about 250,000 people in Ohio currently with a gambling problem, with 16% of those under the age of 18. Stewart says that according to the Problem Gambling Network of Ohio, in the month of December 2022 the Ohio Problem Gambling Helpline received 635 calls. In the first ten days of January 2023, the Helpline received 553 calls. 
PBS Newshour visited the UC campus recently to speak with Stewart about sports betting on college campuses across the nation.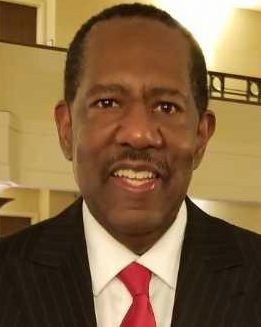 One of the points brought up during the course of the interview was the ease of placing sports bets through the various gambling companies that are doing business in Ohio.
"It's so convenient for people to engage in this experience, the use of my phone, and I don't have to go anywhere," Stewart said. "I don't have to talk to anyone."
He was asked if college students could bet in class.
"You could," he said.
UC is one of six organizations statewide to get an Ohio grant to train social workers to better handle problem gamblers in the coming year. The school received $15,000 and is the only university to get a grant. The program will be open to UC's current social work faculty and students, as well as alumni.

Walter says the goal of the Consultation Project is to assist problem gambling service providers in the delivery of comprehensive services throughout the continuum of care. This includes intake and assessment procedures, referral to treatment, clinical and prevention services, human resources, marketing & communications, and internal policy. The Consultation Project is comprised of training, consultation meetings, staff rounds, and an outcome evaluation.
Next Lives Here
The University of Cincinnati is classified as a Research 1 institution by the Carnegie Commission and is ranked in the National Science Foundation's Top-35 public research universities. UC's graduate students and faculty investigate problems and innovate solutions with real-world impact. Next Lives Here.
1
Yahoo Life: Three simple ways to move more and prevent muscle pain while working from home
April 29, 2021
Prevention magazine cited a research study from the University of Cincinnati looking at ergonomics and working from home. The researchers sent an email survey last year to 4,500 faculty and staff after the coronavirus pandemic prompted UC to ask workers to continue operations from home when possible. The survey had 843 people complete it and showed some trends and offered a glimpse into what many who work from home were encountering.
2
WMC-TV, Memphis: Teens stopping suicides
February 2, 2021
Jennifer Wright-Berryman, PhD, of the School of Social Work at the UC College of Allied Health Sciences was interviewed in a segment produced by Ivanhoe News and aired on WMC-TV in Memphis focusing on the fight against teen suicide. Wright-Berryman is the lead national researcher for Hope Squad.