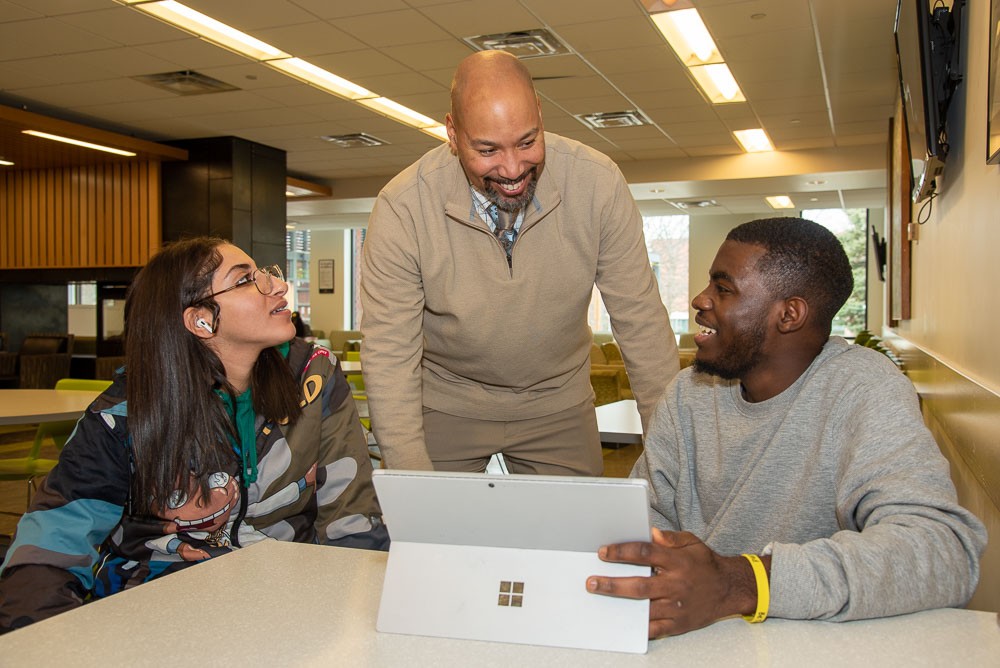 UC Blue Ash names first leader for inclusive excellence
Longtime professor moves from classroom to new leadership role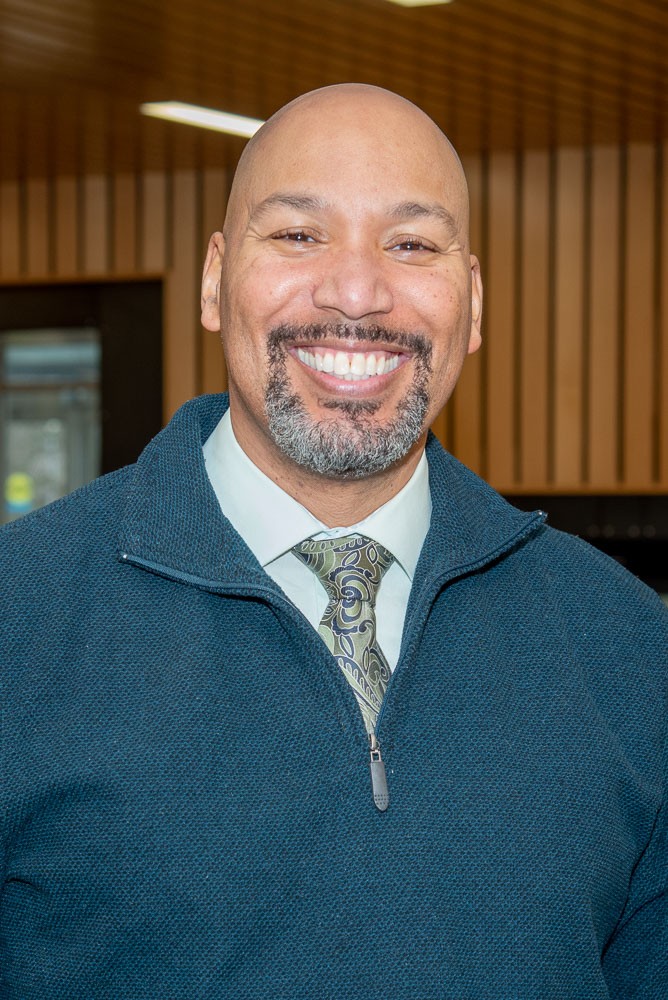 Bradford Mallory, PhD, is the first person to serve as assistant dean of inclusive excellence for the University of Cincinnati Blue Ash College.
Mallory was recently selected to the new position to lead the diversity, equity and inclusion (DEI) strategy and planning for the college. He is an innovative educator who has taught in the Biology Department at UC Blue Ash for the past 16 years. Throughout his career in higher education, Mallory has consistently demonstrated a commitment to scholarly learning and teaching, service to UC and the community and a passion for improving DEI.
At UC Blue Ash, he has led the planning, design and implementation of accessible course documents, universal design for learning and DEI in science, technology, engineering and math courses. Mallory has also held a variety of leadership roles that include serving as chair of the college's Cultural Diversity Committee and his current role as president of the UC Academy of Fellows for Teaching and Learning. He is a past winner of UC's Marian Spencer Equity Ambassador Award, as well as several teaching awards.
"Brad is highly respected on our campus and across the university," said Robin Lightner, PhD, dean of UC Blue Ash College. "His stellar academic and leadership experience, combined with his student-centered approach and genuine commitment to inclusion, make him a perfect fit for this important new role for our college."
UC Blue Ash has an enrollment of about 4,200 and serves one of the most diverse student populations among the colleges within the University of Cincinnati. The college has already built a strong reputation for providing an inclusive and welcoming campus environment. This new leadership position will ensure the progress continues.
"We want all our students, faculty and staff to feel welcome, supported and included. It is important to their success and to the culture we have developed on our campus," said Lightner. "Sustaining our inclusive culture takes planning, commitment and consistent execution. That is why it is important to have a leader like Brad who is dedicated to overseeing this important work every day."
Mallory's primary responsibilities will be to build on the college's inclusive approach by expanding the role of DEI in the curriculum; serving as a liaison to accessibility resources and student support services; designing professional development for faculty and staff; and coordinating student-facing events and co-curricular programs related to DEI.
"I have seen how the college has transitioned to meet the needs of an increasingly diverse community and I have been proud to be a part of many of those efforts," Mallory said. "I see the work that still needs to be done to continue to improve our community. I'm excited about this opportunity because I believe we have the potential to be a great example of equity, inclusion and belonging amongst higher education institutions."
Mallory earned his undergraduate degree in biology from Tennessee State University and his PhD in cell and molecular biology from the UC College of Medicine. He also served a post-doctoral fellowship with Cincinnati Children's Medical Center before beginning his teaching career.
Featured photo: Brad Mallory meets with students on the UC Blue Ash campus.
About UC Blue Ash College
UC Blue Ash College is a regional college within the University of Cincinnati. It offers one of the best values in higher education with access to a nationally recognized UC education in more than 50 degree and certificate programs, as well as tuition that is about half of most colleges and universities. The college is located on a scenic 135-acre wooded campus in the heart of Blue Ash, Ohio. To learn more, call 513-558-9495, visit us online, like us on Facebook or follow us on Twitter and Instagram.
1
UC Blue Ash alum shares her story as a dreamer
July 23, 2020
UC Blue Ash College alumna, Karen Rosen-Guevara is proud to be a Dreamer. That is why she was so excited to learn that the Cincinnati Enquirer chose to publish an op-ed she submitted about being part of the Deferred Action for Childhood Arrivals (DACA).