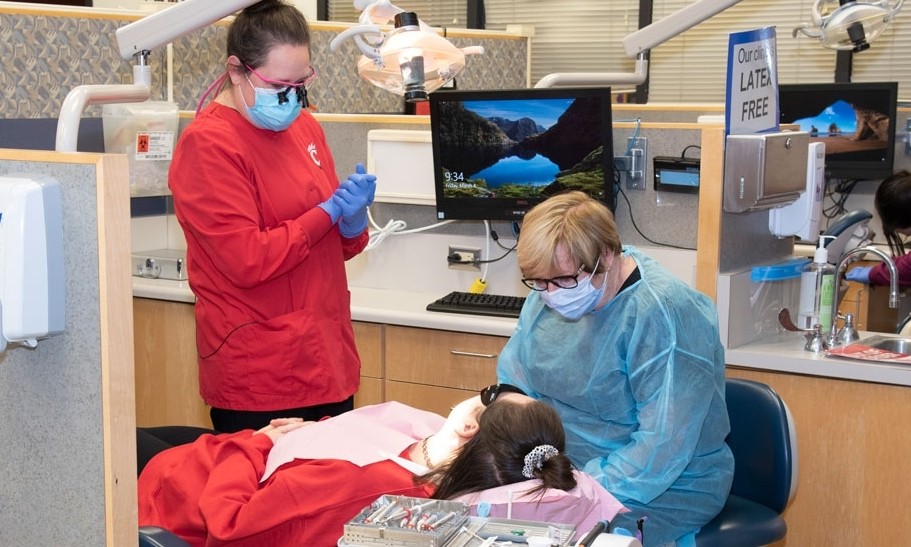 UC Blue Ash to continue tradition of providing free dental care on Community Dental Day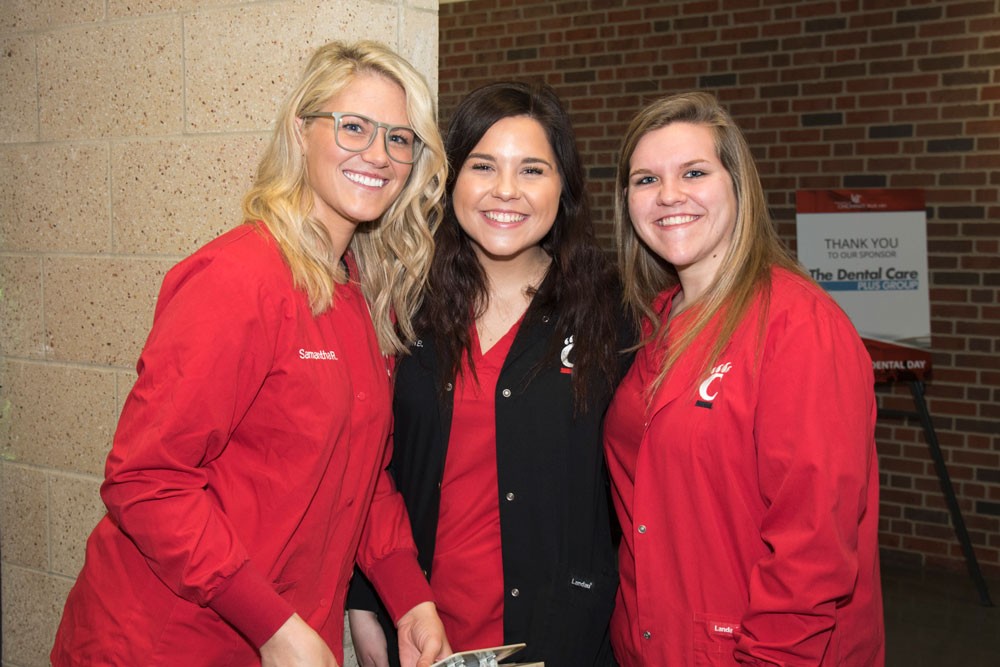 The University of Cincinnati Blue Ash College will host its annual Community Dental Day on Friday, March 3. This special one-day event will take place in the Dental Hygiene Clinic located in Walters Hall on the UC Blue Ash campus (9555 Plainfield Road, Cincinnati, Ohio 45236) with registration available from 8 a.m. to noon.
"Community Dental Day is an initiative designed to bring dental care to those who otherwise would go without treatment," Luke Burroughs, RDH, MPH, program director of the UC Blue Ash Dental Hygiene Program said. "It's an amazing opportunity to connect with the community and provide fillings, extractions and dental cleanings to those who need care the most."
Community Dental Day brings UC Blue Ash Dental Hygiene students, faculty and staff together to partner with local dentists and dental care professionals who volunteer their time and talents through free exams and dental services to adults ages 18 years and older.
Patients in need of treatment are encouraged to arrive early to get registered on a first-come, first-served basis. Participants must arrive before noon to be registered. Those who attend may choose to have one free-of-charge service of a filling, extraction or cleaning. Some health conditions will prevent patients from being treated at this event. 
Community Dental Day was founded by UC Blue Ash in 2016 and since then has provided free restorative care to more than 600 patients totaling more than $150,000 worth of services. It is organized by leaders of the UC Blue Ash Dental Hygiene program and made possible in part through the generous support of the event sponsor, The Dental Care Plus Group.
"Good dental health is an important and often overlooked part of good overall health," Burroughs said. "We are so grateful for our generous corporate sponsors, and for all the compassionate dentists, hygienists and dental assistants who give their time and talent to make this happen."
To learn more about the UC Blue Ash Community Dental Day, contact the Dental Hygiene Clinic at 513-558-9589 or visit the Community Dental Day website.
About UC Blue Ash College
UC Blue Ash College is a regional college within the University of Cincinnati. It offers one of the best values in higher education with access to a nationally recognized UC education in more than 50 degree and certificate programs, as well as tuition that is about half of most colleges and universities. The college is located on a scenic 135-acre wooded campus in the heart of Blue Ash, Ohio. To learn more, call 513-558-9495, visit us online, like us on Facebook or follow us on Twitter and Instagram.