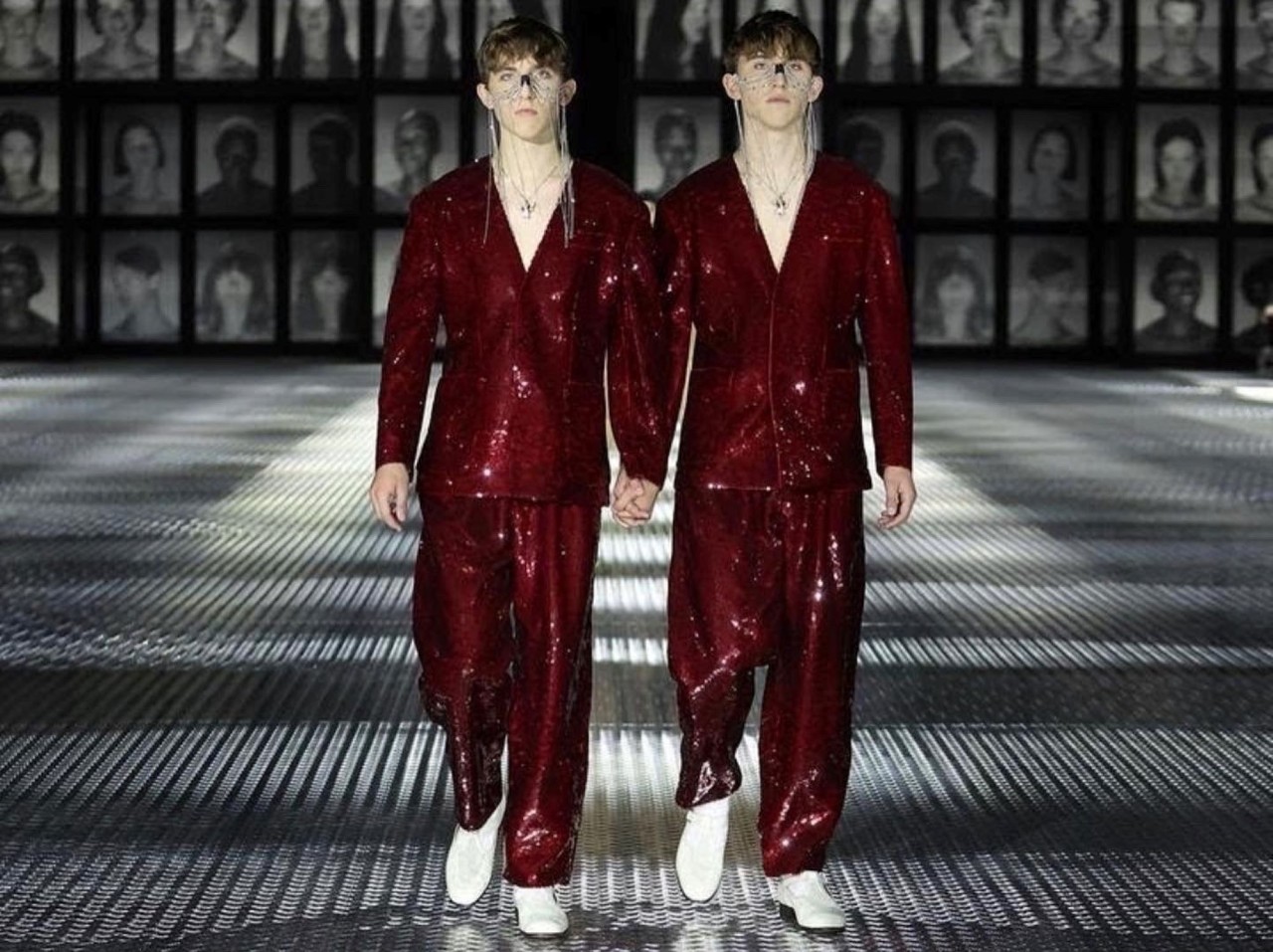 UC student and twin brother model for Gucci – again!
Within six months, Jack Bartel went from first-year UC student to becoming luxury fashion model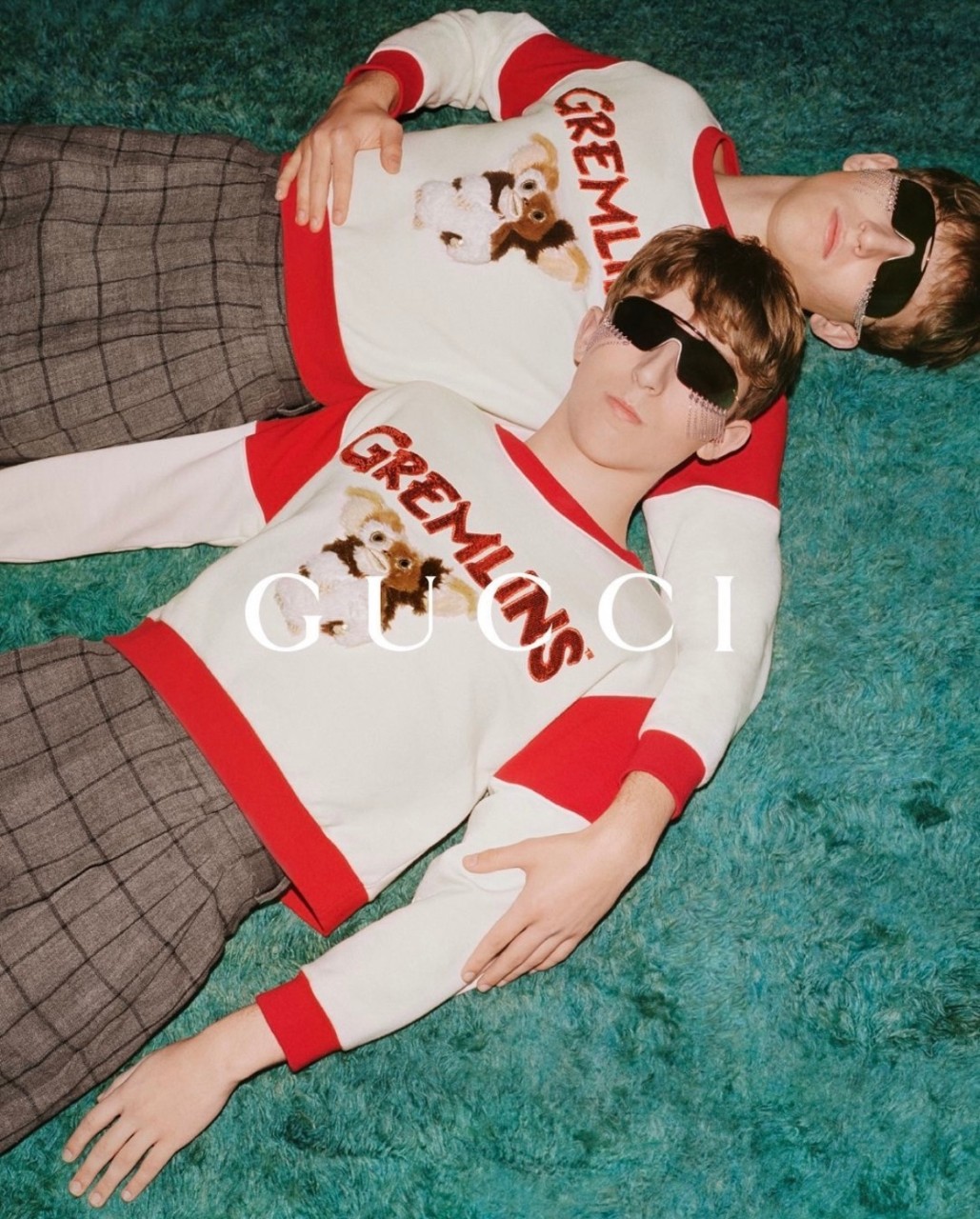 This time the call was to try out for Gucci's 2023 "Twinning" advertising campaign.
After a rigorous selection process, only eight sets of twins were chosen, including the Bartel brothers: Jack, a first-year student in UC's College of Engineering and Applied Science, and brother Nate, a first-year student at the University of Akron.
"We were fortunate enough to be flown out to an abandoned palace in Genoa, Italy, for a weeklong shoot," says Jack. Both still photos and video from that November 2022 Genoa fashion shoot, representing Gucci's 2023 fashion line, now appear in ads all over the world.
"This is definitely something my brother and I would love to do more of…getting paid to travel has always been one of my dreams, and if I could do it with my brother it's even better," Jack says of being plucked from obscurity into the world of fashion modeling.
The brother's modeling talents were first discovered in August 2022, when they were visiting Twinsburg, Ohio, for the annual Twins Days Festival. A talent scout approached them there with an offer: How would you like to participate in a project in Europe? It was all very shrouded in mystery, the brothers said, but they were later contacted by representatives for the Gucci fashion brand and flown to Milan for tryouts for a Gucci runway show. They made the cut out of hundreds of twins auditioning, only three sets of which were Americans.
When the big runway day in Milan came last fall, the Bartels donned red sequin suits, face chains and white shoes and joined 68 sets of twins to walk in the show. "There's no chance I'm dressing like Nate on a normal day," unless it's a Gucci show, Jack told the Akron Beacon Journal at the time.
Managing his studies was "challenging" during both trips to Italy, Jack says; adding that the time difference led to some confusion, but he kept in proactive communication with his professors, who allowed for timely accommodations.
Knowing that Gucci's twin's campaign will not last forever, Jack says that they now "have more than a foot in the door in the industry" and feel the modeling jobs will come easier when they are ready to pursue it.
Featured image at top of Bartel twins on the runway at 2022 Gucci fashion show. Photo/Vogue 
Become a Bearcat
Whether you're a first-generation student or from a family of Bearcats, UC is proud to support you at every step along your journey. We want to make sure you succeed — and feel right at home.
1
UC student and twin brother model for Gucci – again!
February 27, 2023
UC engineering student Jake Bartel has his sights set on earning a computer science degree and becoming a fashion model, along with his twin brother Nate. In 2022, the twins were first selected to walk the runway in the Gucci fashion show in Milan, Italy and then asked back to model for the fashion house's 2023 advertising campaign. The brothers were discovered by talent scouts at the annual Twins reunion in Twinsburg, Ohio, which is also their hometown.