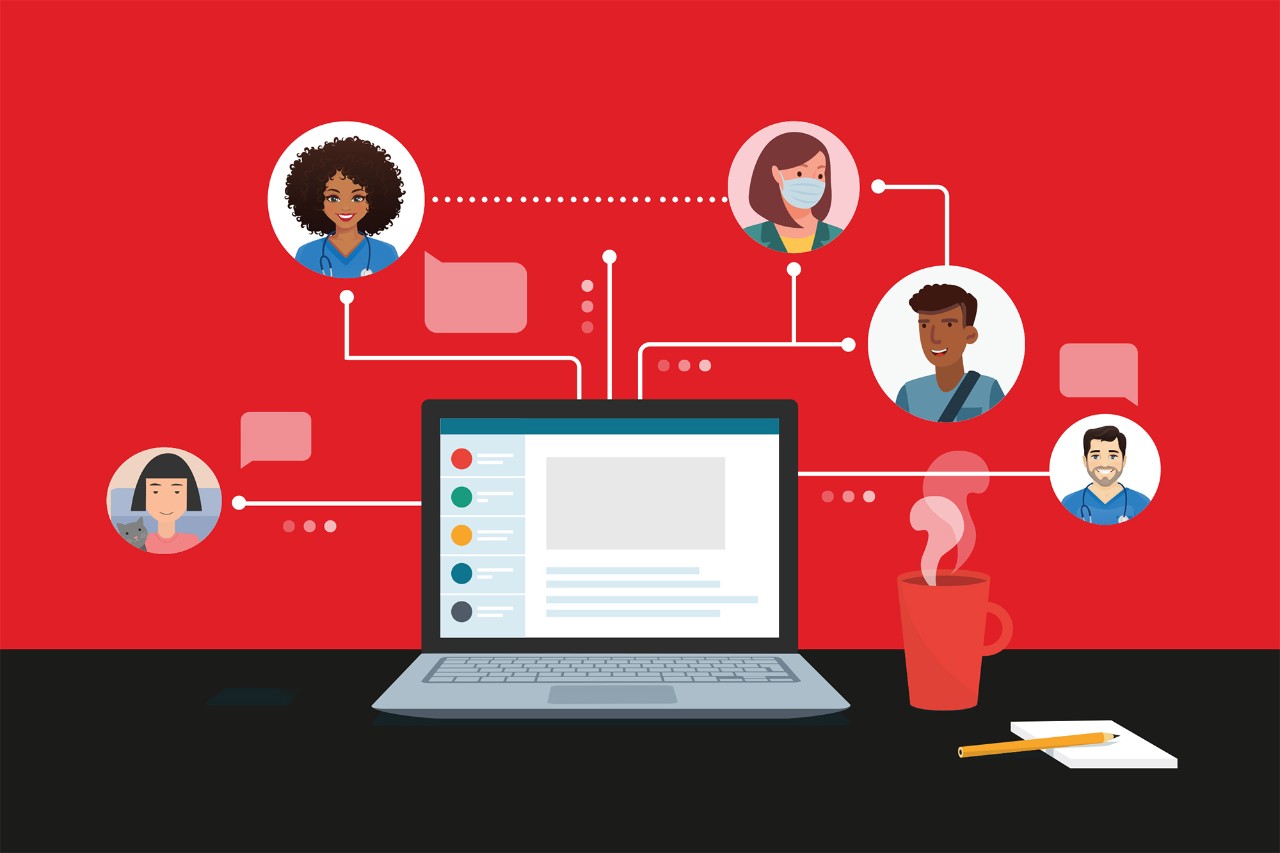 College of Nursing highlights doctoral work, promotes a culture of scholarship and inclusive excellence
Doctoral Student Project Showcase offers platform for nursing students to present projects
The University of Cincinnati College of Nursing is once again providing a platform for doctoral nursing students to showcase their research. The 3rd Doctoral Student Project Showcase will take place virtually April 13, allowing PhD and Doctor of Nursing Practice (DNP) students the opportunity to present their work and offer the public an insight into the breadth and quality of student research happening in the college.
Seven DNP students and nine PhD students who submitted abstracts in three categories – evidence-based practice and quality improvement, research and literature review – were selected to present. Submissions were anonymously scored and selected by UC College of Nursing faculty.
During the showcase, students with the highest scoring PhD and DNP abstracts will have extended plenary time to present their work. All other participants will have five minutes to present.  
Mandi Cafasso, DNP, APRN, CPNP, interim director of the college's DNP program, said she hopes the Doctoral Student Project Showcase will encourage nursing students to present their work moving forward.
"As in the previous years, students will benefit from presenting their work in front of a safe audience of peers, faculty and supporters. Additionally, faculty will be able to provide constructive feedback to make presentations stronger in the future. The idea is to foster professional growth and collaboration between PhD and DNP students," Cafasso said.
The event will begin at 5 p.m. ET April 13 and is open to the public. Registration is required. Approximate start times for each presentation are listed in the agenda to offer individuals the flexibility to attend select sessions.
For questions about the event, email Cafasso at barcikml@ucmail.uc.edu.
Doctoral Student Project Showcase Agenda
5:00 p.m. – Introduction
5:05 p.m. – Educational Simulation for New Graduate Nurses to Address Workplace Bullying and Incivility by Barbara Winters, DNP student
5:15 p.m. – The Efficacy of High-Fidelity Simulation versus Low in-Fidelity Simulation by Fahad Alanezi, PhD student
5:24 p.m. – Nurses' Involvement in Health Policy Development: An Integrated Review by Islam Banisalman, PhD student
5:31 p.m. – Moderninzing Privileging for Advanced Practice Clinicians through Utilization of Clinical Quality Data by Amanda Rumpke, DNP student
5:38 p.m. – Burnout of Transformational Nurse Leaders by Latifah Alenezi, PhD student
5:45 p.m. – RN Confidence in Medication Administration: Correlations with Educational Preparedness and Perceived Importance by Jessica Westman, DNP student
5:57 p.m. – An Evidence-Based Practice Project to Evaluate Reminiscence Therapy in Older Adults by Deborah Nash, DNP student
6:04 p.m. – Barriers and Facilitators Toward End-of-Life Care Perceived by Critical Care Nurses by Khairayha Alali, PhD student
6:11 p.m. – Integrating Palliative Care in the Intensive Care Unit by Traci Phillips, DNP student
6:18 p.m. – Factors Associated with Health-Related Quality of Life of Stroke Survivor: An Integrative Review by Anas Okour, PhD student
6:25 p.m. – A Clinical Practice Guideline to Address Pacemaker-Induced Cardiomyopathy by Glenda Dell, DNP student

6:32 p.m. – Factors and Beliefs Affecting Women Diagnosed with Breast Cancer to Initiate Cancer Treatment by Wala'a Almallah, PhD student
6:39 p.m. – Video Education on Genetic Testing Options for Prenatal Patients by Heather McCracken, DNP student
6:46 p.m. – Midwives' Experiences of Managing Paternal Postnatal Depression: A Scoping Review by Paul Shidende, PhD student
6:53 p.m.– The utility of machine learning algorithms in predicting under-five anemia in Tanzania by Henry Duah, PhD student
7:00 p.m – Promoting Treatment for Patients with Co-occurring Disorders by Danielle Martin Charles, DNP student
1
National rankings highlight UC's co-op program, innovation
September 12, 2022
The University of Cincinnati's co-op program stands at No. 4 in the U.S. News & World Report's latest rankings, continuing its historical placement among the top five co-op programs in the country — and No. 1 for co-op among public universities. The latest 2023 issue of the magazine's influential "Best Colleges" guide ranks UC in the top tier, including among the "most innovative among national universities," (No. 68) — UC's first-ever ranking in that category.
2
A UC first: Enrollment tops 48,000
August 18, 2022
The University of Cincinnati anticipates record enrollment as classes begin Monday, Aug. 22, with a projected 48,300 students — a 3% increase over last year. It will mark nearly a decade of continuous growth of a student body that increasingly reflects the university's core values.