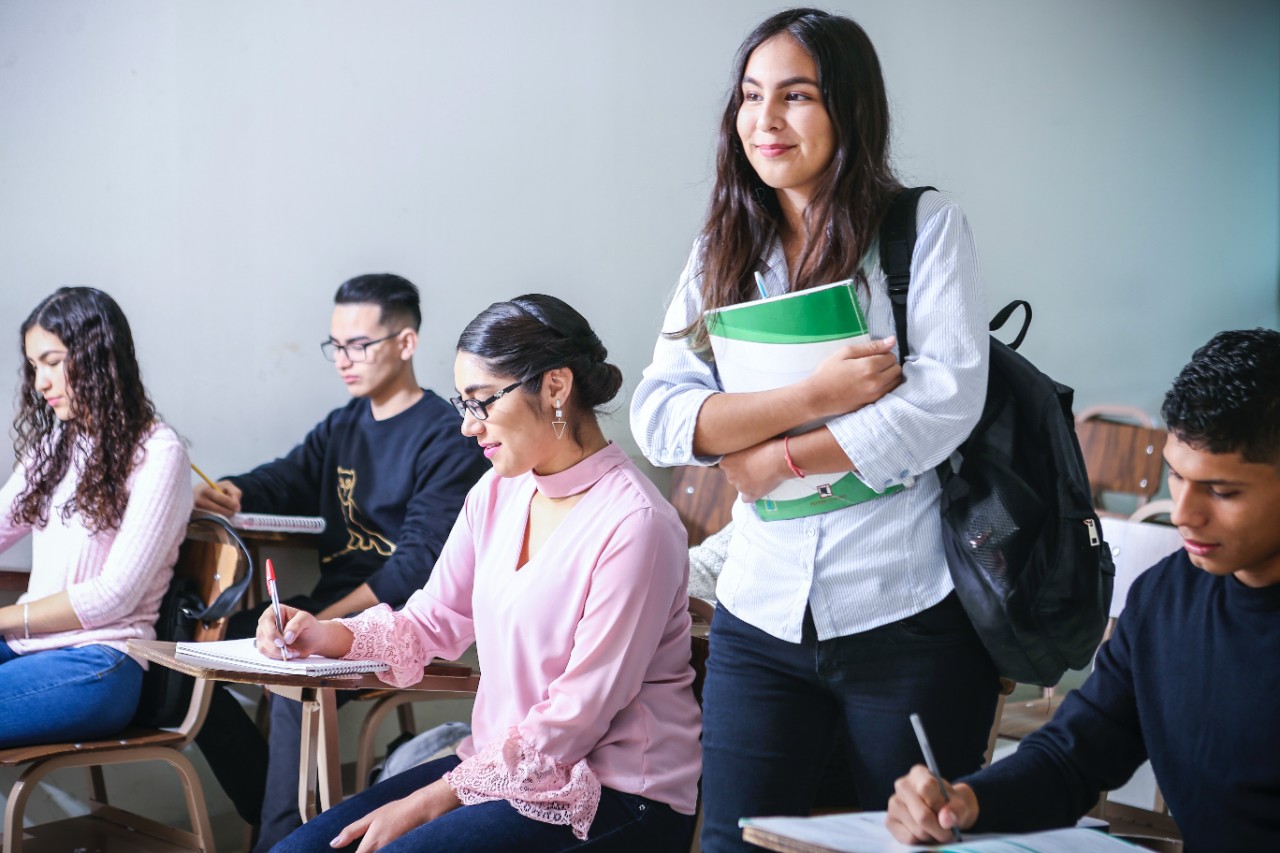 Get ahead, expand academic horizons with UC summer courses
A&S summer semester provides flexibility, keeps students on track to graduate
In the University of Cincinnati's College of Arts and Sciences, students can take advantage of a diverse range of summer classes to keep up with their degree requirements, gain an academic edge or explore their interests.
UC offers six flexible summer sessions and a vast array of courses ranging from LGBTQ activism to environmental and sustainability studies, allowing students to tailor their summer coursework to their personal interests and academic goals. 
Smaller classes, shorter sessions
"I enjoyed how responsive the teachers were due to the smaller class sizes," says Reegan Clark, a fourth-year communication major. "I was able to build a more individualized relationship with my teachers while continuing to earn credits toward my degree."
Summer classes give students a unique opportunity to take a semester-long course in six weeks. This is a huge advantage for those who are looking to get ahead with their coursework or catch up, says recent A&S graduate Ryan Dunn.

"If you are looking to gain credits and can maximize your attention for six to eight weeks, this is a great way for people who are falling behind to get back on track," he says. "It also is a great opportunity for those who are already ahead and want to continue to move farther toward getting their degree."

With a range of scheduling options available, including a full-time session, half-sessions, and a condensed May-Mester, the summer semester at the UC allows students to balance their academic pursuits with other activities, such as internships, travel, and relaxation.
I enjoyed how responsive the teachers were due to the smaller class sizes.
Reegan Clark, Fourth-year UC Communication student
By receiving credit in what would often be a student's break in between semesters, enrolled students can reap many benefits. UC communication graduate and MA candidate Jacob Miller is one of many students who took advantage of it.
"Summer courses allowed me to graduate on time, all while completing three co-ops," he says.

Summer sessions at A&S provide a more relaxed pace for non-A&S students who must fulfill their general education requirements through the program, compared to the traditional academic year.
Recent marketing graduate Lauren Pugh was yet to fill a class requirement needed for graduation but did not want to take 18 credit hours in her final semester of college.
"While I was nearly complete with my core degree requirements, I had realized I still needed a humanities credit," she says.
"I took a history course within A&S in the summer that allowed me to not only have a less filled final semester but gave me an opportunity to study a subject I found compelling without having to focus on other classes."
Students looking to enroll in classes tailored to their interests and/or broaden their horizons and explore new topics have a vast array of courses they can choose from, including:

·       Contemporary Moral Issues
·       Wildflowers and Trees of Ohio
·       The Endangered Earth
·       Sex and Race at the Movies
·       Gender in Pop Culture
·       Health, Politics & Policy in the U.S.
·       Cooperation in International Relations
Summer enrollment is now open, with courses available through a first come, first serve method of registration. 
Are you currently a UC student? Register here for summer courses. 
Featured image at top: College students in class. Credit: Javier Trueba for Unsplash.
By Ryan Smith
Student Journalist, Marketing and Communication, College of Arts and Sciences
artscinews@ucmail.uc.edu
1
UC offers new social justice, Latin American studies degrees
October 7, 2020
University of Cincinnati students can now enroll to earn a Bachelor's degree in two new humanities programs: Social Justice, and Latin American, Caribbean and Latinx Studies, offered through UC's College of Arts and Sciences.
2
UC student body leaders use platform to empower others
October 28, 2021
University of Cincinnati student body leaders have taken on a full slate of undergraduate activities, including classes, studies, Bearcats games and leading student government for UC. Elected as president and vice president earlier this semester, the students set to work delivering on their platform of diversity and inclusion, sustainability, campus spirit, mental health and accessibility.  Initiatives so far include a Mental Health Advocacy Week, a career-ready clothing drive and civil discourse training.
3
UC's new Clifton Court Hall reaches major milestone
May 25, 2022
The final beam was hoisted high above Clifton Avenue this month in the topping off ceremony for Clifton Court Hall, one of the latest additions to the University of Cincinnati's uptown west campus. Situated near the northwest corner of campus, the 185,000 square foot structure will house several departments within the College of Arts and Sciences, in addition to 24 classrooms, 230 faculty and staff offices when it opens in spring of 2023.